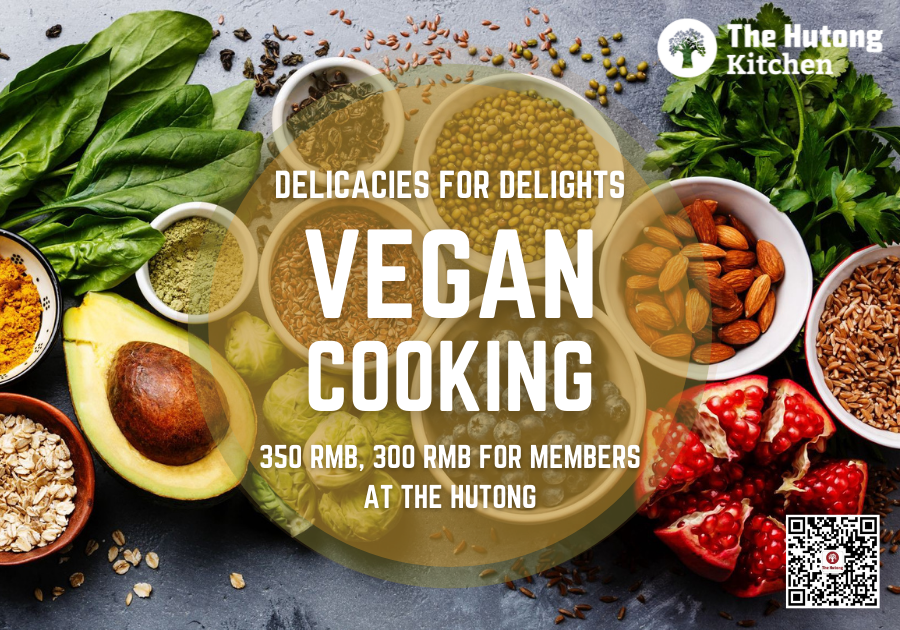 Delicacies for Delight- Vegan Cooking Class C
Date: Friday  5th, Nov.
Time: 19:00-21:30
Cost: 350RMB, 300RMB for Members
Whether you are a vegan who would like to learn how to cook using more local ingredients or an epicure who would like to learn how to cook healthy and delicious vegan treats, The Hutong's new Vegan Delicacies cooking classes will introduce scrumptious plates for every taste. In our series, we will explore how to prepare mouthwatering vegan dishes from across the world, including Western favourites, Middle Eastern flavours, and Asian and Chinese staples.
Meet new friends in our cozy courtyard kitchen, learn to be more creative back in your home kitchen, and pick up some healthier habits along the way.
Menu: 
Sir Lankan Eggplant Moju
Indian Pea Pulao
Chinese Stir-fried Okra with Mushrooms
For our other classes and events happening at
 The Hutong:  http://www.thehutong.com/events