Ask the driver to drop you near Beixinqiao Post Office or Exit C of the Beixinqiao Subway Station. 
Show him this: 北新桥东南角旁边的邮局 – 地铁C出口
Where you are dropped off will look like this (see below). Once you are here, make your way up Shi que Hutong to Bei xin qiao Subway Exit C. Then follow our 'By Foot' instructions below.

We are near Beixinqiao Subway Station (Exit C) on Line 5 of the Beijing Subway. Once you have arrived, follow the 'By Foot' directions below.

By Foot from Beixinqiao Subway Exit C to The Hutong
This is a text block. Click the edit button to change this text..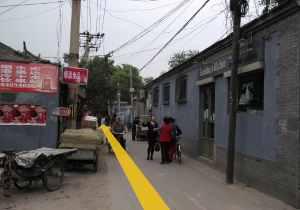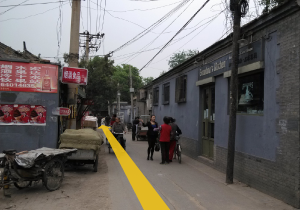 When you walk out of exit C, turn left.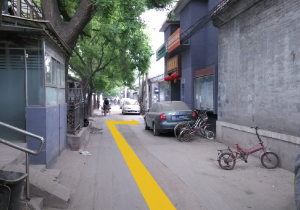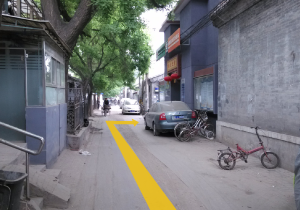 Continue to walk down Shique hutong for until you reach the 2nd hutong on your right, which is just past the Jiu dao wan Community Center (

九道湾居委会

).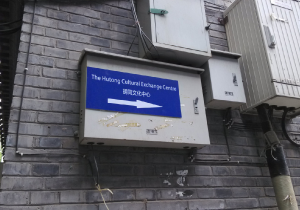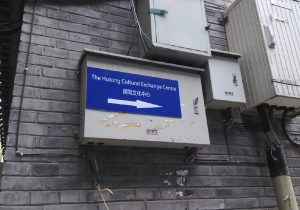 It is a very small hutong, called Jiu dao wan xi xiang (

九道弯西巷

).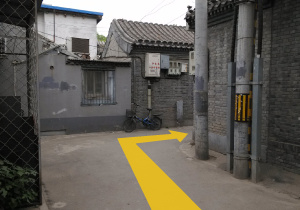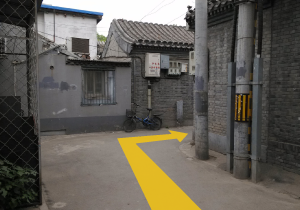 Follow the hutong as it winds, you will turn a quick left and a right until you get to Jiu dao wan bei xiang (

九道弯北巷).

 Here, you turn left.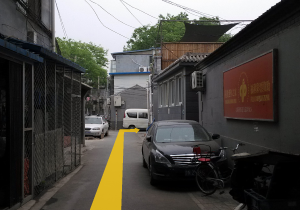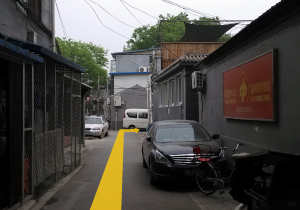 From here you should be able to look up and see our roof terrace.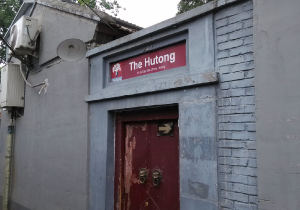 However, you need to go around the corner into Jiu dao wan zhong xiang
(九道弯中巷
) and enter the red double doors on your right, pictured above.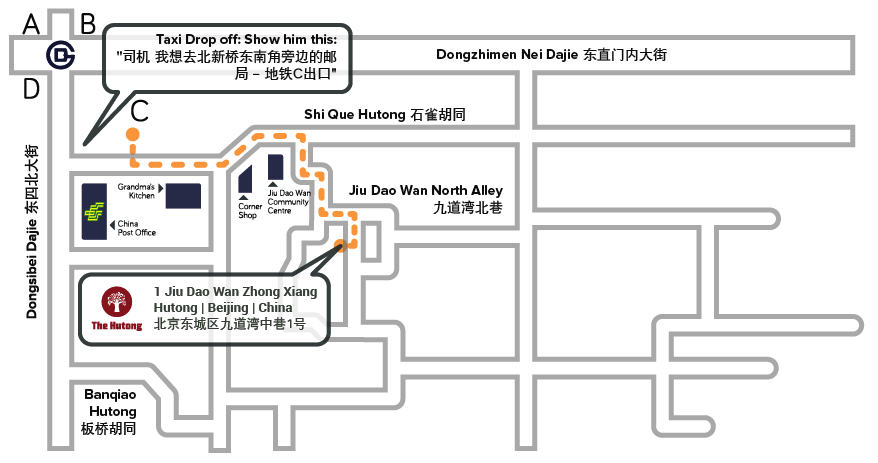 Click on the pin on the map at the top of the page and click 'Get Directions'.


Type your address into the search bar or just click on the map. A blue line will be drawn between your location and The Hutong. Click 'List All Steps'.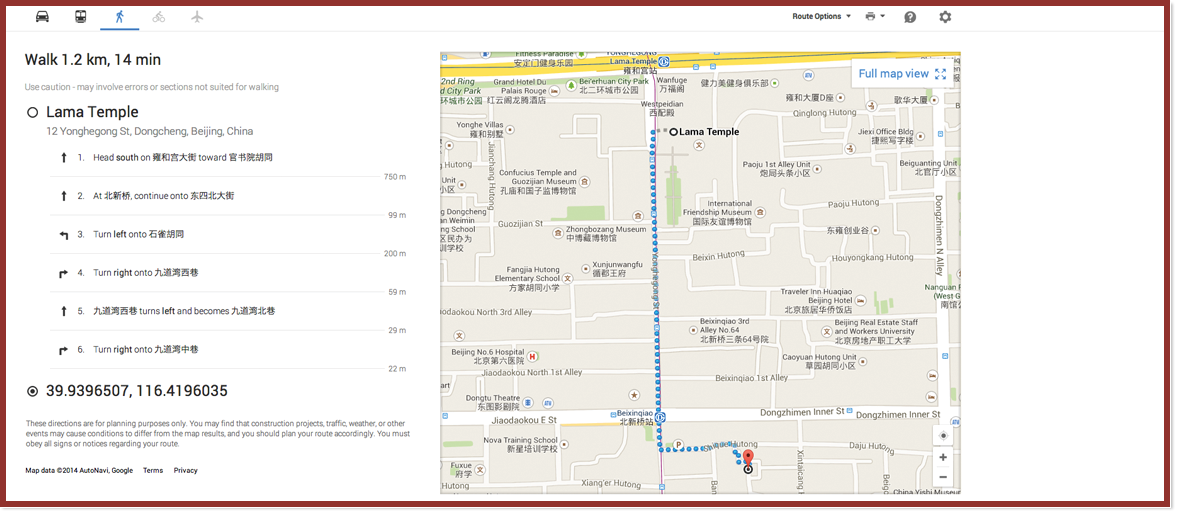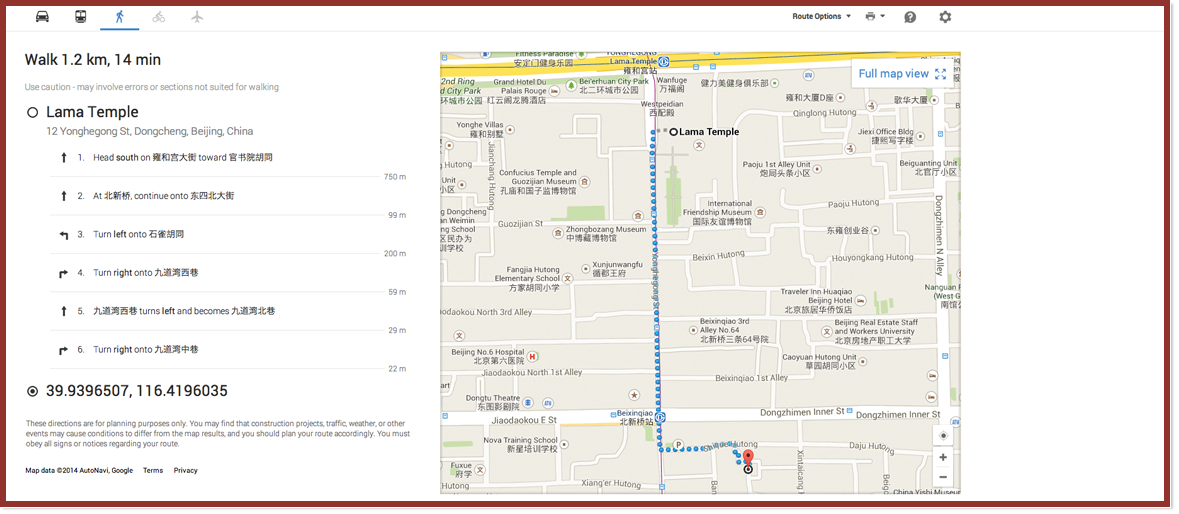 Here each step of your journey will be listed.