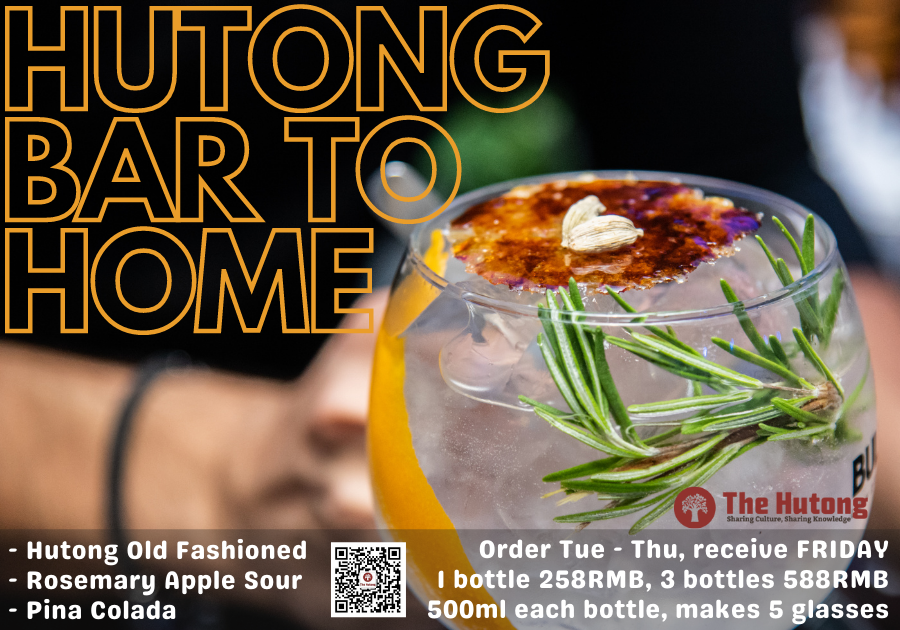 The Hutong Cocktails "Bar to Home" Special
Summer is here, but it's hard to tell, with many of us locked down and unable to go out and enjoy a meal and drinks with our friends and loved ones.
While we aren't able to host classes at the moment, we have some good news to share: we are offering two amazing cocktail packages made by our master mixologist Jane Chen.
Our first cocktail package includes a 500ml bottle; that's the equivalent of five cocktails for 258RMB.
Our second cocktail package includes three 500 ml bottles; a total of 15 cocktails, for just 588 RMB.
Our cocktails available this week are:
– Hutong Old Fashioned
– Rosemary Apple Sour
– Pina Colada
Place your order before Thursday, and we will make your cocktails on Friday with fresh ingredients. We will arrange delivery to your door on Friday late afternoon – all you have to do is get the ice ready!
We look forward to brightening up your Friday with some cheer and delectable drinks! To get in touch, reach out over wechat, shoot us an email to events@thehutong.com, or give us a call.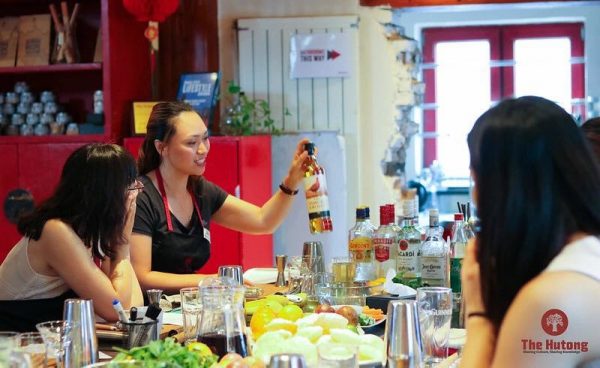 ---
For our other classes and events happening at
The Hutong:  http://www.thehutong.com/events