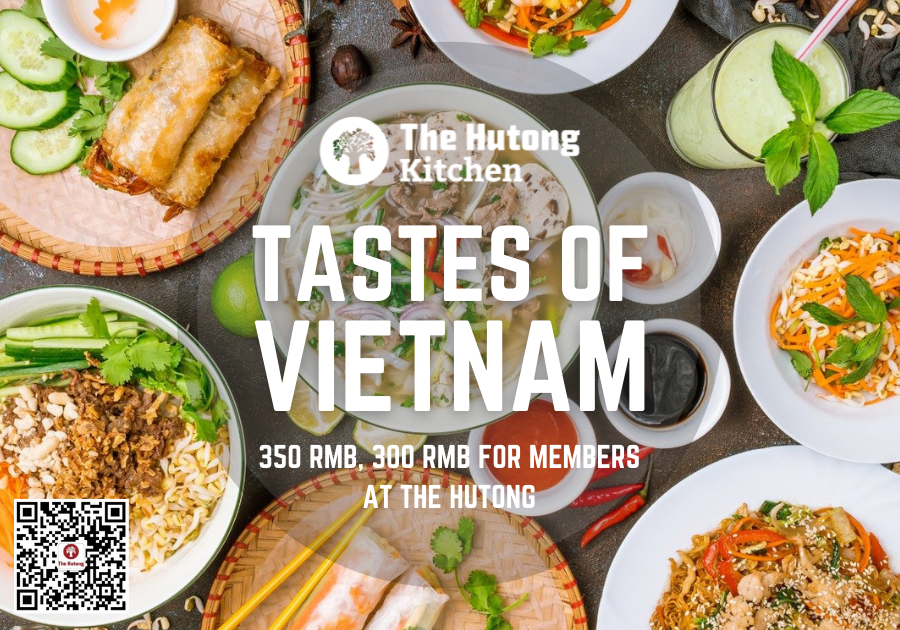 Tastes of Vietnam B
Date: Saturday, 6th  August
Time: 14:30 – 17:00
Cost: 350 RMB, 300 RMB for members
Cultural Bite
Vietnamese cuisine is influenced by the ancient imperial cuisine of the Nguyễn dynasty and the French colonization. Its dishes are always modelled according to the balance of the five elements: spicy, sour, bitter, salty and sweet.
Vietnamese cuisine bears the influence of its neighbouring cuisines: Indian, Thai, Cambodian, Malay and Chinese, as well as of its colonizers: the French. Contrast and balance are the principles that decide how vegetables and spices are carefully combined with poultry, meat or fish. The resulting dishes are scrumptious but light and colourful to the eye. The importance given to the freshness of ingredients and the minimal use of oil has earned Vietnamese food a reputation of being one of the world's healthiest.
What You'll Learn
This class will teach you how to prepare the fresh, light salads, grilled meats and luxurious soups of Vietnam.
Menu
Vietnamese BBQ Pork with Rice Vermicelli
Vietnamese Fried Chicken with Lemongrass
Vietnamese Rice Crepes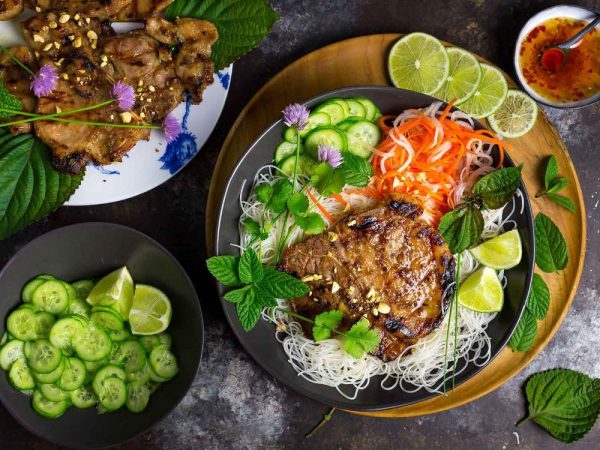 Vietnamese BBQ Pork with Rice Vermicelli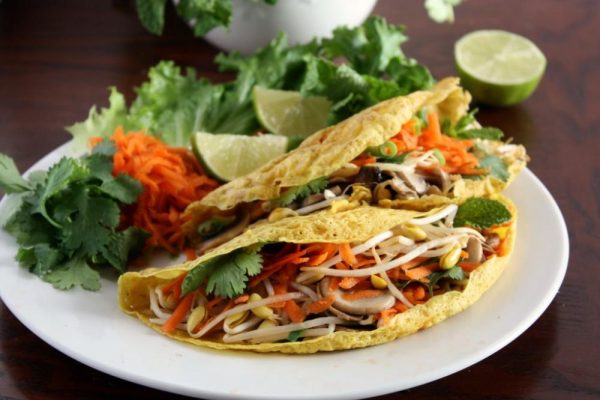 Vietnamese Rice Crepes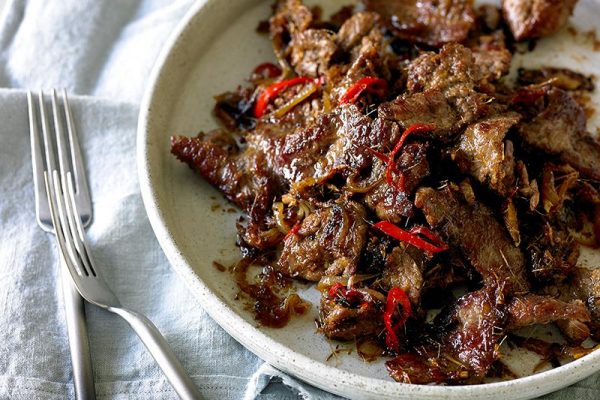 Vietnamese Fried Chicken with Lemongrass