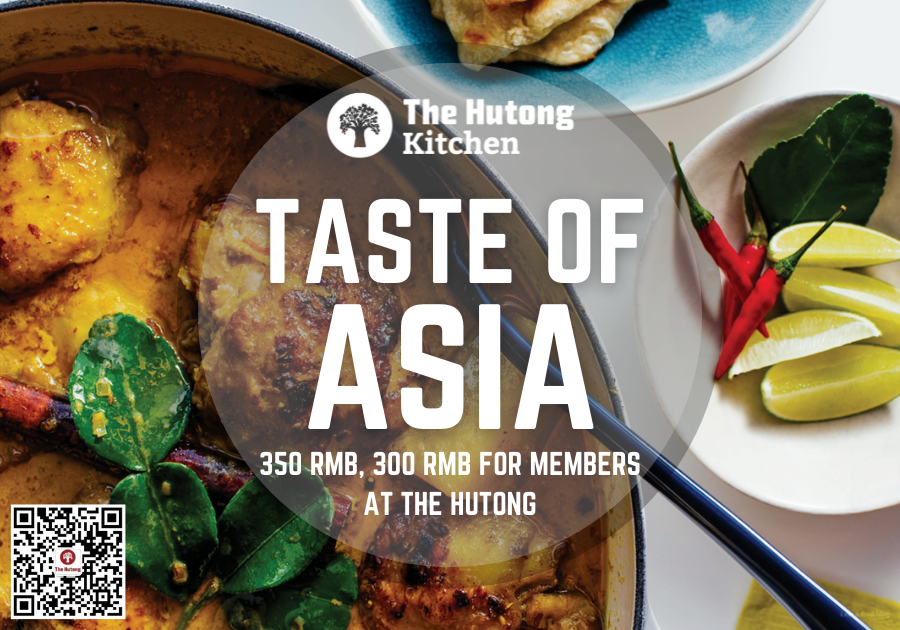 Taste of Asia C
Date: Monday, 4th Oct.
Time: 10:30-13:00
In this class, we'll find out how to prepare delicious dishes from regional cuisines across Asia, from the spiced, rich curries and crispy naans of Pakistan all the way to the culinary melting pot that is Malaysia. Asia has long been a cross-cultural crossroad for travelers and chefs alike, blending flavors from its distinct culinary traditions. As a result, Asian cuisine is built on the combination of Indonesian, Portuguese, Chinese, Indian and Thai flavours. We'll learn how to prepare a variety of delicious dishes and how their recipes are influenced by heritage, history, and culture.
Menu: 

---
For more information,  please contact us.
   Email: sophia@thehutong.com  Mobile & Wechat: 15901046127
We are looking forward to seeing you here soon.
---