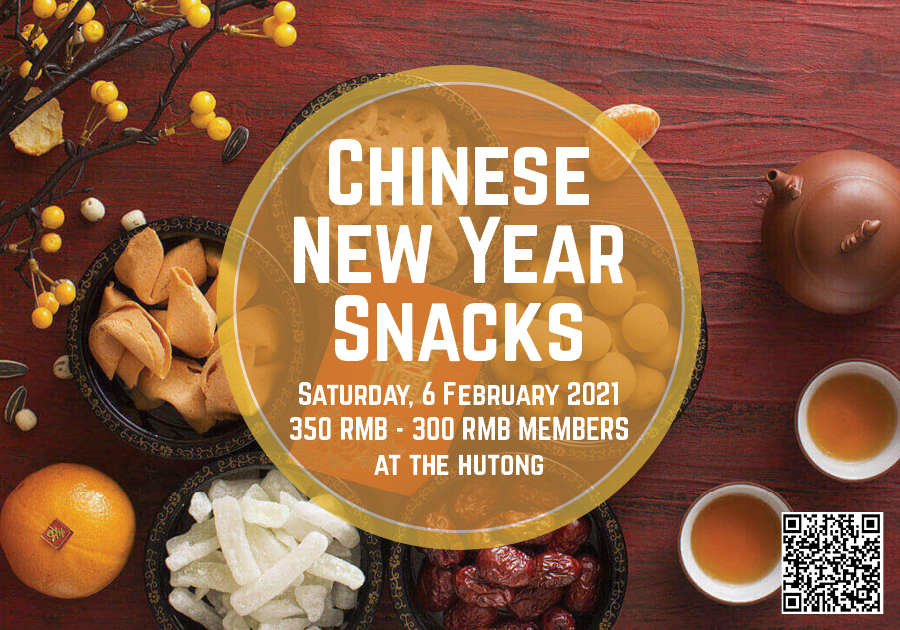 Taste of China- Intro to CNY Snacks
Date: Saturday, 6th Feb.
Time: 14:30-17:00
Cost: 350 RMB, 300 RMB for members 
As the most important festival in China, Chinese New Year is not only a time for ushering in a new season, but also a time to feast, drink, and make merry with friends and family. While there are a number of famous new year banquet dishes that grace the table each year, there are also many famous, festive snacks!
This winter, as we prepare to welcome in the new year, come and join us at The Hutong to learn how to make classic Chinese New Year snacks, and learn some interesting stories about CNY food culture.
Menu
Vegetable Balls
Holiday Buns
Black Sesame Candy
Chinese Rice Cake (savoury & sweet)
Crisp Twists
Crispy Slices with Sesame
Old Beijing Fried Starch Sausage with Garlic Dipping