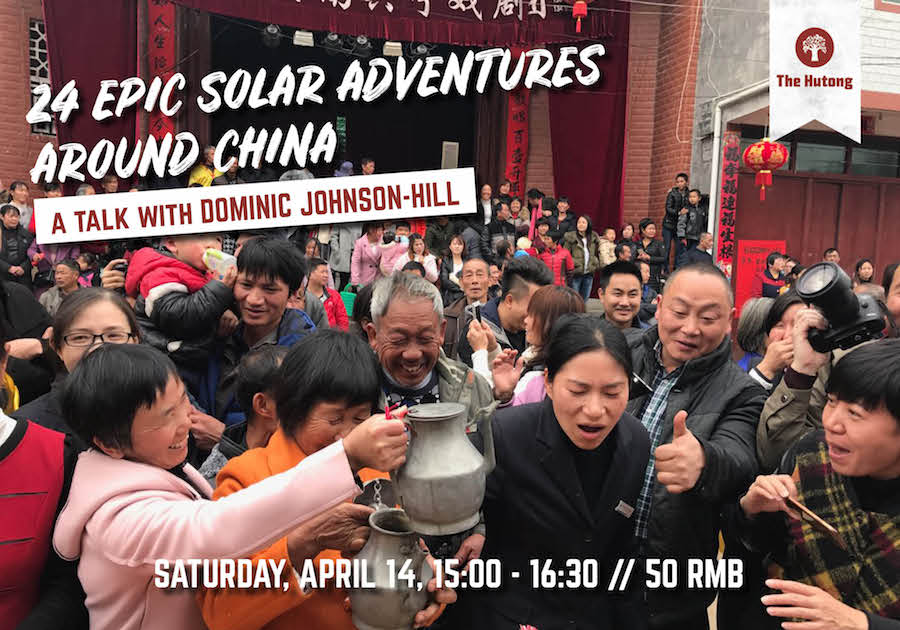 24 Epic Solar Adventures Around China
Date:           Saturday, April 14th
Time:          3:00pm-4:30pm
Location:   The Hutong Courtyard
Tickets:      50 RMB, inc drink (beer, soft drinks)
About 3000 years ago the Chinese mapped the movement of the sun and created the 24 solar terms. This is considered to be China's fifth great invention and helped farmers better plan their crops, leading China to become a prospering civilization. Still observed today, these 24 solar terms are an important part of Chinese culture.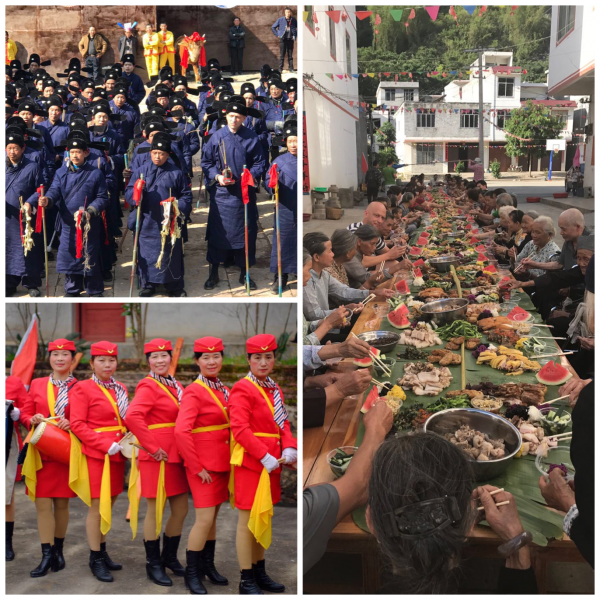 Dominic Johnson-Hill has been on an epic adventure for Xinhua hosting a television series for which he is visiting 24 locations around China, uncovering how these 24 solar terms are ingrained in Chinese culture and history—experiencing the old, the new, and the bizarre. Dominic participates in an ancient boat festival celebrating the dead, traps crickets in Shan Dong to compete in the world cricket fighting championships, and celebrates one solar term getting drunk with a few ladies over 100 years old. Dominic will share his stories and pictures showing how these solar terms are still celebrated in today's China.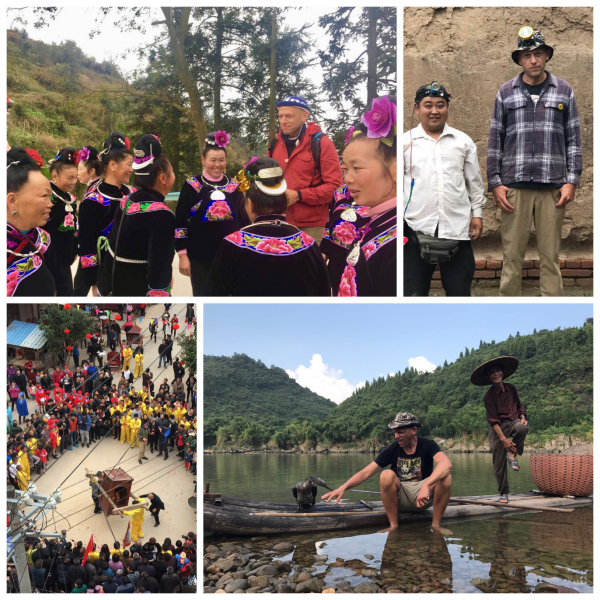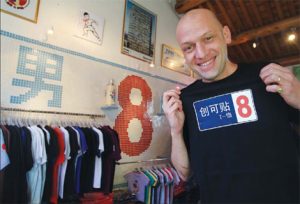 Dominic Johnson-Hill has lived in China since 1993 and is the creative director and founder of Beijing creative brand Plastered 8 as well as a TV personality and presenter of the shows Vintage Hunter and The Seasons of China.
————————————————
~~ Follow Us on Wechat ~~