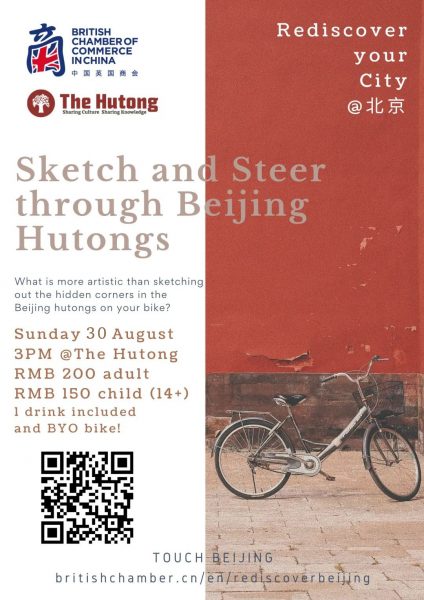 "Sketch and Steer" through Beijing's Hutongs (The Hutong x BritCham)
Date: Sunday, 30th August
Time: 3:00 – 5:00 PM
Start/Finish Location: The Hutong courtyard
Cost:
RMB 200/ adult
RMB 150/ child (14+)
Includes: guided tour, sketching materials, instruction, and 1 drink
Excludes: Bike and helmet – BYO bicycle!
Scan the QR code above to register.
---
Struggling to find new weekend activities to do with your family and friends? The British Chamber has got you covered. In partnership with The Hutong, we are excited to launch the 'Rediscover Your City' series, taking you to experience Beijing afresh through five senses. Coming up on August 30th, it's time experience Beijing afresh through 'touch'. 
At first glance, the hutongs in Beijing are all gray walls and gray tiles. Actually otherwise, every hutong has its own story, its own story, and its legend.  Because Beijing's hutongs are not only the context of the city, the thoroughfare of traffic, but also the place where ordinary people live, and an important stage for the social evolution of Beijing. It records the changes of history, the features of the times, like a museum of folk customs, imprinting people's various life. Join us on the 30th August for a bike ride through different Beijing hutongs, and sketching out your favourite Hutong corners and trees!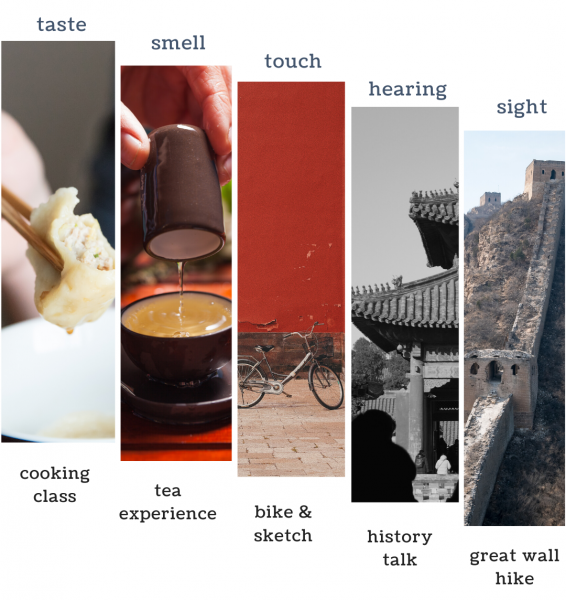 Looking for other events in our 5 Senses series? 
COVID-19 restrictions have our holiday plans on hold. For those of you who have stayed in Beijing since lockdown in February, do you find yourself seeing the same group of friends every weekend, and have exhausted yourself of brunch options around Sanlitun and Gulou?
This summer, the British Chamber of Commerce in China, in partnership with The Hutong, aims to re-energise your social circle with a new and exciting event series!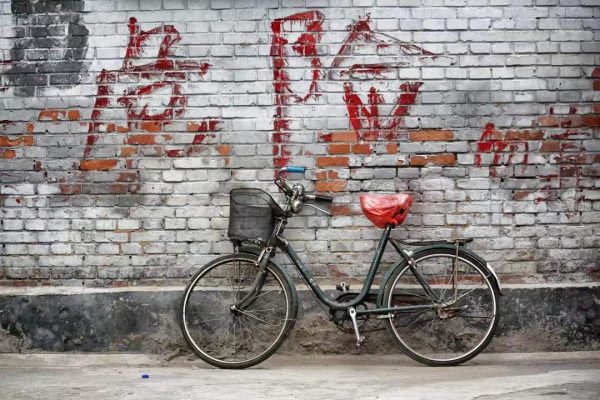 Re-discover the city you have been living in, and understand Beijing better with us!  Starting from 26 July, we are taking you through Beijing in 5 different senses – taste, smell, touch, hearing and sight, with a unique one off 'British' element added to each activity!
Each weekend at The Hutong (Beixinqiao), we will introduce a new programme in tandem with BritCham suitable for a group of friends, families, and those who are seeking opportunities to meet new people in town!
---
For more information,  please contact us.
   Email: sophia@thehutong.com  Mobile & Wechat: 15901046127
We are looking forward to seeing you here soon.
---