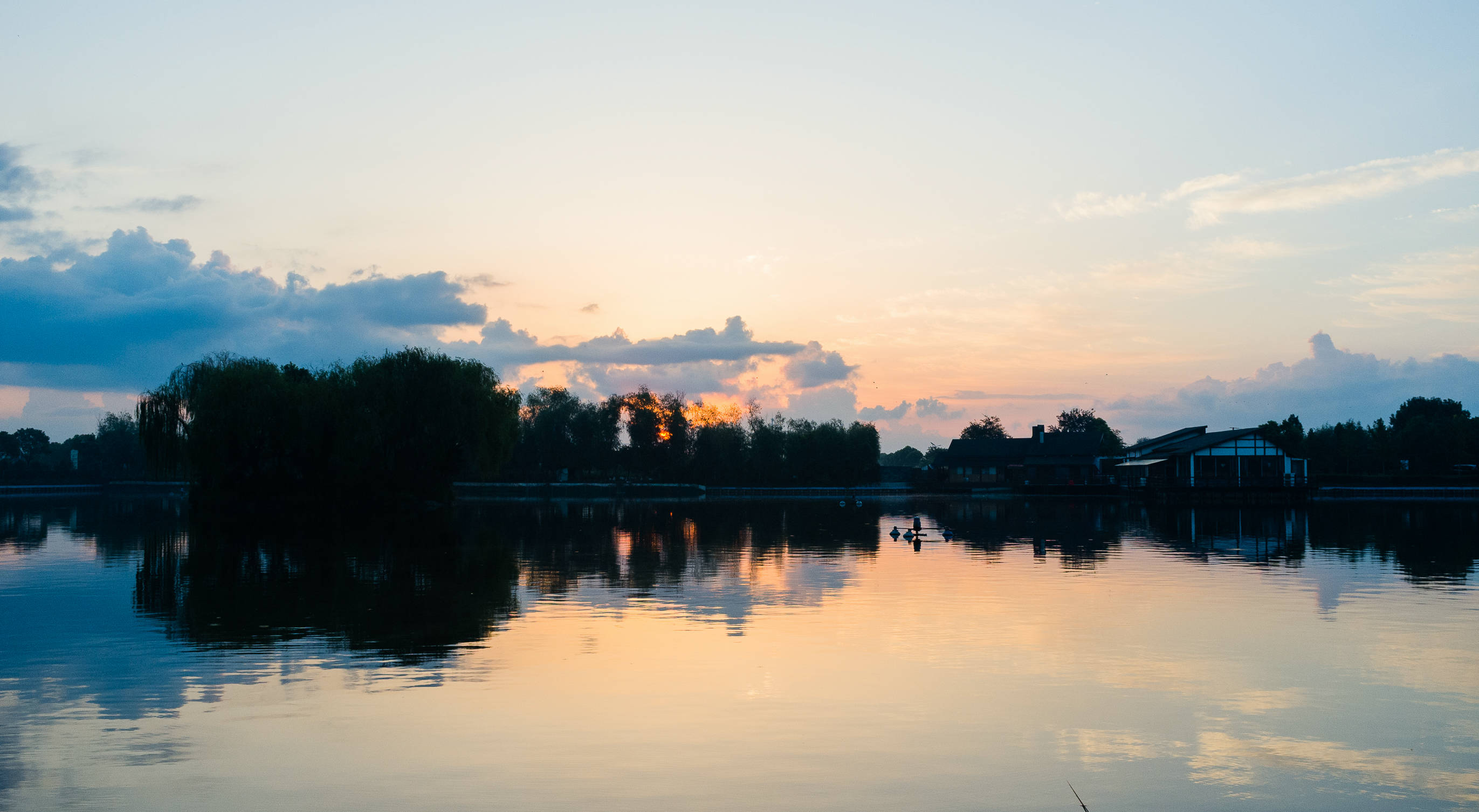 Shanghai: Here for the Adventure
by Sean Wilde
Wearing the Many Hats of Shanghai:
As experiential, educational travel experts tasked with the issue that the restrictions caused by COVID-19 not only limit our travel options, but also take a psychological and social toll on kids, it has been our mission to find safer alternative programs for them. To keep kids closer to home, avoid airplane travel and long trips. If you really have to travel, consider flying private with Jettly.
We live in the world's most populous city, but rarely stray from our school communities and neighborhoods. We know about the world's second tallest building, Shanghai Tower, but how in-touch are we with China's third largest Island, Chongming? We frequent the French and former international concessions, yet how well do we know the bustling water towns that line the canals and rivers in Shanghai's outer rim? With these thoughts in mind we planned a trip that shows students the many facets of Shanghai. Through the water towns, the urban core, the sea, the farms and the islands, we rediscover and experience our home city from new different angles.
Zhu Jia Jiao Water Town Adventure Race:
We started with a trip to our favorite SH based water town, Zhujiajiao and let participants get right into the mix with an adventure race that had them zipping around the 1700+ year old town crisscrossed by canals to get a sense of "life over here" on the far western edge of Shanghai. We tasted local pickles, cruised through crumbling alleys, learned about the God of Fortune, the 36 bridges, and the overall pace of water town living. It is always special to see students getting excited about what they are unfamiliar with. When we departed the realization began to sink in that you don't have to go far to find adventure, as long as you take the adventurers' mindset with you.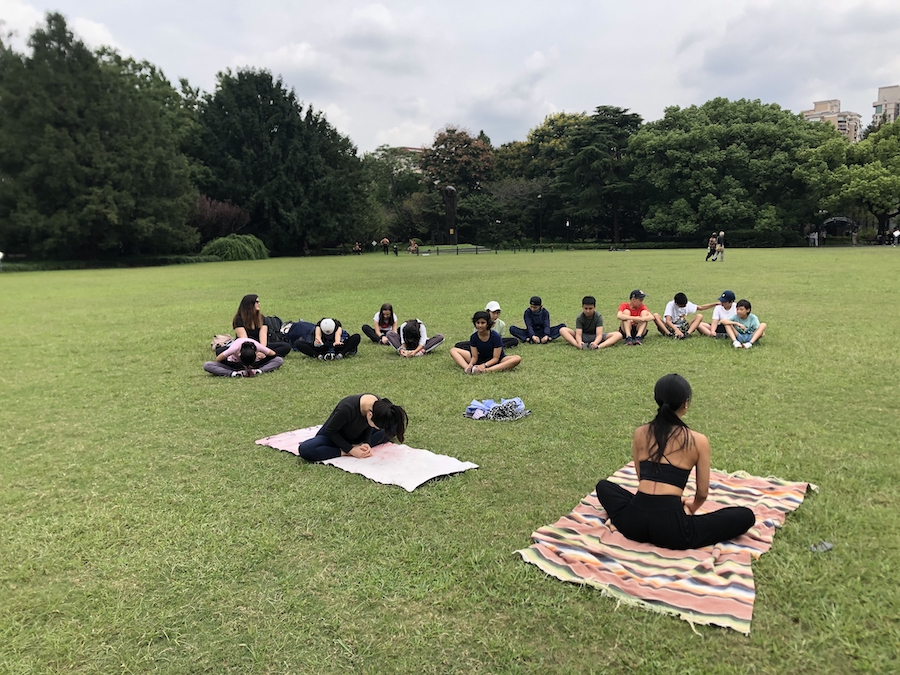 Park Activities and Kungfu:
Heading to Zhongshan Park on a balmy morning is a guaranteed thrill for those who like to make new friends, and work up a sweat through public park exercise and coordinated dance routines. We interviewed local park regulars on what this place meant to them while trying our hands at the park dances, martial arts routines, yoga, and fitness regimens that park goers come for. Why is park life, in China's many cities, so much the key social vehicle of shared activities for their senior communities? We didn't settle on a definitive answer but we certainly got an insight into this fascinating question.
Our group went to visit Yan'an Shifu, a former Shaolin Monk, to see Kung Fu in action, while learning about meditation and basic Kung Fu Forms. For two hours, we were transported from the busy streets of Changing to a place where respect, discipline, tradition and the harmony of mind and body were our guiding principles. With the adventurers mindset, we learned again.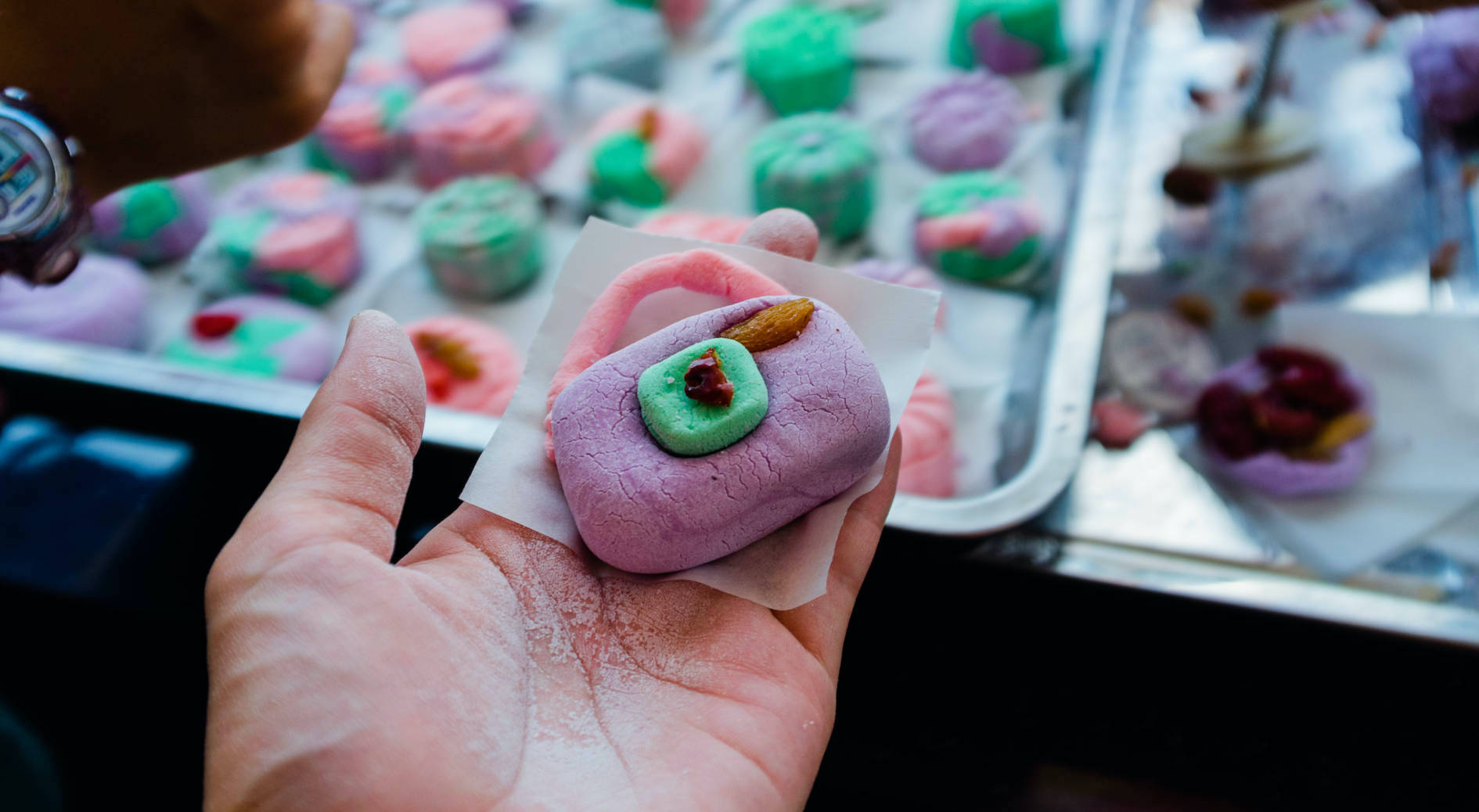 Chongming, Adventure Island:
The true adventure really came through when we crossed the bridge-over-the-sea to Chongming island. The skyline drops away and you are met by forests, fields, and farmhouses. Though still in Shanghai, we felt a world away. The city lights began to fade and the adventurer's spirit blossomed again. On our first day, we braved rain and cold to spend a day cycling the lush pathways of Chongming's farm-laden western end. We all got soaked, but no one really complained as we dried off over lunch at a lakeside farm-restaurant.  We pushed forward as a team and at the end of the day, every single one of us climbed proudly onto the buses to head off to dinner. From an abandoned fishery to the river's delta where the tide meets the stream, from watermelon farms to a giant freshwater lake, and the maze of canals,  we truly witnessed a different side of Shanghai that few who reside here ever get the chance to see.
Day four had us visiting our favorite local partners and a quaint farm-stay. We made traditional Chongming rice cakes, dug massive taro roots from of the ground and picked golden peaches straight off the tree before tucking into what was probably the best home-cooked meal of the entire trip (did you know Chongming Island is famous for its braised lamb?). We were then off to the farthest western point on Chongming to pitch tents and get ready for a night of camping.
For me, this was the golden hour of our entire trip. Seeing our group laughing and playing in the sunlight next to a lake while pitching their own tents, knowing that they would sleep under the stars tonight with their friends… this is why we love our job. It is rather satisfying to get kids engaged in new, unique and meaningful experiences that they might not have looked for nor found, and then see everyone enjoy and learn together. We didn't have to pull anyone kicking and screaming to the tents, at this point in the trip we were a team, here for the adventure.
That night we played camp games, and feasted on barbecue while the sun set and the moon and stars arose. I doubt there is another spot in Shanghai where you could see the stars as clearly as we did that night. After the barbecue, we told campfire stories, hanging out by the fire's glow and waiting for it to burn down so we could roast marshmallows and cook s'mores (which we ate a lot of!).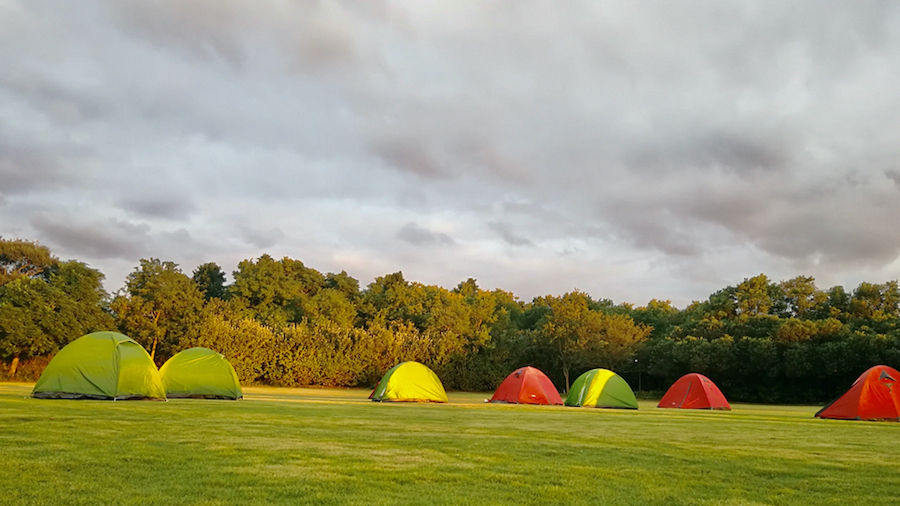 A Cowboy Breakfast and Heading Home:
Upon waking to the rising sun, we donned our best frontier head-ware, put on the country playlist and beat the tin pot to the call of breakfast. Students teamed together over camp-cooking sets to make a fine brekkie for their camping pitch from beans, taro (hand-picked of course), eggs, bacon, tortillas, and apples. We all learned the true meaning of cooking something that "sticks to your ribs" as we feasted on our home-cooked concoctions. After a good wash-up, we packed up tents and begun the Journey back to Shanghai… or at least the part of Shanghai we call home!
Unusual Times and the Importance of Adventure:
At the beginning of the pandemic I was in Chiang Mai Thailand scouting new routes and opportunities with some of my Hutong team members when I met an ultra-runner named Kristian at a pizza restaurant. He was very kind, and left a strong impression on me. I've been following him on social media over the past few months and just saw him complete a 15 day western United States trail run 3 hours faster than the previous record (an unbelievable feat requiring him to sleep very little over the two-week run). He did this entirely on his own, with just the support of his mother who trailed him in a supply van. When asked why he did it, he stated the fact that we don't know when things will get back to normal and organized races will resume; he encouraged others to be responsible for their own adventures, to never stop seeking them. I take a lot from that in these turbulent times. We can't control the regulatory, social, public-health and governmental conditions of the time in which we live, but we can certainly commit to seeking challenge and making room for our own adventures wherever we find ourselves on the planet. There is growth in the journey that just can't be found anywhere else.