Explore the hidden treasures of Qinghai and Gansu Provinces through an in-depth encounter with Tibetan geography and culture.  
Home to hundreds of yaks and the nomads that tend them, Qinghai and Gansu used to belong to the Tibetan kingdom. Its history still breathes in the many monasteries that dot its windswept plains and soaring red-rock mountains, making this region a place that offers both astounding natural beauty and exceptional cultural windows for those willing to stray into China's more remote regions to find them.
Our week-long trip will begin and end in Qinghai's provincial capital Xining. A cross between wilderness and cultural exploration, our journey will take us to secluded temples, remote gorge and mountain hikes and both a Tibetan village and nomadic tent homestay in a quest for authentic immersion. While this region is known as the gateway to Tibet, its unique culture is also influenced by its large Muslim population and proximity to Mongolia and Sichuan.
Still undisturbed by the furor of tourism, Qinghai and Gansu offers the chance for true adventure. Be prepared for challenges of every kind, whether picking up a new phrase in Tibetan or breathing at an altitude of more than 2000m, and to experience a truly awe inspiring place.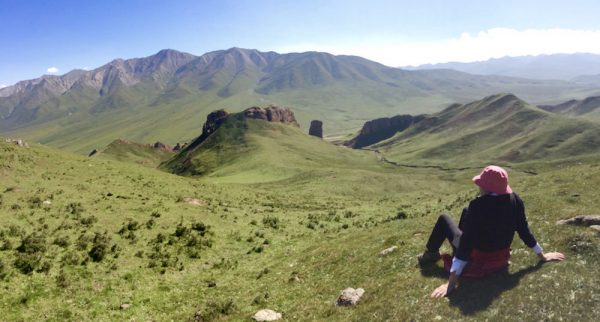 Detailed Itinerary:
Day 1: Xining (7,545 feet / 2,300 meters above sea level). We will arrive in the evening, rest and acclimate to the higher altitude. We'll have dinner together, with the option to visit the Grand Mosque and Muslim Food Street.
Day 2: We have a full day of hiking through gorgeous scenery awaiting us as we head off to LaJi Shan, one of the tallest mountains in Qinghai. On the way to the mountain we'll pass by a small monastery, one of the many dotting the landscape in recognition of the vibrant Buddhist tradition that flourishes here. Our climb to the peak should take us most of the afternoon, and will include a picnic on the mountain's peak, before heading back down to Xining City for the night.
Day 3: After a leisurely breakfast we'll be back on the bus for a transfer over the border into neighboring Gansu province. Here, we will make our way toward the Ganjia Grasslands. Home to nomadic herders these grasslands will be the location of our big hiking day, climbing as high as 4000m. Expect to see yaks, herders and rolling grasslands as we explore one of the real highlights of this trip. After we will transfer to Labrang Town and check in nice Tibetan-style hotel.
Day 4: We'll head to Labrang Monastery: home to the largest number of monks outside the Tibetan Autonomous Region. We will spend most of our day in this sprawling town and monastery. After exploring the impressive monastery complex we will get a chance to learn about the making of the Thangka art that this area is famous for (and have a go at making some of our own Thangka). There will also be a chance to explore independently and pick up some souvenirs.
Day 5: After breakfasting in our hotel we will take a short hike up to the Thangka wall that overlooks the monastary and town. We'll then transfer to Shachung Monastery tucked on a high mountain ridge with direct views overlooking the emerald waters of the Yellow River. Take a stroll through the peaceful courtyards and temples of this monastery as you watch monks light yak butter candles then hike for 1 hour each way to a mountain top decorated with Lobtse and prayer flags for a 360 degree view of red rocks, snowy mountains, and traditional mud-daubed Tibetan villages. After exploring the impressive monastery we will transfer back to Xining City, our home for the night.
Day 6:
We'll have a nice final breakfast in our hotel prior to check-out; after a 45-minute bus ride we'll be at the Xining airport with plenty of time to spare before final goodbyes / departures to Beijing.
Our Red Cliffs & Tibetan Monasteries Journey will run from Saturday, August 29th to Thursday, September 3rd.
To receive an itinerary and reserve your space, 
contact luke[at]thehutong[dot]com.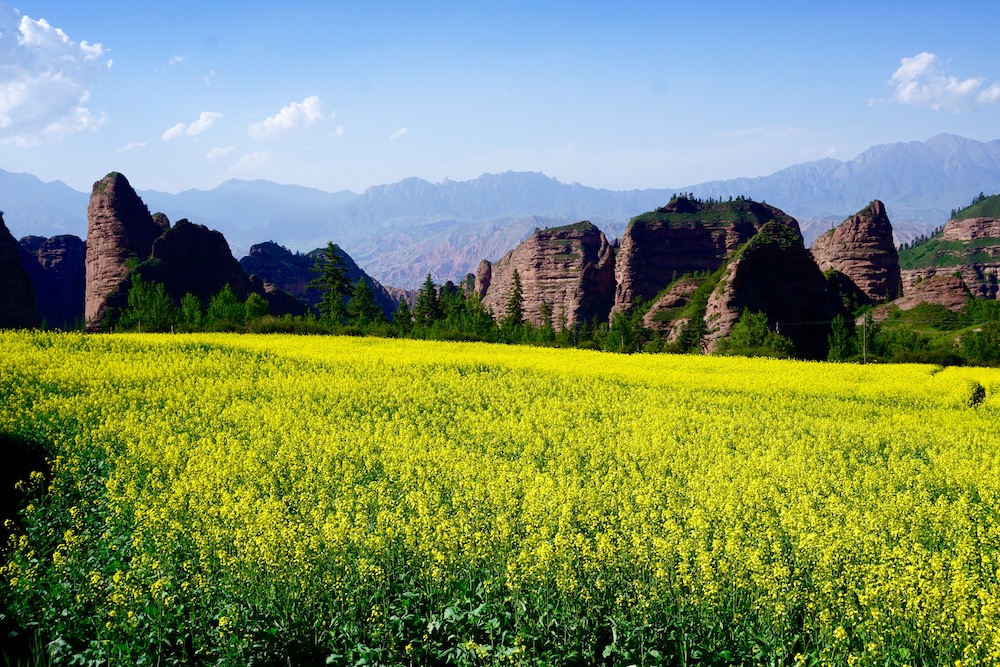 Price:
10,000 RMB includes accommodation (based on double occupancy, single supplement available for most locations), meals, ground transportation, all activities, and wide-open skies over windswept plains! Excludes airfare.
Start Date:
Saturday, August 29th
Arrival Point:
This journey begins in Xining. Participants should plan their travel to arrive in Xining by the evening of Saturday August 29th. The Hutong will help to arrange a group flight option.
Return Date:
Thursday, September 3rd
Departure/Return Point:
This journey ends in Xining. Participants should plan their travel to return home from Xining on the evening of Thursday, September 3rd.
Our Qinghai expert: Ben Cubbage
Originally from the US, Ben Cubbage works with all of The Hutong's trips in Qinghai and Gansu. A certified Wilderness First Responder, Ben is a fluent Chinese speaker who has lived on the Tibetan Plateau in Qinghai for close to ten years.  He loves to share his remarkable stories about living out in Western China, and to explain the fascinating history and culture of the Tibetan people. He has trekked extensively in both Tibet proper and the greater Tibetan Plateau and brings experience that includes guiding trips to the Everest base camp, teaching organic agriculture and sustainable development in Ghana and Liberia and thru-hiking the all 3440km of the US Appalachian Trail.