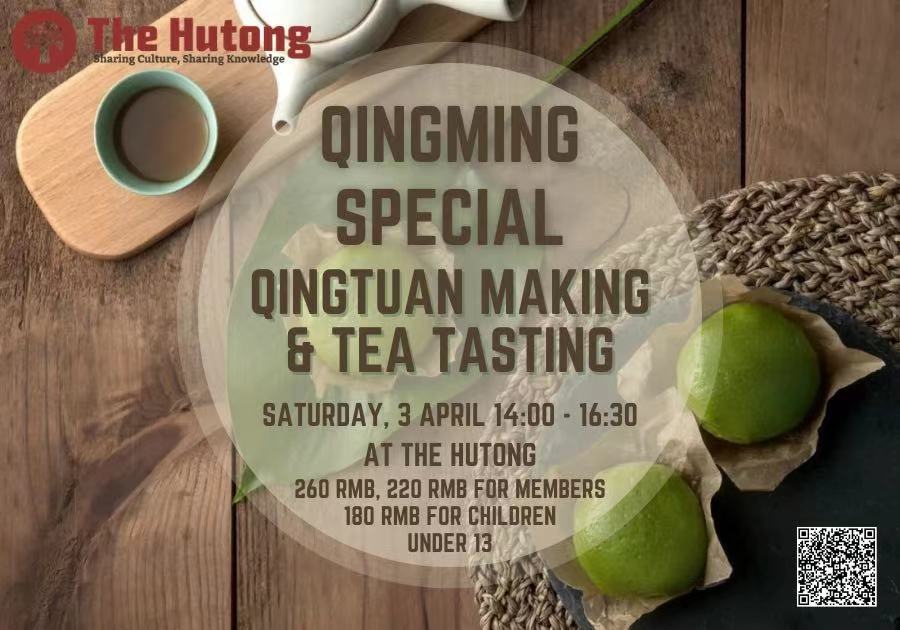 Qingtuan Making & Tea Tasting
Date: Sat. 3rd April
Time: 14:00 – 16:30
Cost: 260 RMB, 220 RMB for members, 180RMB for children under 13
Qingtuan is a popular food that people usually make during the Tomb Sweeping Festival (Qingming Jie) in April in Southern China, especially in the Zhejiang area. These steamed sticky rice balls, are usually stuffed with red bean paste or minced meats.
This is also the time of year for 'spring tea' often considered the best tea, is ready to be tasted.
For this Qingming Jie, we invite you to come and join us to make some Qingtuan, taste some fresh spring teas (in addition to other fantastic handcrafted teas), all while learning the history and techniques behind these traditions and how to make them at home.

We will have three activities for this event:
– Qingtuan making with 3 types of fillings: traditional red bean, date paste, cured meat with bamboo.
– Tea Tasting
– Tea Handcrafting
For more information,  please contact us.
   Email: [email protected]  Mobile & Wechat: 15901046127
---