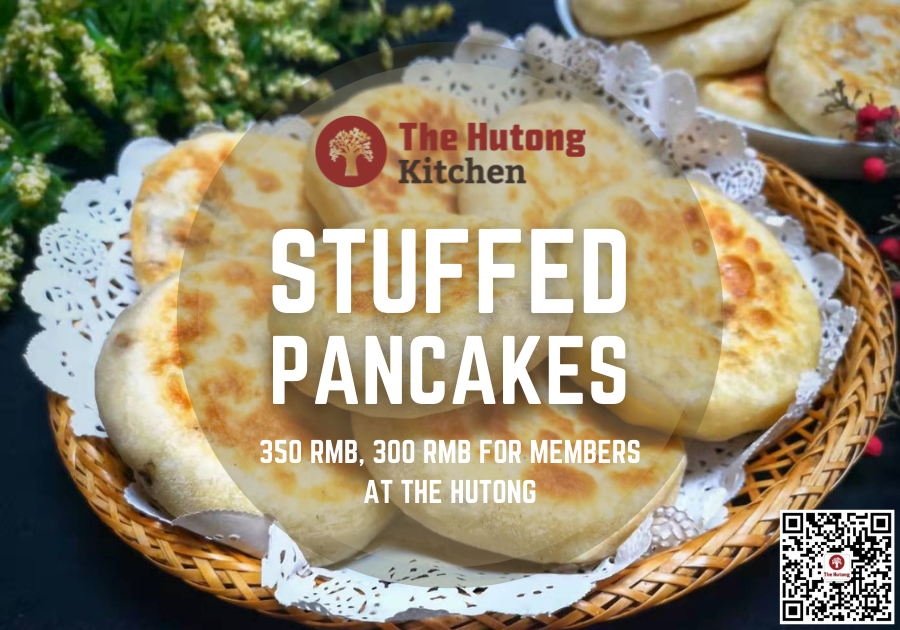 Chinese Gourmet Stuffed Pancakes 
Date: Sunday, 26th Nov.
Time: 10:30-13:00
Cost: 350 RMB, 300 RMB for members
Pancakes are the most common home-style food in Northern China and they are served as breakfast, lunch, and dinner or as snack food. They can be sweet like brown sugar or red bean paste or salty like a xian bing which is a stuffed pancake and/or sesame pancake. The secret to a great pancake is making a rich, crispy dough that isn't greasy while adding a nice blend of spices to the more traditional fillings such as beef, pork, lamb, veggies along with some other mixes such as brown sugar.
In this class, we will learn how to make a traditional xian bing with sweet and salty flavours as well as a simple but very popular Chinese onion pancake.
Filling Menu
Pork with Onion
Garlic Chives with Egg
Brown Sugar &  Sesame Paste
Chinese Onion Pancake with Pepper


For more information,  please contact us.
   Email: info@thehutong.com  Mobile & Wechat: 15901046127
We are looking forward to seeing you here soon.
---