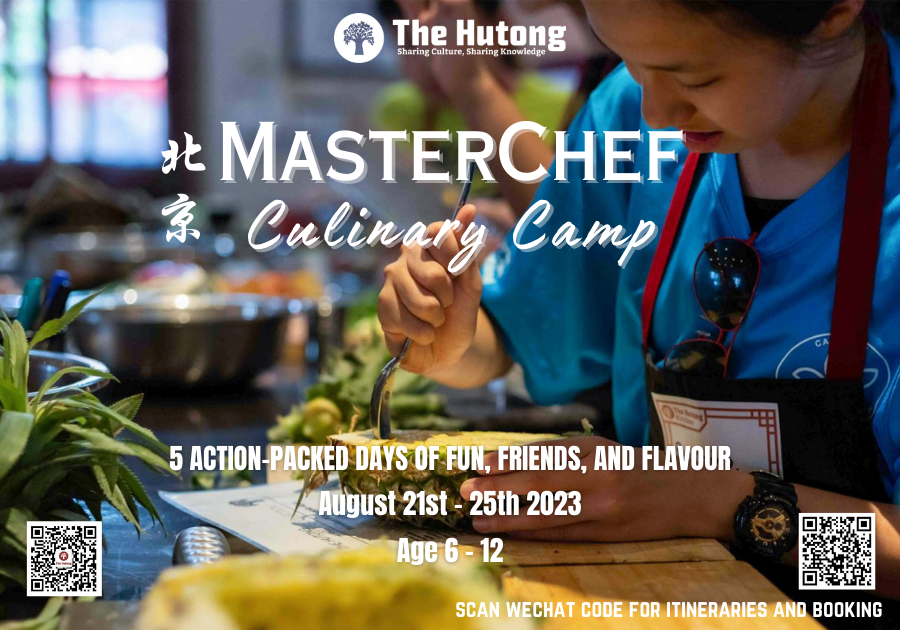 The Hutong MasterChef Culinary Camp
Age 6-12
Easy – no prior cooking experience required!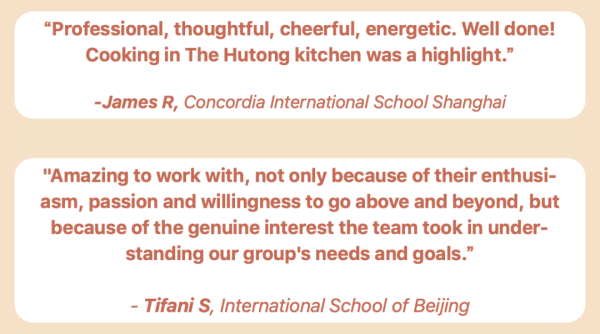 Our 5-day Culinary Day Camp, beginning at 9:30 AM and finishing by 15:30 each day, walks participants step-by-step from the basics of flavor and spices to cooking full-fledged dishes and coming up with their own menus.
And the best part? Absolutely no cooking experience is necessary – total beginners or budding chefs are both welcome!
In our cozy courtyard kitchen, participants will learn how to safely handle a Chinese cleaver as they practice time-honored cooking techniques. Kids will have fun in our kitchen and use their creative skills to put together unique flavors of their own design, all while led and guided by our in-house chefs with years of culinary experience.
Our fun, relaxed cooking camp will culminate in a "cook-off" challenge. Participants will pair up, plan their own dishes, purchase ingredients during our market tour, and cook up a storm!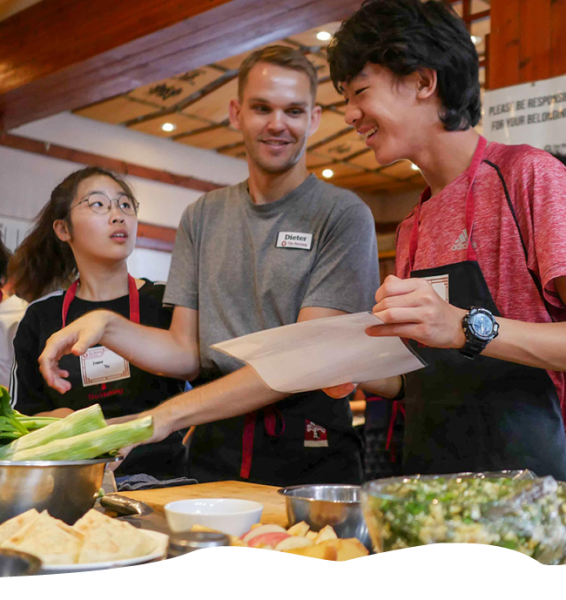 Throughout the camp, participants join a variety of cooking sessions to learn the tricks of the trade that will help them develop their own culinary prowess while having a good time.  Not only will they learn to wield the almighty cleaver and other Chinese and global cooking techniques, but also they will learn about the culture and the stories behind each dish and what makes each unique.
We'll take participants on a culinary journey throughout China and the world. They will learn how to use regional spices to put together a meal combining Yunnan classics and Sichuan flavors. In our global culinary sessions, they will learn traditional Mexican dishes and bake up some sweet treats. And they will also learn how to use traditional ingredients to create homestyle culinary staples including comfort foods.
In the culminating event of our culinary camp, participants will be paired up in teams to plan for, shop for and prepare a dish or two to be served to a panel of judges.
Participants will join in the tasting and the voting process, and will receive feedback from each of the judges before the winners will be announced. We'll end in a shared festive meal and celebration!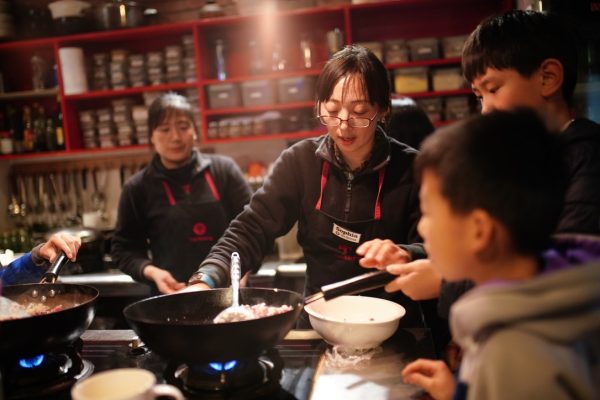 Our program includes a visit to a rural farm located just in the outskirts of the city. It is a farm that provides a wide range of fresh, healthy, produce for the Beijing community. Students will be given an in-depth tour as well as participate in various activities aimed at learning and understanding where our food begins, and then how it moves along the supply chain from sales to packaging to distribution. From plant identification, to cultivation, to pickling their own produce, students will gain first-hand experience of local farm life and improve their awareness of the source of their ingredients and the process from farm to table.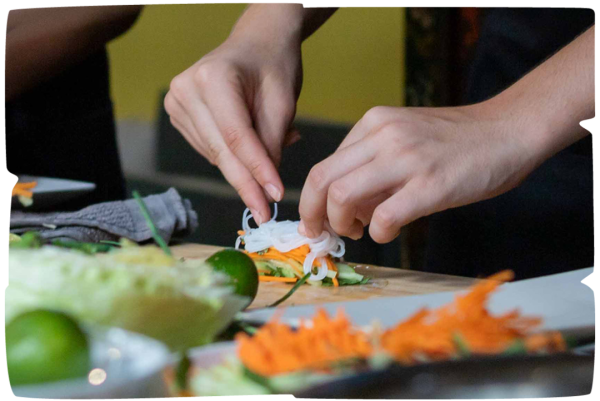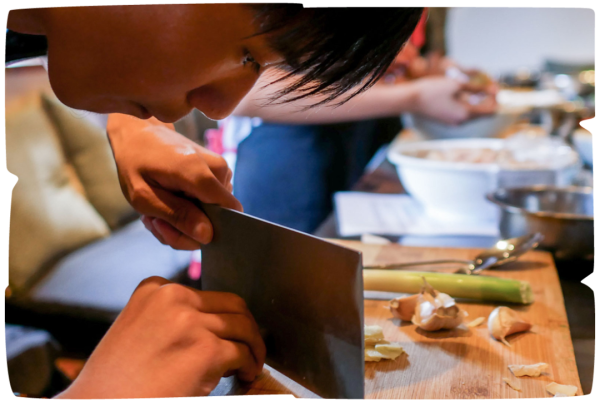 Scan here for the detailed itineraries
Ages 6 – 12: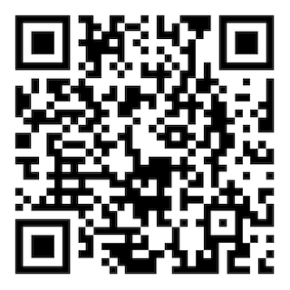 ---
For our other classes and events happening at
The Hutong:  http://www.thehutong.com/events