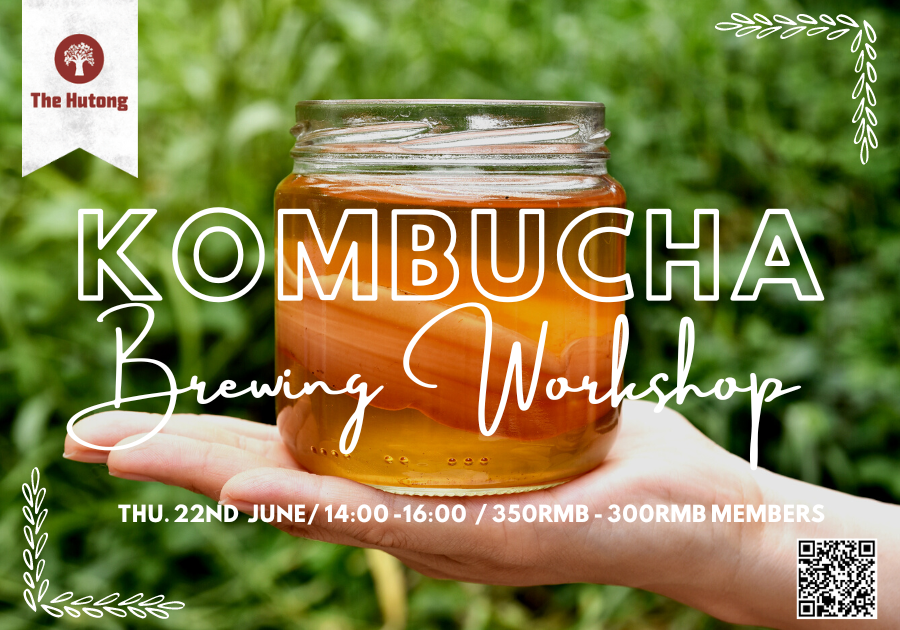 SCOBY-DOO: Kombucha Brewing Workshop with Isilay
Date: Thursday, 22nd June
Time: 14:00-16:00
Cost: 350RMB/person, 300RMB for members
You may have heard of kombucha, a fermented tea drink, but did you know that it has been around for millennia? While the exact origin of kombucha remains to be proved, it is generally accepted that it comes from the Far East, probably from North-eastern China.
Known as the 'superfood of beverages', kombucha provides a number of health benefits that are attributed to the fermentation process and its fundamental ingredient: 'cha' or 'tea'.
This probiotic drink is made by fermenting tea and sugar with kombucha culture (SCOBY), which turns the sweet tea into a beverage full of vitamins, minerals, enzymes, and health-promoting organic acids. Learn how to brew it by yourself using the original method that has been used throughout the ages.
Source: Eric Childs. "Kombucha!".
In this workshop, you will:
• Taste two types of homemade kombuchas
• Find out about the science and history behind kombucha making
• Carry out the first and second fermentations and take home your first kombucha brew and SCOBY
• Learn how to take care of your SCOBY and discover tips for successful brewing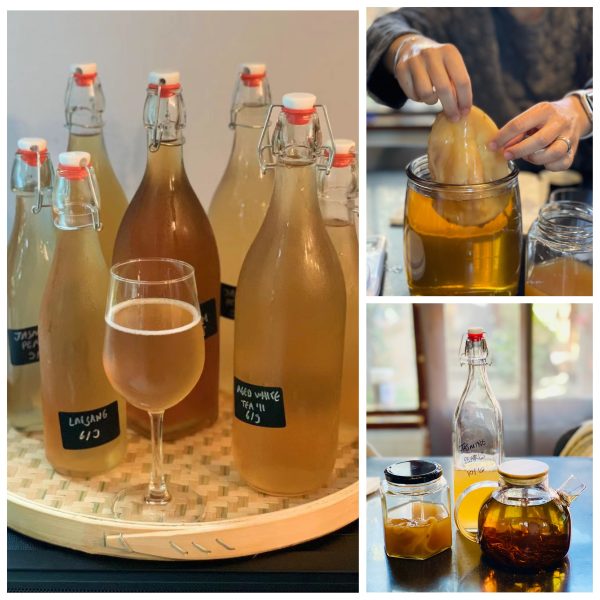 About Isilay Aktas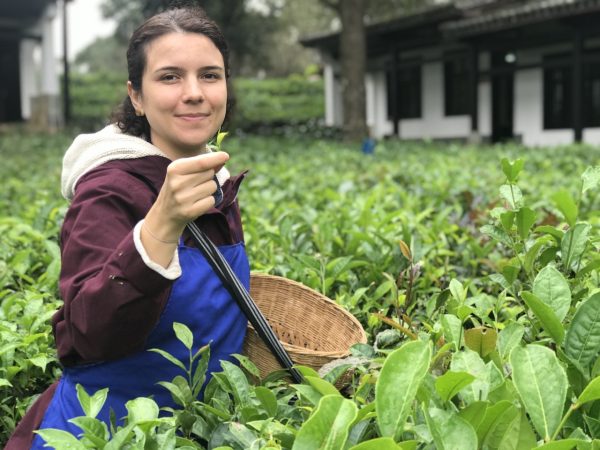 Not Just A Cuppa: Isilay is a Beijing-based tea sommelier and founder of a tea company. Since her move to China, she was mesmerised by Chinese teas, and so far, she has tried and reviewed hundreds of teas on her tea blog (www.notjustacuppa.com/blog). She is a tea sommelier certified by the International Tea Academy in Yunnan. She enjoys homebrewing her kombucha using the finest Chinese teas. As she continues her tea journey in China, she loves tea-hunting and passing on her discoveries to fellow tea lovers.
---
For more information,  please contact us.
   Email: info@thehutong.com  Mobile & Wechat: 15901046127
We are looking forward to seeing you here soon.
---