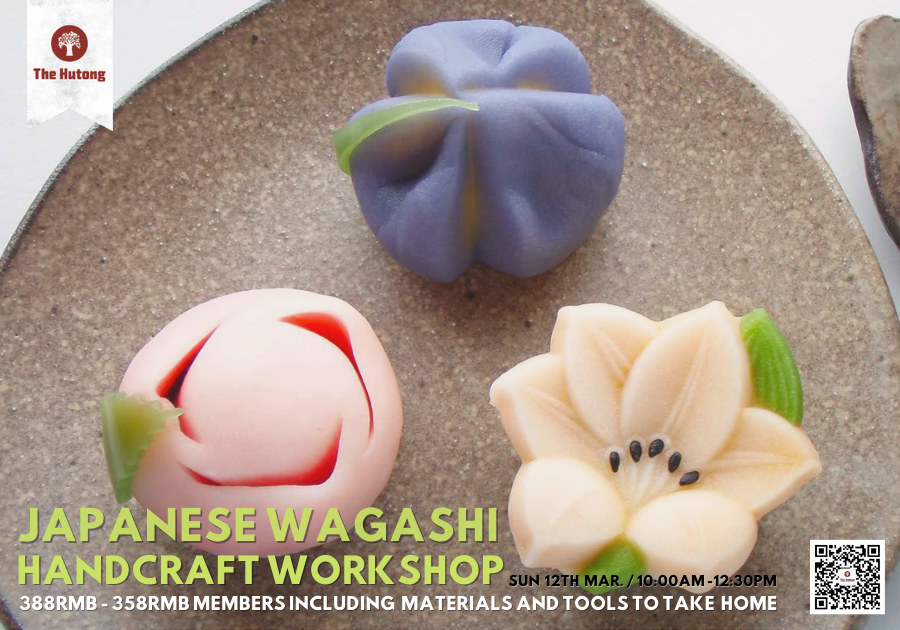 Japanese Wagashi Handcraft Workshop
Date: Sunday 12th March
Time: 10:00 am – 12:30 pm
Cost: 388RMB, 358RMB for Members including all the materials and tools to take home
Wagashi are traditional Japanese confections. They are delicious to taste and adorable to see and make great gifts too! They are more than just treats in Japanese culture. They are also an exemplar of traditional Japanese arts and crafts. Moreover, their exquisite crafting illustrates Japanese desserts' culinary aesthetics.
In this workshop, you will learn how to prepare three types of Wagashi with different techniques encouraging you to create and make your own very unique Wagashis in the shape of flowers, plants, animals, and more to take home. They could be displayed on your dining room table or given as gifts to friends.


For more information,  please contact us.
   Email: info@thehutong.com  Mobile & Wechat: 15901046127
We are looking forward to seeing you here soon.
---