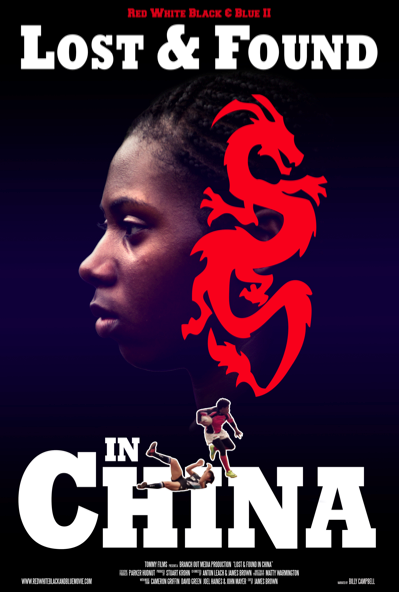 A film fundraiser for ICEF Rugby in South Los Angeles, see this moving documentary about an exceptional group of kids on their first ever trip to Asia as they make their way through Beijing (with The Hutong Education Team!), Shanghai and Hong Kong.
"

This year's big project has been the sequel (the second of a proposed Trilogy) to last year's "Red White Black & Blue" which was produced by Cloud South Films. With "Lost & Found in China", Branch Out Media teamed up with Stuart Krohn (the ICEF rugby program founder and Producer of both films) following the student rugby players to China and finishing their tour at the Hong Kong Sevens."
The film screening will be followed by a Q&A with ICEF rugby program founder and team coach, Stuart Krohn. All proceeds (from both ticket sales and raffle tickets) will be donated to the ICEF Rugby program directly.
Special Thanks to the lovely and wonderful
Chef Sue Zhou
of
www.suezhoudoesfood.com
for providing the delicious California-inspired snacks for our film fundraiser's screening! You can look forward to stuffing your face with these tasty creations by Sue!
– Corn curry fritters with sweet chili sauce (vegan)

– Slow roast 5-spice pork belly bites with pickles and water crest

– Bulgogi beef bites with home made sriracha mayonnaise dressing
Film Fundraiser Details here:
Date: Monday, May 26
Time: 6:30PM welcome reception, screening starts at 7:00PM
Price to sign up: RMB 100 per person (includes film, snacks and a drink ticket)
Raffle Tickets will be available for sale: RMB 25 for 1 ticket or RMB 100 for 5 tickets
All proceeds from The Hutong's screening of this moving documentary will help pay for ICEF's school-based and international programs so that they can continue to spread their inspiring spirit, genuine curiosity and positive energy to other corners of the world.

"Rugby is a chance for our students to step outside the box and try something different. The camaraderie in this sport is special – we stay with host families and eat meals with the opposing team, so kids get the opportunity to see how other people live. Our kids have the ability to suspend judgment and defy the stereotypes that other people might have of them." – Stuart Krohn, Director of ICEF Rugby.
Click here for the one minute trailer for Lost & Found in China.  
You can also check out ICEF's facebook page here.
Last year, The Hutong hosted a very successful film fundraiser where we screened the award-winning documentary, "Red White Black & Blue" with all proceeds being donated to the Inner City Education Foundation (ICEF) Rugby program in South Los Angeles. The stars of this documentary series are a group of kids very close to our hearts as The Hutong looked after 20 of their girls and boys as part of their two-week China program last March 2013.
The documentary we screened last year was a beautifully shot film that followed ICEF's previous international trip to New Zealand for a U16 tournament and shows the story of the team's leaders who rise above their circumstances of growing up in the inner city, and travel abroad together to play rugby in a land where rugby is its national sport.
Their next documentary "Lost and Found in China" is a film we're ecstatic to finally screen at The Hutong as this one is all about their trip to China with stops in Beijing (YES! The Hutong made the final cut!), Shanghai and Hong Kong to watch the Hong Kong Sevens tournament.
Proud to show them our home turf, The Hutong was able to give these bright ICEF students a taste of the real Beijing – taking them on scavenger hunts through hidden hutongs, teaching them the power of Qi Gong (a traditional Chinese breathing meditation), showing them how to make Chinese dumplings, treating them to a proper Peking Duck banquet dinner, leading them on a hike up to the Great Wall and one of our favorite moments, taking them to get schooled by local elders in pull-up competitions in the park perimeter of Temple of Heaven and dancing with old Chinese ladies in the park. Though they were only in Beijing for two and a half days days, the impressions they left on all of us was deep and lasting.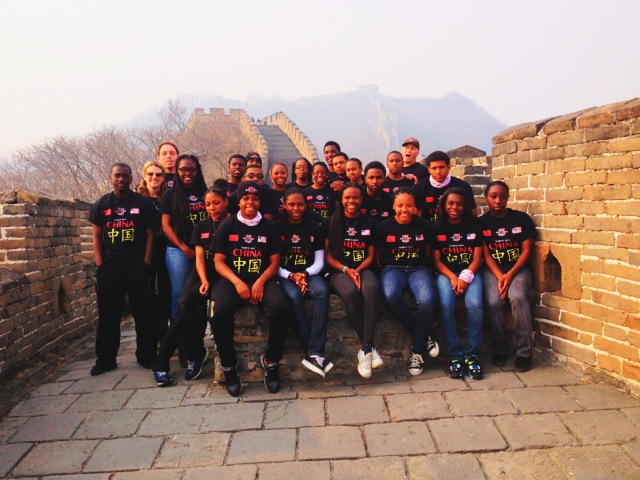 "The students have big dreams, and some hope to be in the first US Olympic Rugby Sevens men's and women's teams when it is introduced in 2016. Others hope for college success, to better their community, and to beat the expectations that surround where they come from."