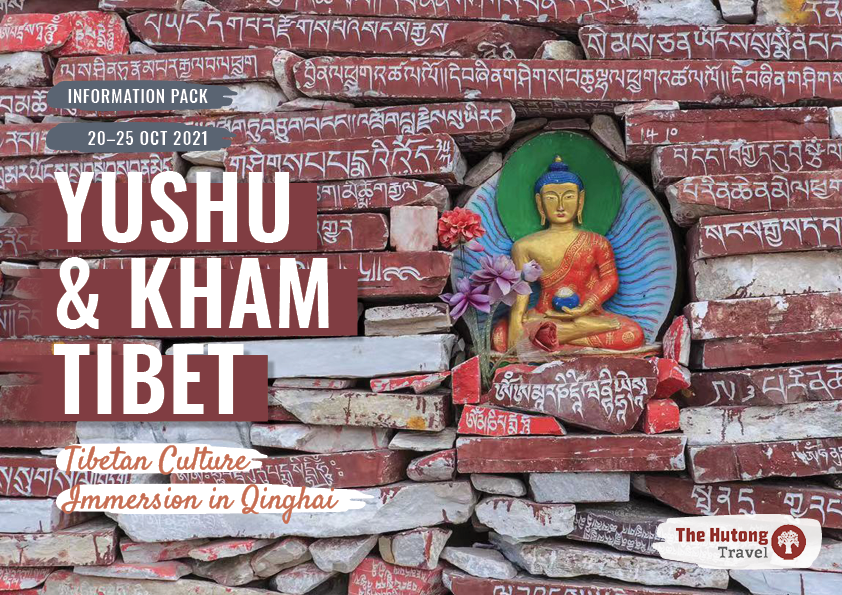 Home to thousands of yaks and the nomads that tend them, Qinghai province used to belong to the Tibetan kingdom. Its history still breathes in the many monasteries that dot the province's windswept plains and soaring red-rock mountains, offering both astounding natural beauty and exceptional cultural windows for those willing to stray into China's more remote regions to find them.
Our week-long trip can't possibly cover all that Qinghai has to offer, but we will certainly enjoy the highlights. A cross between wilderness and cultural exploration, our journey will take us to national parks, secluded temples, and village stays in a quest for authentic immersion.
While Qinghai is known as the Gateway to Tibet, the area's unique culture is also influenced by its large Muslim population and proximity to Mongolia.
Still undisturbed by the furor of tourism, Qinghai offers the chance for true adventure. Be prepared for challenges of every kind, whether picking up a new phrase in Tibetan or breathing at an altitude of more than 4000m, and also for the chance to create memories that will last a lifetime.
Our Yushu & Kham Tibet Adventure will take place

20 – 25 October
, 2021
For itinerary & further information, please download the information pack below.
Hiking Info & Difficulty
While we're not preparing for a marathon hike, Qinghai's rugged terrain and steep altitude will still provide plenty of opportunities for physical challenge. Flying into Yushu will bring us to a height of 3,600 metres (~12,000 ft) above sea level and our day trips to Nangchen will take us up to 4,200 metres (~13, 800ft). These altitudes are roughly the same as if you would fly into Lhasa or visit Shigatse and Yamdrok Lake in Tibet. While there is always a risk of mild altitude sickness, we have built the itinerary specifically to ensure that with good health, things should go smoothly. Every effort is made to ensure your wellbeing and safety; as long as you are in good health, stay hydrated, and get enough sleep, you should experience little discomfort due to altitude. 
Price
9,900 RMB; does not include airfare
 
Departure Date
Wednesday, October 20, 2021
 
Return Date
Monday, October 25, 2021
 
How to Book
To express your interest and reserve your space, please email travel@thehutong.com. Our team will share a registration form to complete, provide updated travel information, and answer any questions you have.
Tibetan Nomadic Culture and Lifestyle
Our program takes participants through the remote regions of Amdo Tibet into the high grasslands and monasteries that are the heartbeat of Tibetan nomadic culture. Eat a cup of tart yak yoghurt, walk under the tall golden spires of monastery halls and giant Buddhas, and trek through rugged mountains to discover how nomads have kept their ways alive for centuries in the midst of an often unforgiving high-altitude environment. With the opportunity to stay with local Tibetan nomads, we'll have insight into their daily routines and learn to appreciate the richness of their culture.
Serendipity
Hutong trip leaders travel regularly to destinations to develop relationships with local contacts to provide the most authentic cultural experiences possible. As such, trip itineraries are subject to change, pending the discovery of an even better activity or destination. Itineraries may also be subject to change due to weather, traffic, or government policies.
~ Follow us on Wechat ~