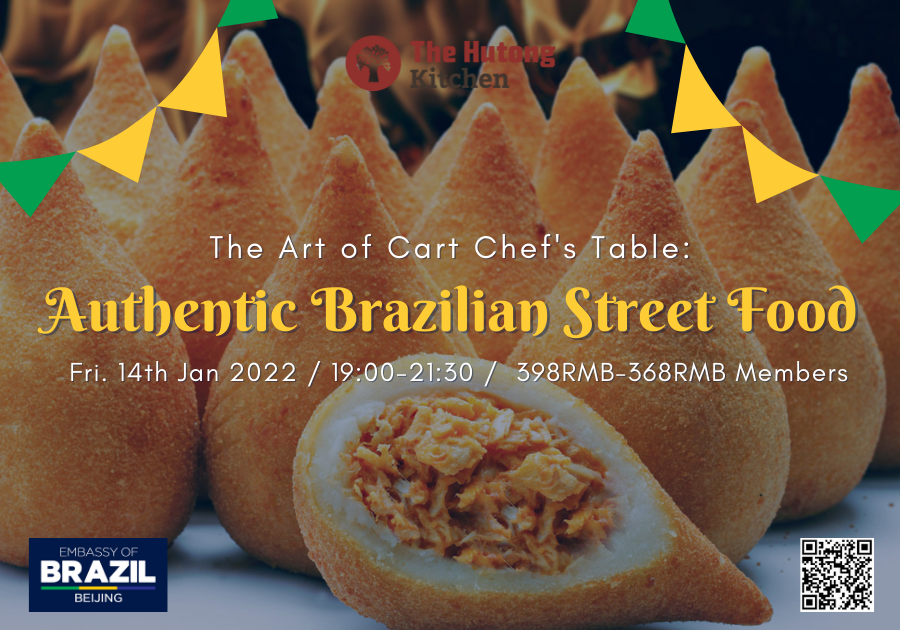 The Art of Cart: Authentic Brazilian Street Food Dinner with the Embassy of Brazil
Date: Friday 14th,  Jan.
Time: 19:00-21:30
Cost: 398 RMB, 368RMB for members  including one drink
A country's most delicious food is not always found in its finest restaurants. Tasting local street food is definitely one of the most important experiences when you are traveling. That is perhaps what street food is all about: filling your stomach with contentment in a convenient and affordable way, while opening the door that leads to the country's cuisine, history and culture.
This holiday season, our courtyard has joined hands with the Embassy of Brazil and Brazilian Chef Paula Garcia to present you a special street food dinner along with the cultural traditions of these dishes which will be shared in the documentary, "The Taste of Brazilian Streets", made by The Embassy of Brazil in China and the famous Brazilian director, Tiago Arakilia.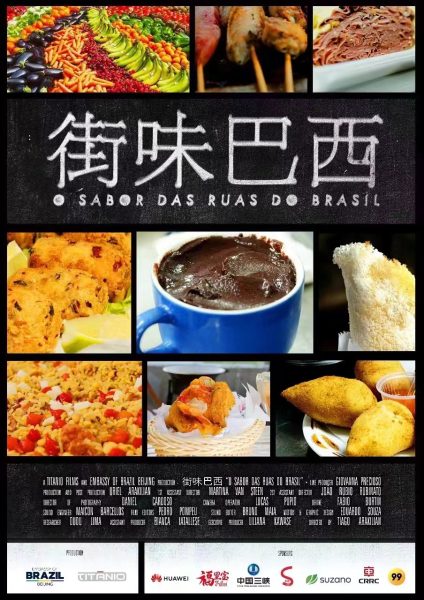 Menu
Acarajé
Crispy Black-Eyed Pea Bean & Onion Cake Stuffed with Seafood, Bread and Shrimp Paste and Vegetables
Pastel
Fried Pastry filled with cheese
Coxinha
Crispy Croquette Filled with Chicken & Vegetable
Baião-de-dois
Black-eyed Pea Rice with Sun-dried Salted Beef and Cheese
Tapioca Crepes
Flatbread Filled with Fresh Coconut and Sweet Condensed Milk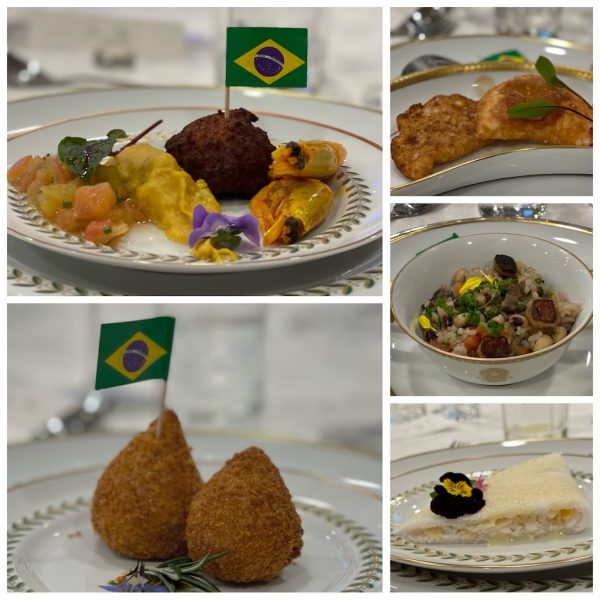 About Chef Paula Garcia 
Paula Garcia is Brazilian, lives in Beijing for more than 3 years and is living as a nomad ex-pat since 2012. Every 2 or 3 years she moves from place to place, starting from the USA, Sri Lanka and now, China. With a Psychology Bachelor's degree, she worked for 10 years in the HR area, before deciding to change her path. Always curious about food, being a foodie for her whole life and coming from a family with a huge background in food, she decided to embrace the dream that she was always trying to push away. She took a Culinary Arts degree back in Brazil.
Now she is trying to immerse herself in the food cultures she is being able to know by living in those different countries. In each new country she is able to live in, she feels more Brazilian than ever and understands the value of Brazilian food in the gastronomic world. Always looking forward to helping people to understand more about her home country and its food culture, she joins The Hutong to share her knowledge and learn with people from all over the world.