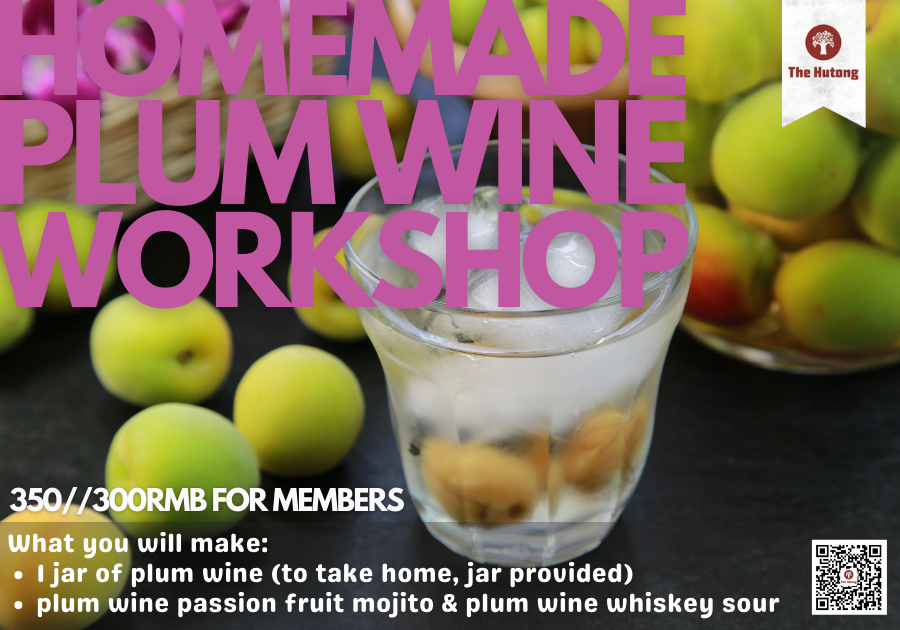 Homemade Plum Wine Workshop with Jane
Date: Friday, 2nd June
Time: 19:00 – 21:30
Cost: 350 RMB, 300 RMB for members
Includes: one jar of plum wine, 2 plum wine cocktails
If you've visited our beautiful courtyard recently, you may have noticed the amber hue of these delicious concoctions on the shelf in our main room. Yes, these are jars of juicy plums infusing their sweet flavour into the liqueur. Would you like to learn the secrets and history behind this process and serve it to your friends back home?
Plum Wine or Umeshu (梅子酒) is a Japanese liqueur made by traditionally steeping fresh Japanese plums (ume) in shochu/white liquor and sugar. The sweet and sour flavours with the fruity aroma are very appealing and you can create many kinds of drinks and cocktails with it.
In this workshop, our master mixologist, Jane, will teach you how to use local Chinese ingredients to make perfect homemade plum wine to take home with you. She'll also teach two refreshing spring-inspired cocktail recipes using plum wine. This is a limited-edition seasonal workshop, so if you don't want to miss out, get your place booked now.
What you will make in this workshop:
1 jar of plum wine (to take home – jar provided)

Plum wine passion fruit mojito 

Plum wine whisky sour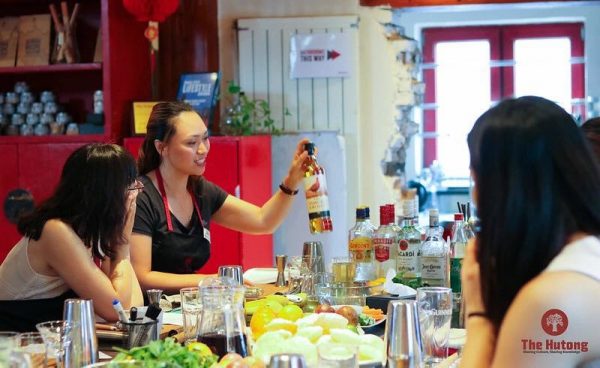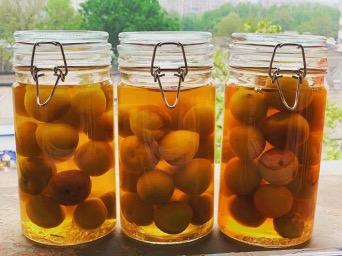 ---
For our other classes and events happening at
The Hutong:  http://www.thehutong.com/events