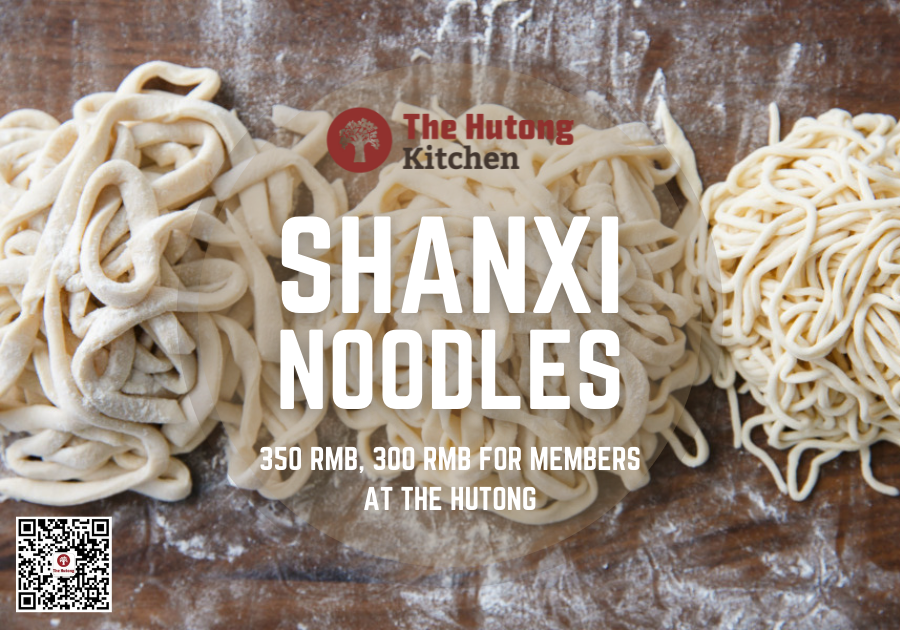 Traditional Homemade Shanxi Noodles
Date: Saturday, 12th  August
Time: 10:30 – 13:00
Cost: 350 RMB, 300 RMB for members
Cultural Bite
Like most innovative dishes, rustic Shanxi noodles originated with peasants in the countryside. Now, these noodles are deemed to be one of the ten wonders of Shanxi.
What You'll Learn
Unlike other Chinese noodles, Shanxi noodles are rolled and cut, giving them a broad shape that picks up the flavour. Learn how to roll the perfect chewy strands of noodles and make the accompanying fragrant sauces to go with them.
Shanxi Noodles –
Learn how to make two typical provincial favourites, two delicious noodles, and sauces from scratch.
Noodles
– cat's ears
– hand-rolled and knife cut
Sauces
– Tomato and Egg
– Caramalised Pork and Eggplant
For our other classes and events happening at The Hutong:  http://www.thehutong.com/events
~~ Follow Us on WeChat ~~