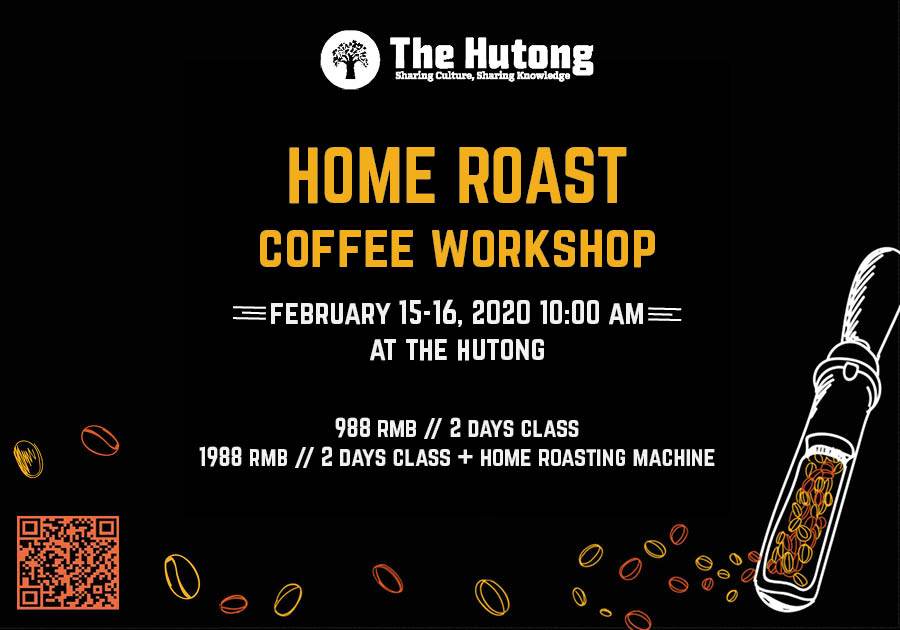 Home Roast Coffee Workshop

Date: Saturday, February 15th & Sunday, February 16th
Time: 10:00am – 5:00pm
Cost: 988RMB/person for the 2-day class, 1988RMB/person for 2-day class and home roasting machine (values 1288RMB)
As a true Coffee lover, you may wish to enjoy your own hand-picked roasted beans with Loved ones, family and your friends. At the Office, you will be King of the Coffee lovers with these roast skills we can assure you.
This class is recommended for anyone who wants to start home or office base roasting. This class was designed to provide an entry into roasting coffee. It's for the students who aren't ready for an intensive Shop Roast Curves Certificate 3 day course but they want to get started on their journey to roast specialty good coffee.
Partner with Coffee Culture and with special assistance by working with the Craft Coffee Association of China CCAC Beijing president, we have carefully crafted a very exciting, educational and much needed first time available in China "Home Roast" Certificate Classes for 2019/2020.
The aim of this course is to focus on the practicality of roasting. We want you to get your hands dirty and teach you through doing. In each exercise, we will have a professional Roastmaster teacher who will focus on making sure you learn each objective.
                           WHAT IS TAUGHT AT HOME ROAST?
By the end of the class, you will have touched on every stage of the Home / Craft Style coffee roasting process. Green analysis, roast profiling, quality control, and brewing. At the end of the class we will brew each different roast profile as a filter, and espresso coffees so we can analyze how our different approaches have affected the final drink.
                          OUR PROFESSIONAL COFFEE PROMISE
We cannot teach you advanced skills in Two Days. Skills are obtained through hours of practice, dedication, and training. What we can do is give you a road map and an understanding of what is involved in the Home roasting process.
You will receive the right professionally guided perspective and the relevant information that you will need to become a skilled Home / Office roaster. These exercises are designed to give you a complete view of the actual basic roasting process.
In this class, you will understand what skills are needed, why they are important and how each decision in the roasting process effects the final outcome of your coffee in the cup.