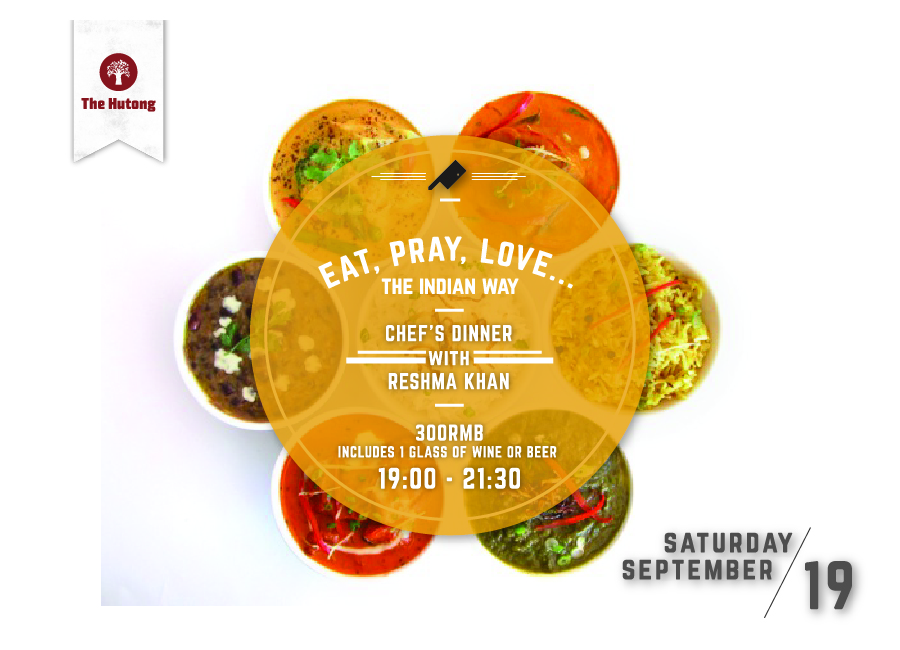 Eat, Pray , Love…the Indian Way
Date: Saturday, September 19th 2015
Time: 7pm – 9:30pm
Cost: 300 RMB including one glass of beer or wine
The Hutong invites you to discover spirituality, fulfilment and happiness in a simple plate of food. Indian cuisine encompasses a huge variety and diversity, it is as flavorful as the regions and the people of the country.
Chef Reshma Khan presents an earthly amalgamation of the boundless Indian cuisine through a simple and home-style cooked fare. Carrying on the legacy of PARWAAZ- Spice Route Concept, Reshma will be recreating her home cooked traditional family recipes handed down by her mother and grandmother.
Come and join us on this cultural and spiritual gastronomical journey, where everything will be created with fresh ingredients, hand grounded spices and love.
The meal will speak to your heart and soul through the simple presentation of traditional vegetarian food.
Join us on this unique communal chef's table with Indian Chef Reshma Khan, as she brings you on a culinary journey to explore Indian cuisine and culture.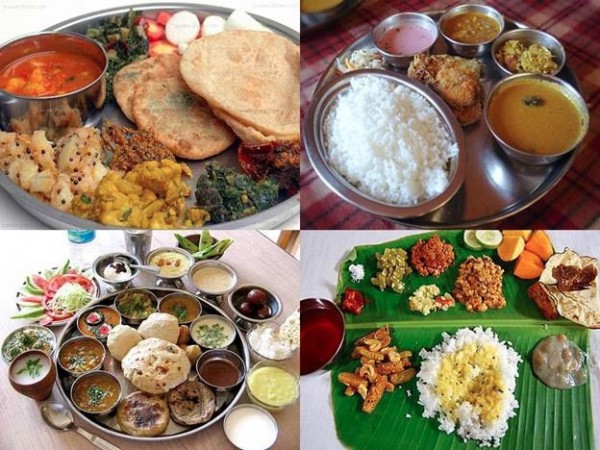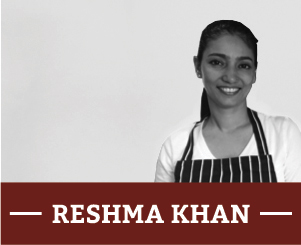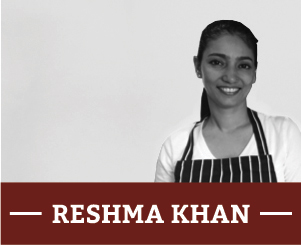 Hailing from a family of restaurateurs, Reshma grew up spending many a summer holiday watching chefs cook and honing her talent under trained eyes. Her own family hails from Kerala, Hyderabad, Maharashtra and Gujarat and over the years, Reshma has collected recipes from relatives and friends. She believes that gastronomy can be made simple, and can cater to the requirements of modern life without losing authentic flavors.