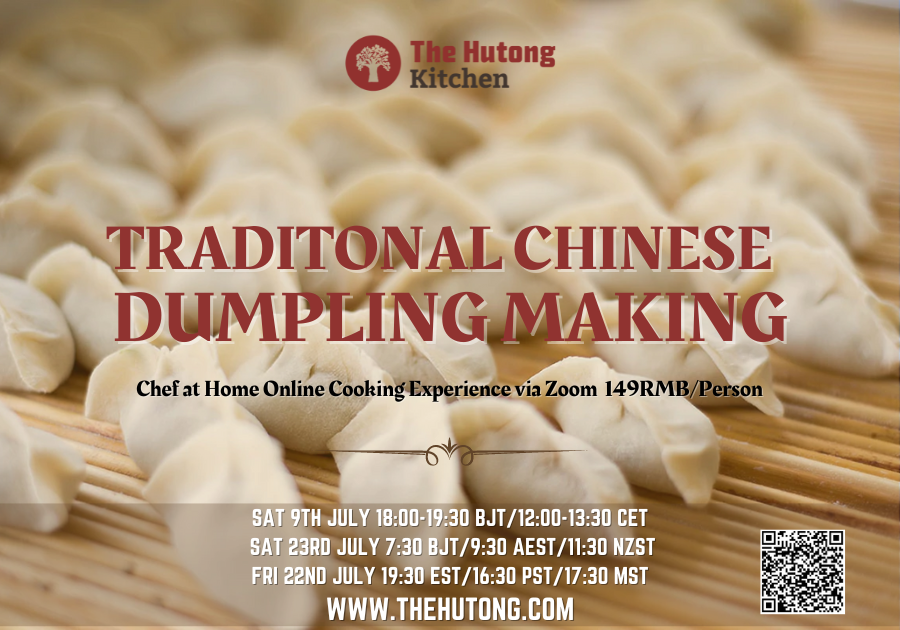 Chef at Home Online Cooking Experience: Hands-On Traditional Chinese Dumpling Making Class 
Since 2007, The Hutong has opened its doors to welcome countless guests, families, and friends, as well as companies from all over the world, to experience Chinese food culture. For the past 15 years, we have provided professional and fun culinary classes to share traditional and new cooking techniques. Cooking delicious dishes, we made new friends and had wonderful times together!
Here we are in 2022 and our doors are still open to welcome you. However, due to the temporary restrictions, we offer virtual meetings to bring Chinese cuisine to your kitchen through this online cooking series.
If you are hungry for authentic Chinese dumplings and would like to know how to make them from scratch, join us online from wherever you are, for this 1.5 hrs, hands-on cooking session (no prior experience needed.)
This class is available for booking publicly. Private bookings are available too.
Date & Time: 
Saturday 9th July : 18:00-19:30 BJT/12:00-13:30 CET

Saturday 23rd  July:  7:30-9:00 BJT/9:30-11:00 AEST/ 11:30-13:00 NZST
Friday 22nd July: 19:30-21:00 EST/16:30-18:00 PST/17:30-19:00 MST

How does it work:
– Please click here for our class schedule, the time is Beijing/China time
– Please sign up for the class
– Pre-payment is required once the booking is processed, WeChat pay or PayPal
– Recipes and Zoom Meeting ID will be sent prior to the event
– Get ingredients ready for the class
– Cook together with our expert chefs from making the dough, filling, rolling and folding, as well as various cooking techniques
– And the best part? Enjoy the meal with new friends!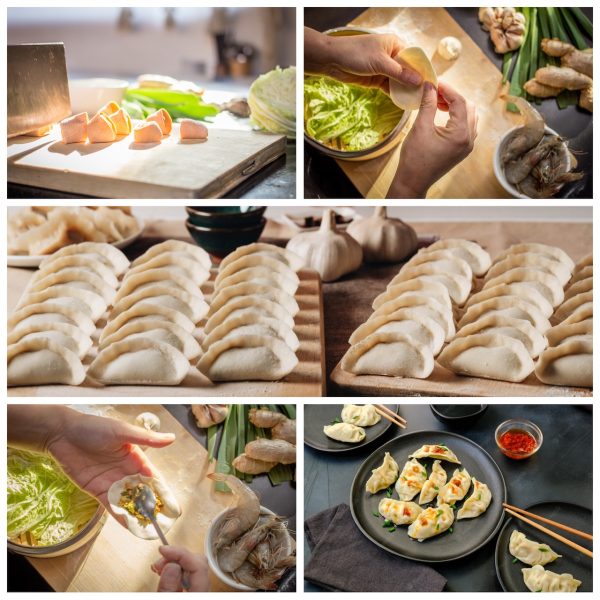 ---
For more information,  please contact us.
   Email: sophia@thehutong.com  Mobile & Wechat: 15901046127
We are looking forward to seeing you here soon.
---