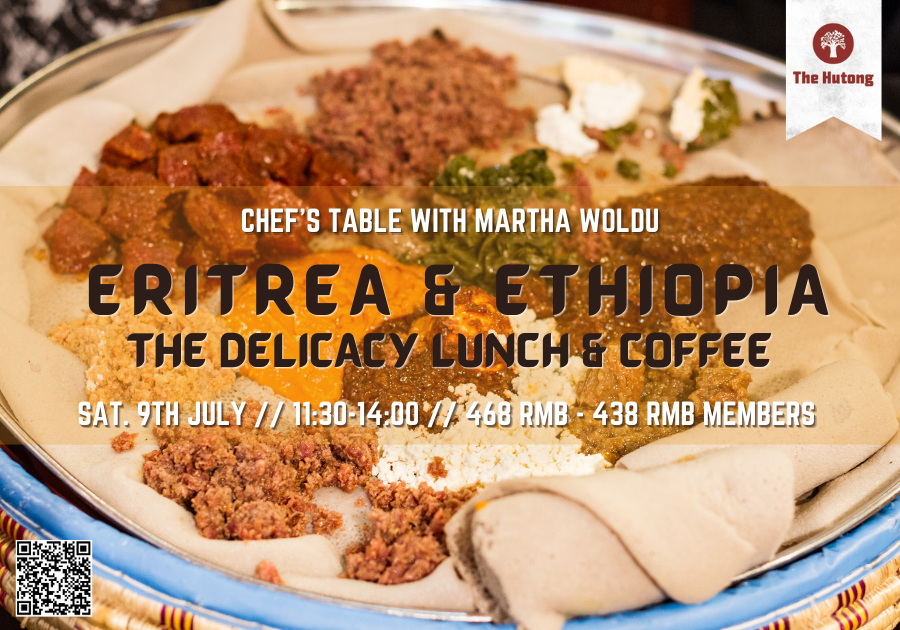 Chef's Table: the Delicacy Lunch & Coffee of Eritrea/Ethiopia with Martha Woldu
Date: Saturday, 9th July
Time: 11:30- 14:00
Cost: 468RMB, 438RMB for members including one drink and three cups of freshly made Ethiopian coffee
This summer, we invite you to experience authentic Eritrean and Ethiopian food & culture, with its unique coffee-making ceremony presented by artist and chef Martha.
The main traditional food in Eritrea and Ethiopia is beef or chicken stew served with injera flatbread made from Teff grain. A typical traditional Eritrean and Ethiopian dish consists of Injera accompanied by a spicy stew which frequently includes beef, goat, lamb, chicken, fish, vegetables and beans.  Eritreans and Ethiopians like their food spicy and hot.  Berbere (chili) is a mixture that consists of a variety of common and unusual herbs and spices accompanying almost all dishes.
Come and join us to enjoy this beautiful cultural experience at The Hutong.
Menu
Beef Red Beef Stew (Zighni)
Beef, Chilli (Berbere) Onions, Tomatoes, with Spice and Butter
Chicken Stew (Dor Wot)
Chicken, Onions and Berbere
Lentils
Lentils, Onions, Tomatoes, Pepperoni
Alicha Wot
Cabbage, Potatoes, Carrots, Onions
* All sauce is served with Rice and Injera
Salad
Beetroot salad
Green salad
Himbasha with Coffee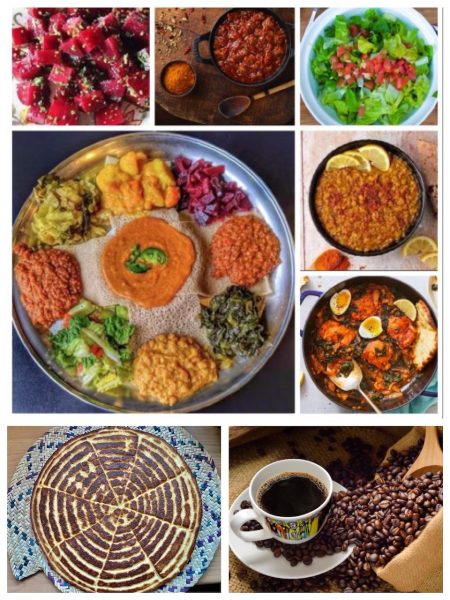 About the Chef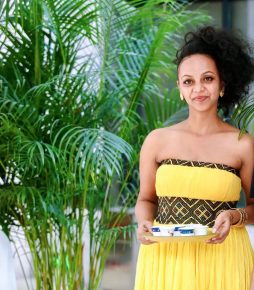 Martha Woldu
Daughter of the Eritrean Art legend Woldu Afewerki and the late Terhas Iyasu, also involved in the great world of art and having explored its various fields because both of her parents are artists, Martha touched her first brush and tried to paint at age 3. She came to China in 2004 to study western oil painting at China Central Academy of Fine Arts (CAFA).
Besides painting, Martha also has a passion for cooking as so many Eritrean girls learn how to cook their traditional food at an early age. Not only does she love to cook for her family, but she also loves sharing her authentic home flavours with new friends.
For more information,  please contact us.
   Email: info@thehutong.com  Mobile & Wechat: 15901046127
---