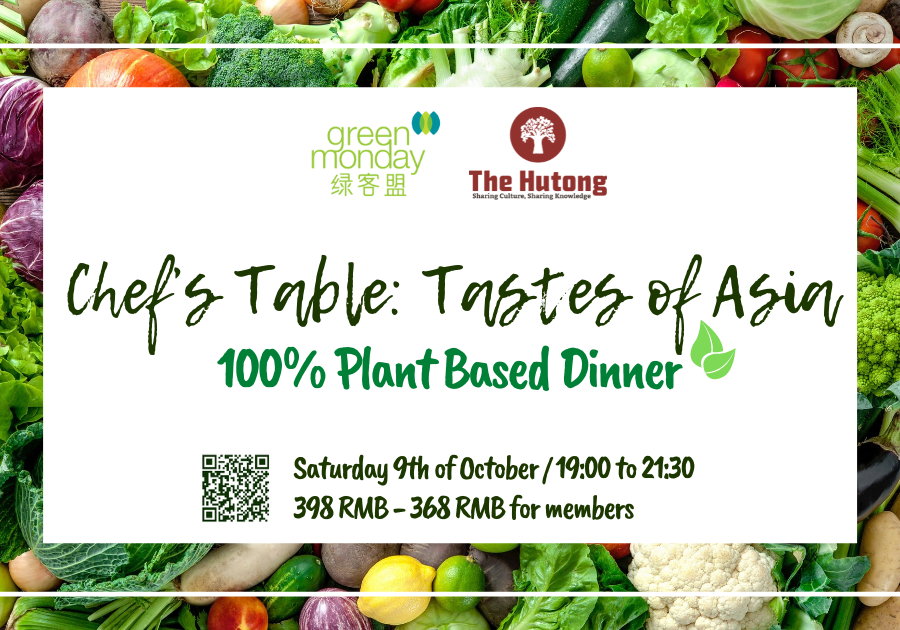 Delicacies for Delights Chef's Table: Tastes of Asia 100% Plant-Based Dinner
Date:  Saturday 9th, Oct.
Time: 19:00-21:30
Cost: 398 RMB, 368RMB for members  including two drinks
The Hutong has joined hands with Green Monday to introduce and prepare a scrumptious 100% Plant-Based Dinner for those who care about the environment and want to be healthy but still love delicious food.
We will take you on a culinary journey through China, Japan, Korea, India and Thailand with a variety of dishes prepared only with grains, vegetables and 'plant-based meat' ingredients.
Green Monday provides healthy vegan sustainable foods to combat climate change, food insecurity, and animal cruelty.
Menu
Pan-Fried Traditional Chinese Dumplings
Sichuan Mapo Tofu with
Japanese Musubi
Thai Tom Yum Gong Gai Soup
Korean BBQ "Beef"
Indian Jalfrezi "Chicken" Curry
Indonesian Gado Gado Salad
Fruit Mixed with Yoghurt
Special Thanks to our Sponsors: HopeRice & JOOMA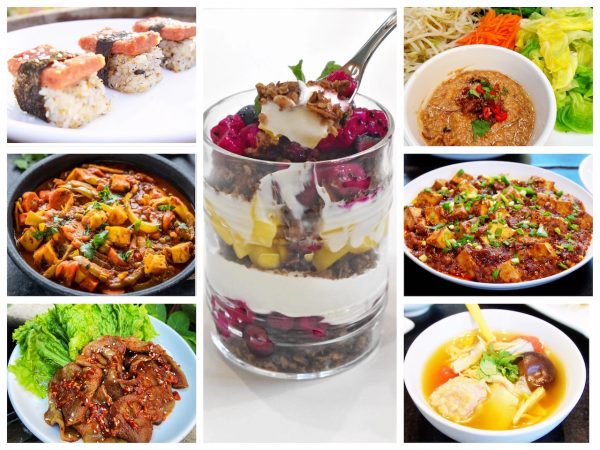 About Green Monday
Green Monday is a social venture group that endeavours to construct a multi-faceted global ecosystem of future food that combats climate change, food insecurity, public health crisis, planetary devastation, and animal suffering.
Under Green Monday are OmniFoods – a food-tech company that innovates industry-leading plant-based products, and Green Common – a plant-based retail platform and concept store to create a revolutionary food and lifestyle experience.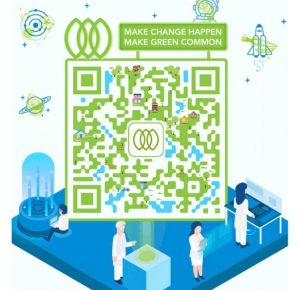 About HopeRice
HopeRice is one of the earliest and leading brands for healthy, ready-to-eat rice. HopeRice gathers natural, premium-quality rice with germ from best-known rice fields across China, and process them with advanced technology to maintain their nutrients, texture and fragrance.
Starting from a simple and healthy bowl of rice, we hope to create a harmonious bond between people and nature through good food.
Good rice is HopeRice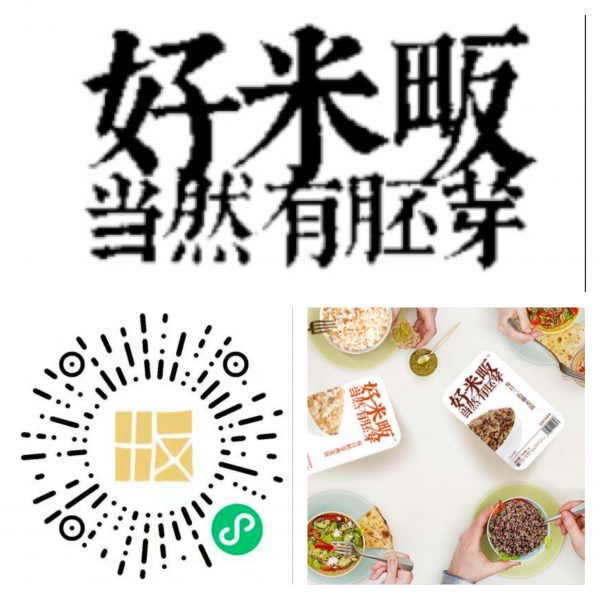 About JOOMA
JOOMA is a market leader in plant-based yogurt. A brand with strong German roots, it provides Chinese consumers with pure plant-based, natural and eco-friendly products. It sources top-quality whole almonds from the USA and active lactobacteria from France to make six different flavours of almond yogurt (original, blueberry, mango-passion fruit, cherry, rose and raspberry).