Dear home master chefs!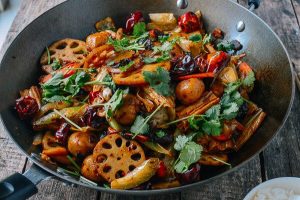 We're already in the third week of our Quarantine cook-off where participants were invited to cook weekly recipes and show off their culinary talents. For last week's Malaxiangguo麻辣香锅 we got 18 mouth-watering submissions.
After the deadline for Week 2 on Sunday, April 4 The Hutong Kitchen's Master chefs came together to judge for the top 3 dishes. We also invited Evon Chua, a Business development manager from LostPlate and Andy from Andy's Craft Sausage to join the judging panel. The dishes were judged based on plating, photography, and deliciousness (as much as we could perceive the taste from the photos) and creativity. Extra points were also awarded to the entries with the most likes and interactions on social media.
It was a very tight race but before we announce the winners let's first recap the prizes from our local sponsors:
–      First Prize: Cheers-1 Bottle of Riesling Wine, Naked Nuts Butter-1 Large Jar Taster Kit, Jing-A Brewpub -200RMB Voucher (Xingfucun) 
–      Second Prize: Cheers-1 Bottle of Riesling Wine Bulk House-Organic Cotton Reusable Mesh Bag Set The Hutong Signature Apron
–      Third Prize: Liuba Draws -One Desk Calendar The Hutong Sichuan Recipe Cards
And now our winners: *DRUM ROLL*
3rd Place Winner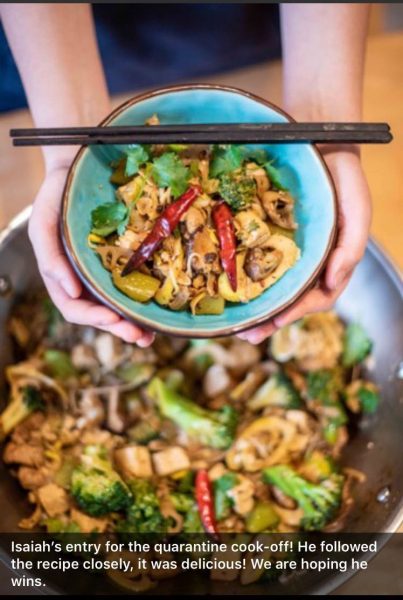 TheHutong Kitchen Chef Yao: "I like the idea of presenting the dish with hands holding the bowl. One hearty meal."
2nd Place Winner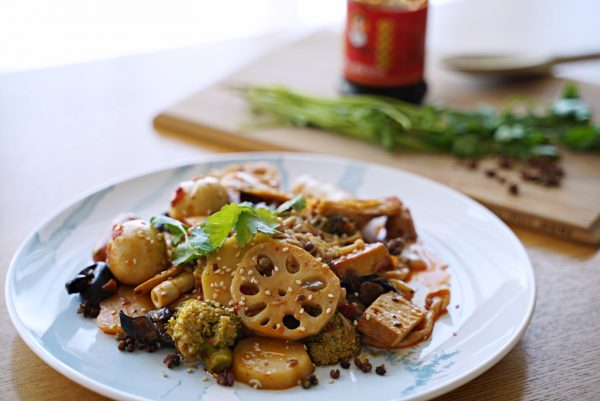 Lost Plate's Evon Chua: "Nice photography with the main dish in focus at the front and some ingredients at the back. Plating is clean and neat."
1st Place Winner: Connie Chan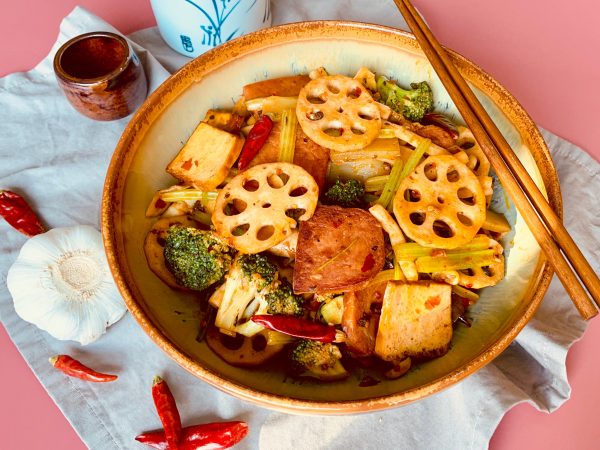 From Connie Chan: "Like many families, I'm stocking up my pantry with some canned food during the confinement. SPAM is easy to get and tasty, it is the perfect replacement when sometimes we don't have fresh meat in hand."
Andy's Craft Sausages: "This dish "has a nice level of doneness and not overloaded with things that you can't eat. Seems to be cooked just right."
Congratulations to all of our winners. We were truly blown away by the submissions we got and the amount of effort and love that went into creating all these dishes.
Honorable Mentions
In addition to our top 3 dishes, here are 7 other finalist dishes that left us in awe. We'd like to acknowledge these home cooks who also submitted culinary masterpieces.
Home cook: Maria Mileva
Dish name: Nanfei meets Malaxiangguo🇿🇦
Inspiration: "It's safe to say that I'm an amateur chef. When I'm not in the kitchen exploring new recipes, you can find me watching cooking documentaries/shows. And so, as a new expat in China this was the perfect opportunity to explore Chinese cuisine and ingredients that are unheard of back in South Africa."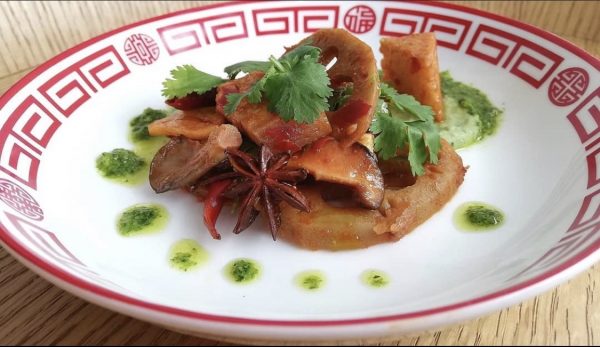 Here are some other amazing submissions:


Sponsors
We are also very thankful to all our local sponsors who've donated various prizes to support the cookoff.

Andy's Craft Sausage: Contact them on WeChat [andy706588] for ordering hot food from their 3 Little Pigs restaurant or frozen sausages from Andy's craft sausages.
Lost Plate: For a food adventure with food tours that take you off the beaten path to where the local eats visit www.lostplate.com
A big thank you to everyone who joined the cook-off last week. We are looking forward to your entries for this week's Xinjiang Big Plate Chicken/Tofu/Mushrooms recipe.  Knives at the ready!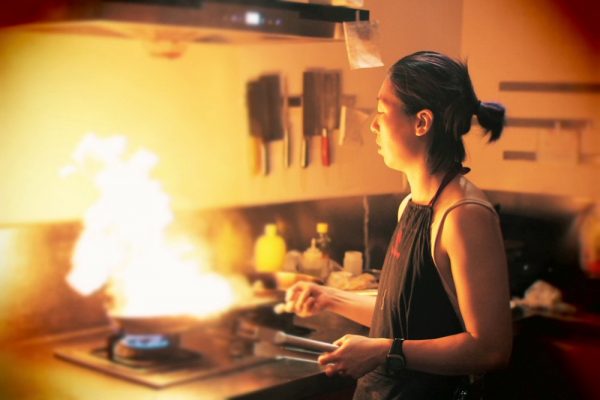 Let the cook-off continue!!  
---
For more information,  please contact us.
   Email: info@thehutong.com  Mobile & Wechat: 15901046127
We look forward to seeing your delicious entries
---