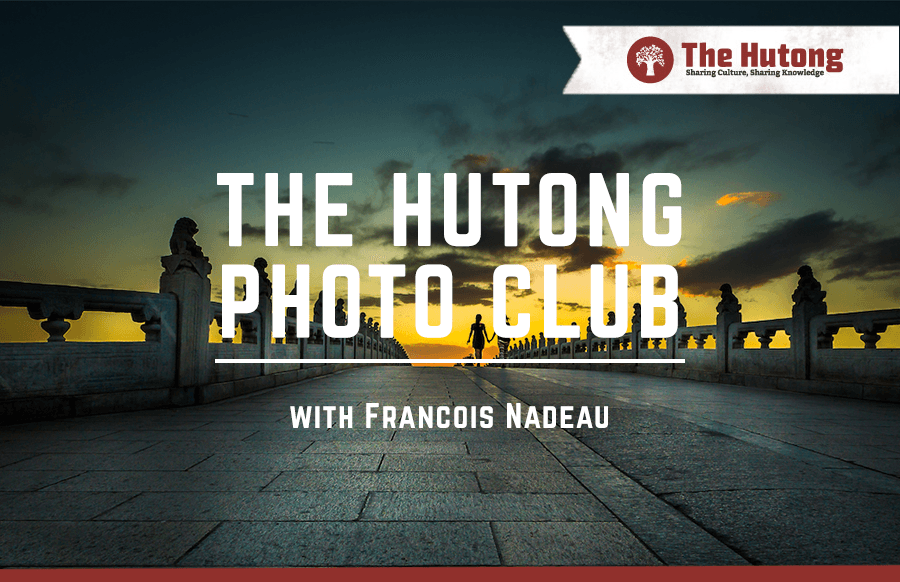 Come and join us twice a month for The Hutong Photo Club with François Nadeau
Date: Wednesday, December 12th
Time: 7:00pm – 8:30pm
Cost: 120 RMB, 100RMB for members
What is the Hutong Photo club?
At each meeting there will be a period of Q&A for any subject related to photography. If the answer needs development, it can be the subject of a future discussion that we can focus on.
We will also analyze pictures and make constructive comments so that we can all improve, organize other photography activities, talk techniques, exhibit our own photography and possibly go to outside exhibitions, and sometimes have guest photographers come and talk about their own work. Please join us for fun and photography!
What to bring:
Our first meeting we will discuss what subjects we would like to cover, along with a short presentation about composition and how to improve your own photography. Please bring a USB with some of your pictures to share, discuss and provide some feedback. There will also be a Q&A about photography, so please come armed with your own questions as well!