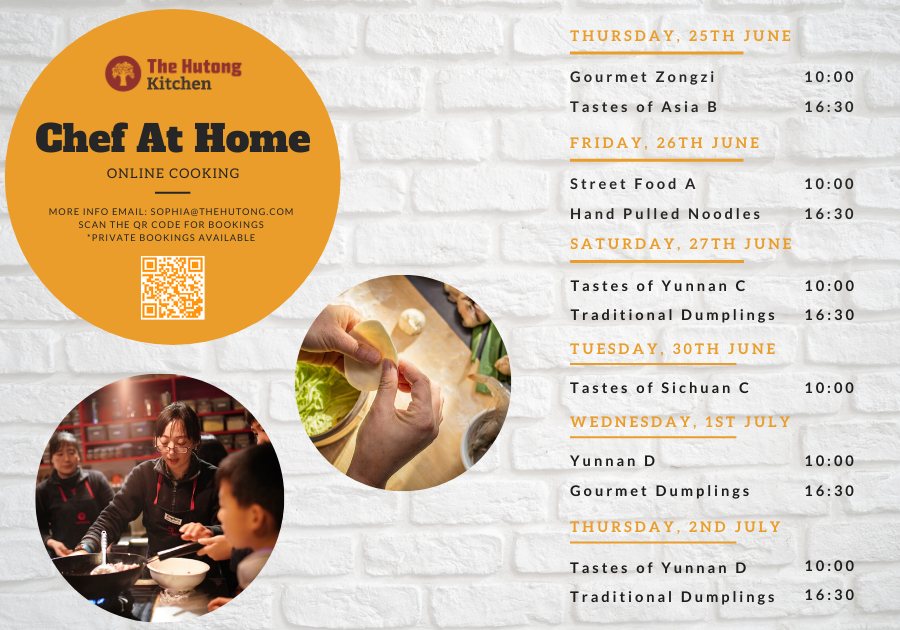 The Hutong Kitchen's Chef at Home Series
Since 2008, The Hutong has opened its doors to welcome guests, family and friends as well as companies from all over the world to come and experience Chinese food culture and knowledge. For the last twelve years, we have provided a home away from home, where our guests learned new cooking techniques and new recipes, cooked delicious food, met people, made new friends … we've always had a wonderful time together!
The Hutong Kitchen's Chef at Home series brings the best of our culinary workshops and expertise right to your home. Follow along with our chefs as they prepare dishes from all around China. Have a question? No problem! Each lesson is live and our chefs are always ready to answer.
It's like being at our courtyard except you get to learn in the comfort of your own kitchen. Same great chefs. Same great courses. Join us with friends and family for a 2.5-hour hands-on online cooking experience to learn how to prepare two dishes.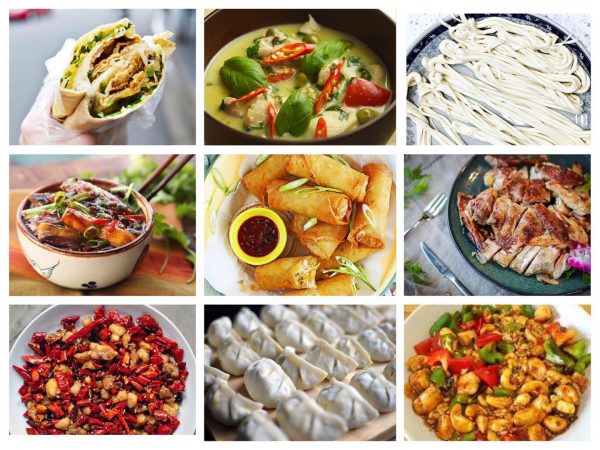 How does it work:
–           Click here for our class schedule, the time is Beijing time.
–           Sign up the class
–           Pre-payment is required once the booking is processed, Wechat pay or Paypal
–           Recipes and Zoom Meeting ID will be sent
–           Get ingredients ready for the class
–           Cook together with our chefs
–           Enjoy the meal
Cost: 220RMB/person, 170RMB for members including shopping list and tips, recipe and instructor
Private bookings are also available to book and Spanish translation is available for classes.
---
For more information,  please contact us.
   Email: sophia@thehutong.com  Mobile & Wechat: 15901046127
We are looking forward to seeing you here soon.
---