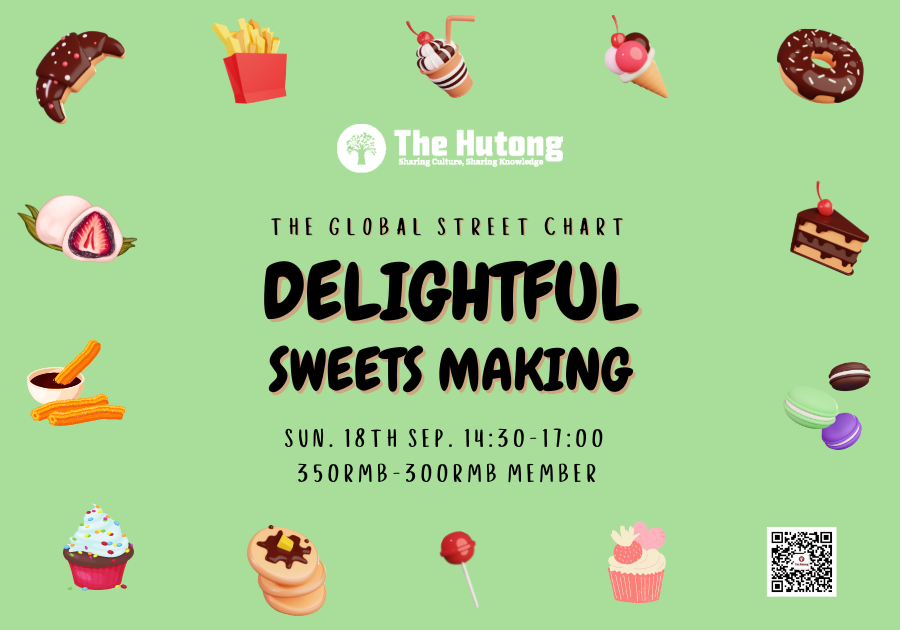 the Global Street Cart: Delightful Sweets Making
Date: Sunday, 18th Sep.
Time: 14:30-17:00
Cost: 350RMB, 300RMB for members
To be introduced to a new style of cuisines is often by what's around us. Whether it is a large group circling around a small shop, a street cart outside, or a social event, street food encourages us to try new things. In this course, we will take a look at popular sweet desserts from Japan, Mexico, and America.
In this class you will learn how to make:
Mexican Churros
American Pumpkin Bread with Cream Cheese
Japanese Matcha Mochi in 3 styles: Red Bean, Strawberries (Fruit in Season) and Ice Cream


For our other classes and events happening at
 The Hutong:  http://www.thehutong.com/events