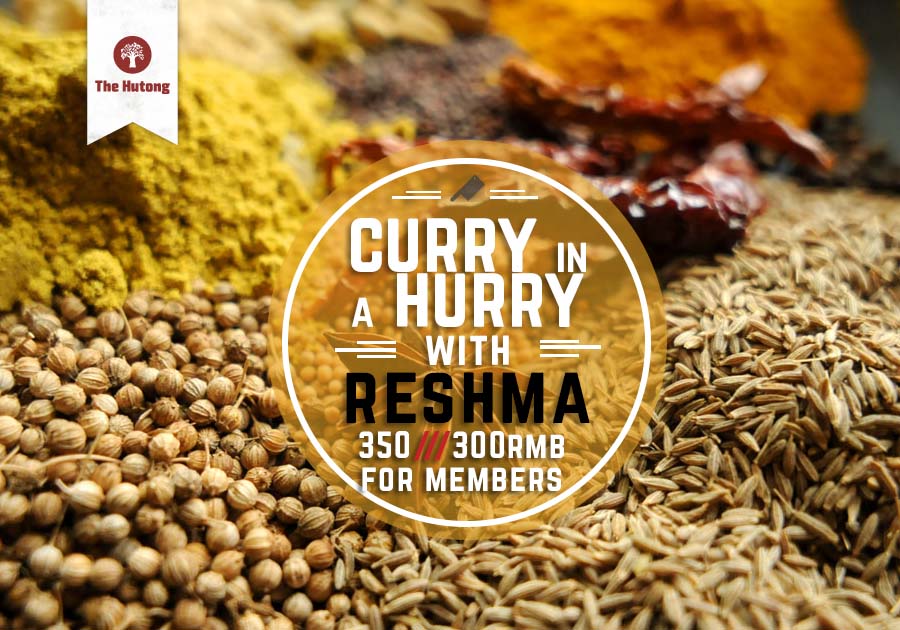 Tastes of India – Three Curry In Hurry
Date:
Tuesday, December 10th
Time:
7:00pm – 9:30pm
Cost:
350 RMB, 300 RMB for
members
---
An exhausting day at work, you come home and suddenly you are craving…
Broken-up , dumped, miserable and suddenly you are craving…
Dinner time for family, hungry screaming kids, you need a quick fix and suddenly you are craving…
A weekend movie marathon night with girlfriends and suddenly you are craving…
Craving… for the strong  Indian flavours — a whiff of cardamom, the sizzle of cumin, a dash of turmeric, the lingering aroma of crushed curry leaves… Oh… you want curry… and right now!
Your mind is already ravenously wolfing down your soul food so you reach for the phone to order in from the local joint… yet, you don't give in. This time you know you are worth much more. So you head to the kitchen to rustle up your own Indian curry.
But can you do this on your own!  Hours of stirring and simmering to satisfy that urge… maybe it's quicker to simply dial in.  Or is it?
Chef Reshma Khan is on a mission to lure you into cooking a curry in 30 minutes.
Join us for "Three Curry in a Hurry ".
Maximum flavour in minimal time.  Spice up your social life by learning how to think out of the box rather than eat from it. So turn down the take-away and turn up the heat to become a curry master as Reshma Khan shares her secrets of spices. Sweet, mild and fiery hot curries ladled on a bed of steaming rice. You'll be whispering spicy nothings… till the next craving.
---
Menu

CHICKEN CURRY IN A CILANTRO YOGHURT SAUCE
COCONUT SHRIMP CURRY
MASALA EGG CURRY

---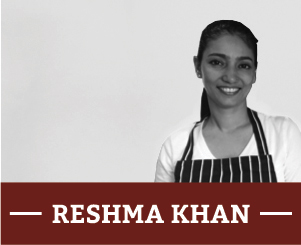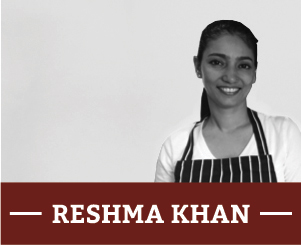 Hailing from a family of restaurateurs, Reshma grew up spending many a summer holiday watching chefs cook and honing her talent under trained eyes. Her own family hails from Kerala, Hyderabad, Maharashtra and Gujarat and over the years, Reshma has collected recipes from relatives and friends. She believes that gastronomy can be made simple, and can cater to the requirements of modern life without losing authentic flavors.
---
~~ Follow Us on Wechat ~~