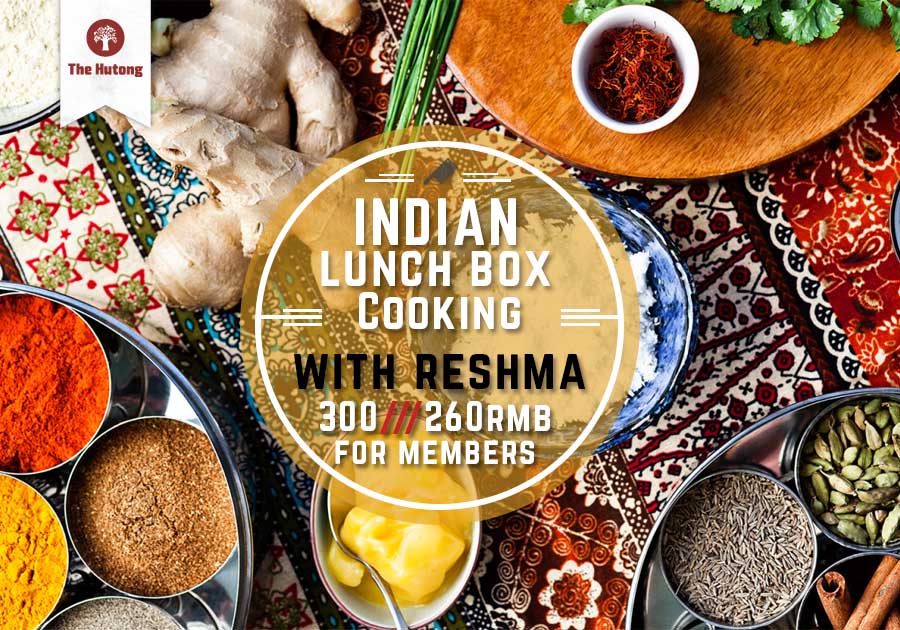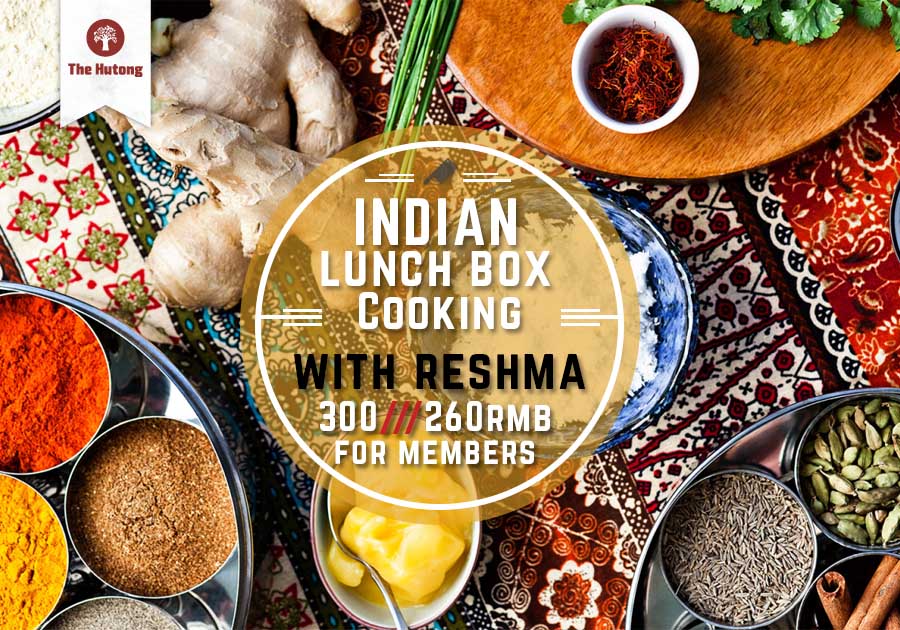 Tastes of India – An Indian Lunch Box
Date: Wednesday, October 23rd
Time: 7:00pm – 9:30pm
Cost: 300 RMB, 260 RMB for members
A typical Indian Lunch box or "dabba" is a multi-tiered steel contraption with boxes stacked on  top of each other. Whether tied to the back of a motorbike, hanging on the handlebars of a bicycle, or simply carried by hand, the tiffin box has a ubiquitous presence in India.
Opening a dabba is a ritual filled with anticipation of what has been sent for lunch. The mystery gradually unravels as each box is opened and the array of food looks enticingly at you, instantly transporting you home, sharing your meal with your family.
In Mumbai, these lunch boxes reach people in their offices through the 'dabbawalas', a 5000 strong delivery service that reaches lunch boxes laden with fresh home cooked food to around 200,000 hungry customers all over Mumbai with an error rate of just one mistake in six million deliveries!
Join Chef Reshma Khan as she puts together a typical Indian lunch box with a vegetable dish, a meat curry, pickle etc.  Then pack yourself a dabba, put on a jaunty Gandhi cap and enjoy an Indian picnic or carry an Indian lunch box to work and watch your colleagues drool as the spicy aromas fill the air!
MENU
Green Moong Dal Flavoured with Cumin and Ginger
Aloo Matar – Peas & Potato Curry
Chicken Saagwala – Spinach Chicken

---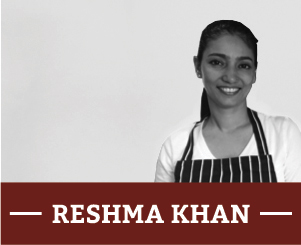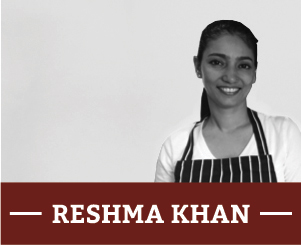 Hailing from a family of restaurateurs, Reshma grew up spending many a summer holiday watching chefs cook and honing her talent under trained eyes. Her own family hails from Kerala, Hyderabad, Maharashtra and Gujarat and over the years, Reshma has collected recipes from relatives and friends. She believes that gastronomy can be made simple, and can cater to the requirements of modern life without losing authentic flavors.
---
~~ Follow Us on Wechat ~~