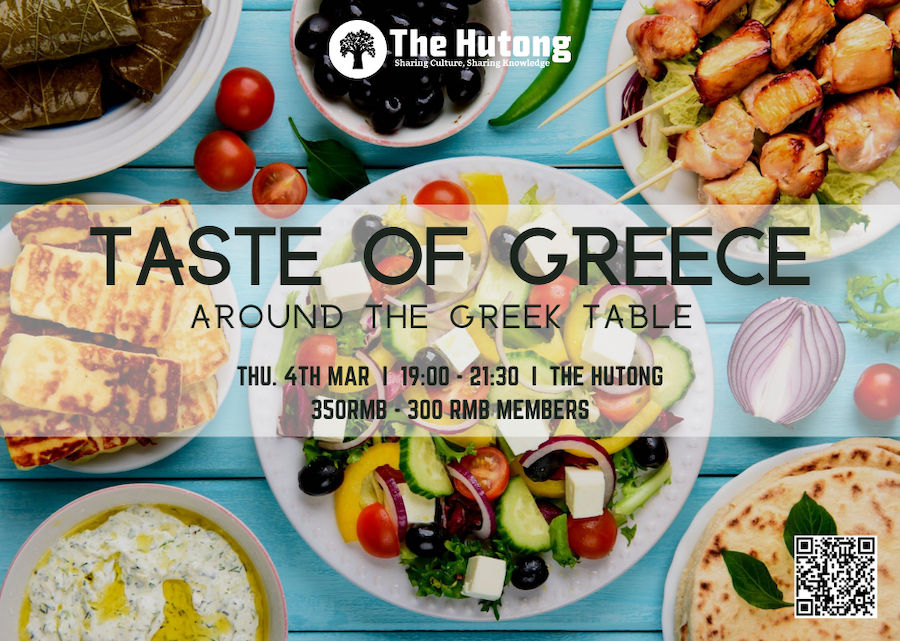 Tastes of Greece – Around the Table

Date: Thu. 4th Mar.
Time: 19:00-21:30
Cost: 350 RMB, 300 RMB for members
Come and celebrate the rich and varied flavours of Greek homestyle cooking with Chef Marissa. Greek cuisine is not just adding feta cheese to a salad or cinnamon syrup to walnut desserts. Greek cooking is rich and deep in flavour with thousands of years of history behind some of the recipes.
Ranging from fresh appetizers and rustic meat dishes to fresh vegetable sautées and sauces, these Greek recipes will be full of flavour and stories galore.
Come and learn the secrets of making a simple green yet flavorful salad with a dressing that packs a herby punch, wrapping a homemade stuffed grape leaf, a savoury succulent chicken skewer, and a roasted potato dish that is both comforting and satisfying.
You can take these culinary techniques to the next level and give many of your own recipes a Mediterranean twist!
Menu
Herb Salad
Vegetarian Dolmathes (Stuffed Grape Leaves with Vegetables)
Chicken Skewers
Greek Roasted Potatoes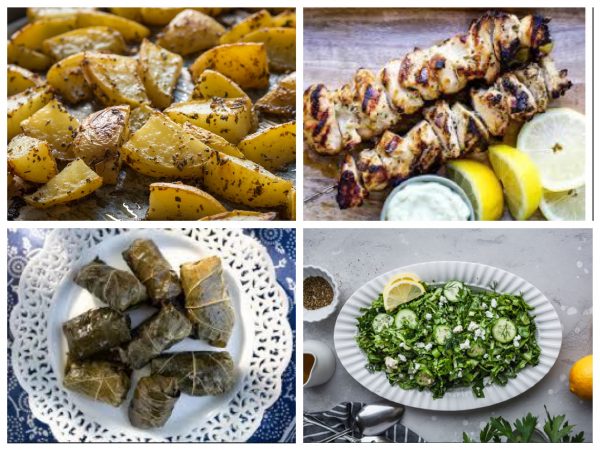 For more information,  please contact us.
   Email: [email protected]  Mobile & Wechat: 15901046127
We are looking forward to seeing you here soon.
---