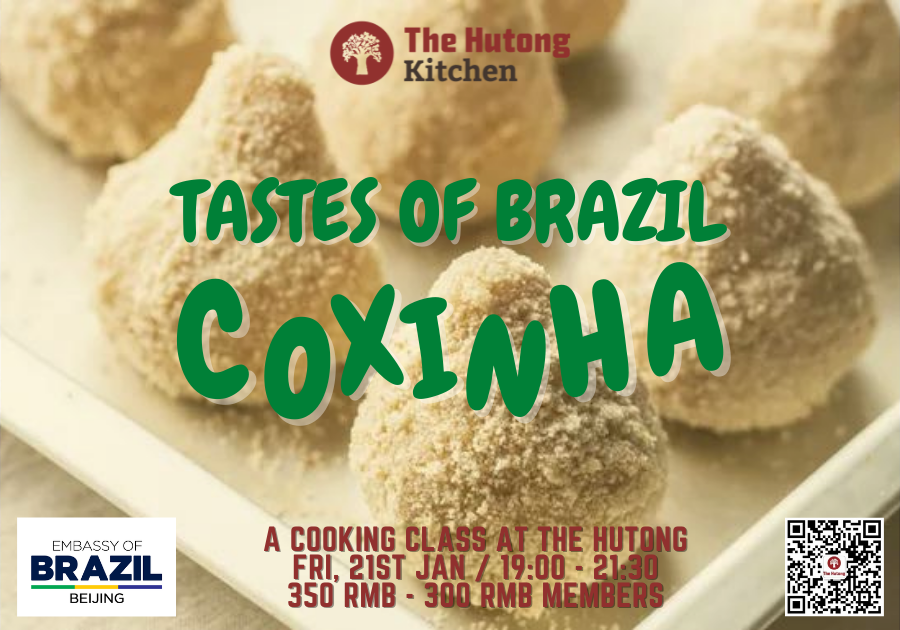 Tastes of Brazil – Coxinha Making Class
Date: Friday  21st, Jan.
Time: 19:00-21:30
Cost: 350RMB, 300RMB for Members
The most delicious food in a country is not always found in its finest restaurants. Tasting local street food is definitely one of the most important experiences when you are travelling in one country. That is perhaps what street food is all about – satisfying your appetite with contentment in a convenient and affordable way while opening the door that leads to the country's cuisine, history and culture.
Together with the Embassy of Brazil and chef Paula, we will host a fully hands-on cooking experience of the famous street food, coxinhas, in our courtyard.
Coxinha is undisputedly one of the most classic snacks in Brazil. Minced chicken meat is mixed with cheese, sometimes onions, parsley, tomatoes, etc., and wrapped in dough and bread crumbs, before being deep-fried in the pan until it takes on a unique drumstick shape and incomparable savoury taste. Coxinha is widely adored by the public and is often served with ketchup or chilli sauce.
Come and join us for this fun delicious class that makes chicken-filled coxinha no longer a leisure food to have with crossing borders.
Menu:
Coxinha Dough
Chicken Filling with Vegetables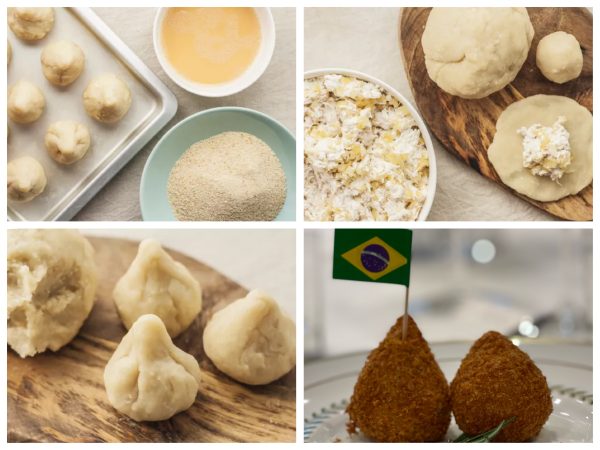 For our other classes and events happening at
 The Hutong:  http://www.thehutong.com/events