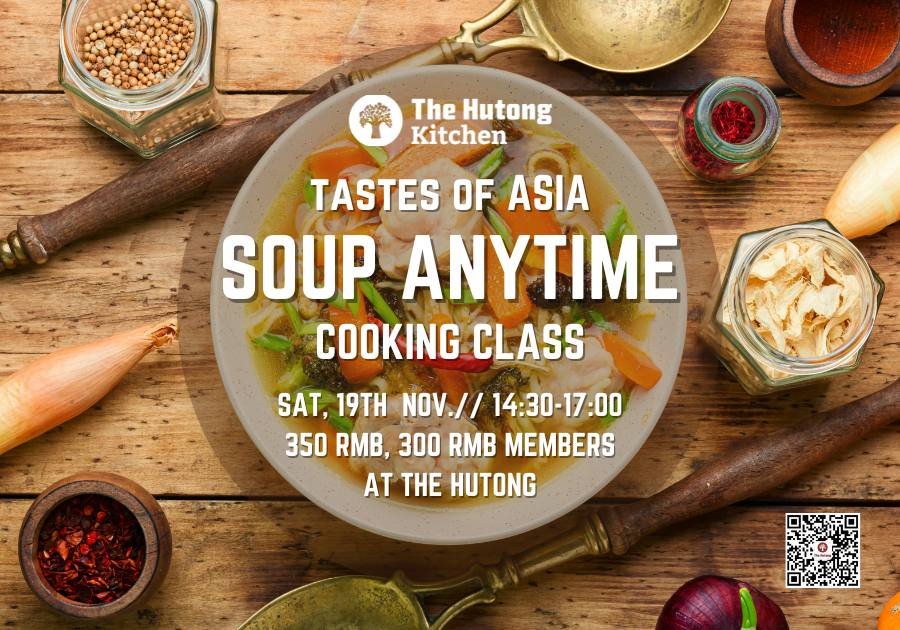 Tastes of Asia: Soup Anytime
Date: Saturday, 19th Nov.
Time: 14:30-17:00
In one class as vast as the world's largest and most populous continent, experience how to prepare and create delicious dishes from across Asia. From the spiced, rich curries and crispy naans of Pakistan, all the way to the melting pot that is Malaysia – a cuisine built on the combination of Indonesian,  Chinese, Indian, and Thai flavours.
Our Tastes of Asia class will travel through Sri Lanka and Southeast Asia, before traveling up and over Korea and Japan. Learn how to make a variety of diverse soups in this chilled Beijing, and how their recipes are influenced by heritage, history, and culture.
Menu: 
Chinese Hot and Sour Soup
Thai Tom Yum Soup
Korean Kimchi Soup
---
For more information,  please contact us.
   Email: sophia@thehutong.com  Mobile & Wechat: 15901046127
We are looking forward to seeing you here soon.
---