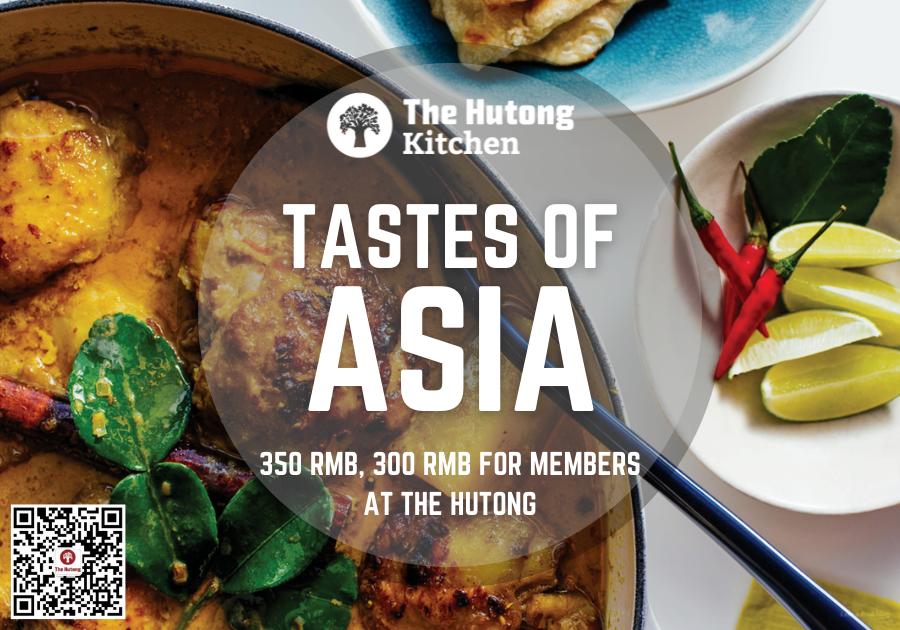 Tastes of Asia A 
Date: Saturday, 3rd  Sep.
Time: 10:30-13:00
Cost: 350RMB, 300RMB for Members
In this class, we will experience how to prepare delicious dishes from across Asia. From the spiced, rich curries and crispy naans of Pakistan, all the way to the melting pot that is Malaysia – Pan-Asian cuisine is built on the combination of Indonesian, Portuguese, Chinese, Indian and Thai flavours.
Our Tastes of Asia class will travel through Sri Lanka and Southeast Asia, and then up to Korea and Japan.
You'll learn how to make a variety of Asian dishes and discover how their recipes were influenced by heritage, history and culture.
Menu: 
Sri Lankan Okra in Coconut Curry
Malaysian Pineapple Salad
Korean Traditional Sesame Steak (Bulgogi)