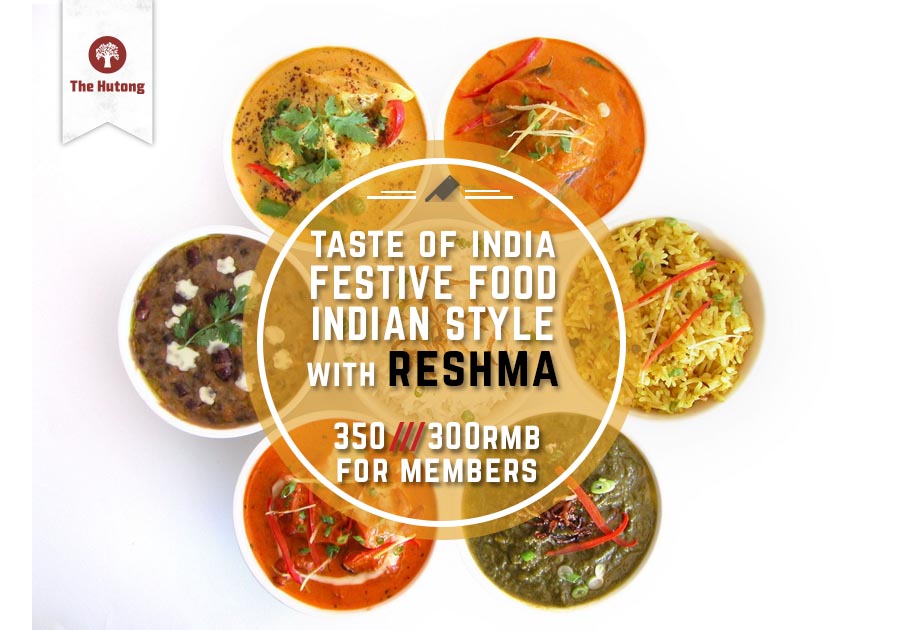 Tastes of India  – Festive Food

Date: Tuesday, November 26th
Time: 7:00pm – 9:30pm
Cost: 350 RMB, 300 RMB for members
A festival's photograph taken anywhere in the world will always show happy people dressed in beautiful clothes surrounded by flowers, twinkling lights and of course a table groaning with delicious food. Indian festivals in particular sparkle like jewels in the world festival photo album because of their association with elaborate rituals, pomp and finery. Nothing excites the senses and brings alive a festive atmosphere more than the aroma of special food lovingly cooked to feed the multitude of friends and family who stream into your home to celebrate these joyous occasions.
The Indian festival table is a kaleidoscope of aromas, colours and textures. It draws you in with a mouthwatering variety you will love and want to share. This year mark your calendar for a festive celebration with an indian meal and learn recipes that will surprise and impress your guests!
Menu
---
---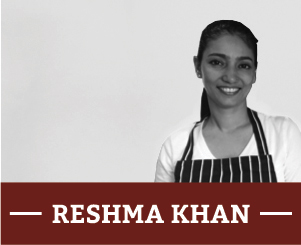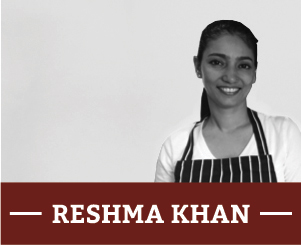 Hailing from a family of restaurateurs, Reshma grew up spending many a summer holiday watching chefs cook and honing her talent under trained eyes. Her own family hails from Kerala, Hyderabad, Maharashtra and Gujarat and over the years, Reshma has collected recipes from relatives and friends. She believes that gastronomy can be made simple, and can cater to the requirements of modern life without losing authentic flavors.
---
For our other classes and events happening at The Hutong:  http://www.thehutong.com/events
~~ Follow Us on Wechat ~~