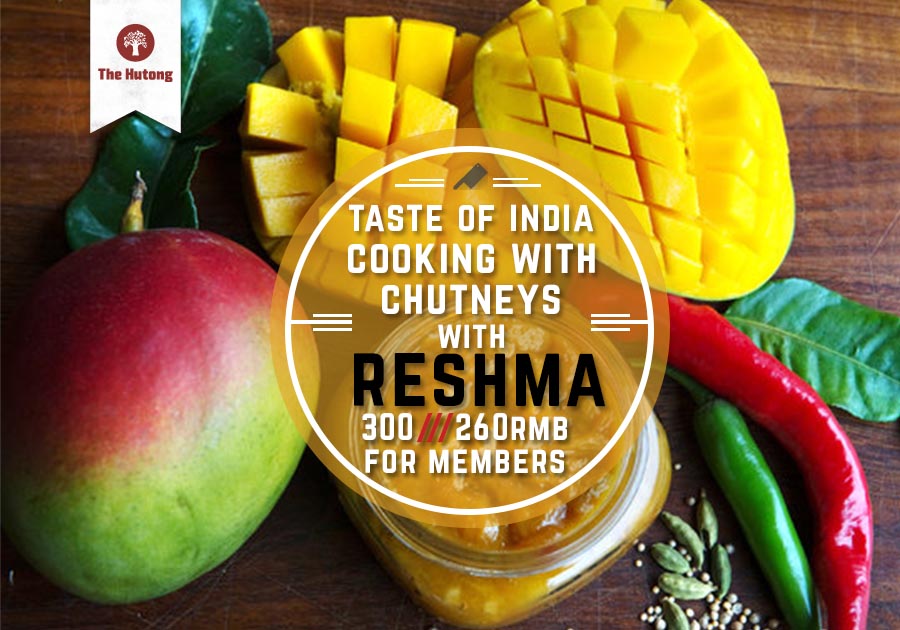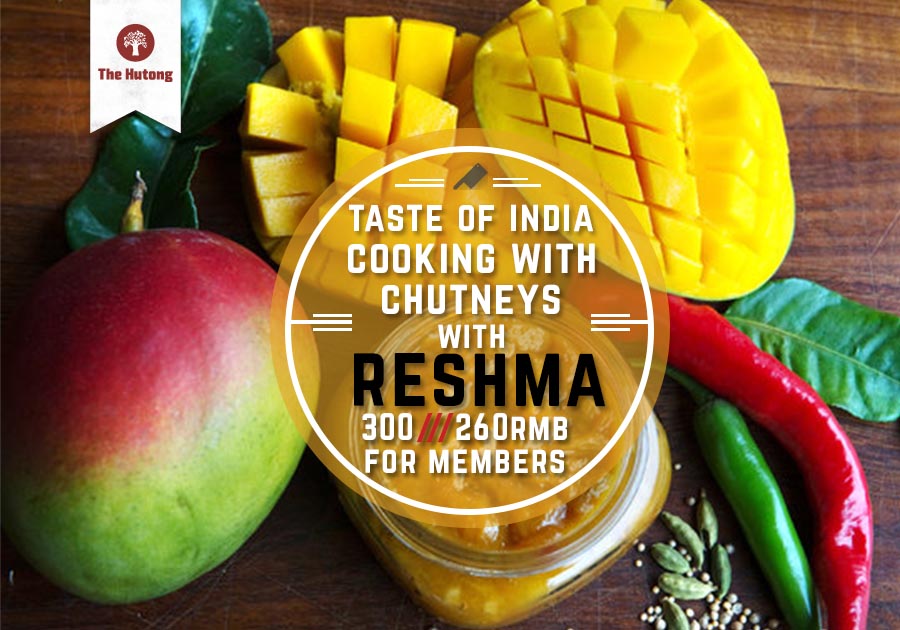 TICKLING YOUR SENSES – COOKING WITH CHUTNEY
Date: Wednesday, July 18th
Time: 10:30am – 1:00pm
Cost: 300 RMB, 260 RMB for members
One red rose in a bouquet of white, a dark night with just one flame of light
On a brown rock lounges a yellow butterfly, a grey suit with a blue polka dotted tie.
All you need is a little something to change the ordinary to the extraordinary. If you had to hand over an award for transforming a simple dish into something exotic or even playful, Chutneys would win hands down. Chutneys allow you to experiment with your food. As a dip, an unusual chutney is the perfect conversation starter. As an accompaniment to a curry it adds a twist to your meal. And if your sandwich lunch is looking dolefully at you, add a chutney and watch it jump out of your plate and do a sizzling dance number.
Chef Reshma Khan's range of chutneys is well-known for its unique blend of fruits and exotic spices that delight and surprise at every turn. In this class, she shares with you the alchemy of a good chutney. Explore combinations that tickle your senses and let you experiment with your culinary choices.
MENU
BOMBAY SANDWICH WITH CORIANDER –CILANTRO CHUTNEY
MANGO CHUTNEY QUESADILLAS
CREAM CHEESE AND SPICED FRUIT CHUTNEY BRUSCHETTA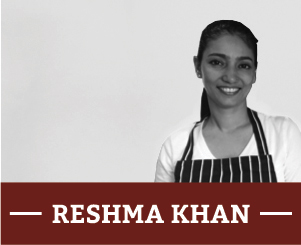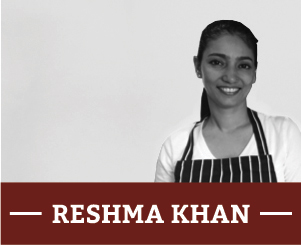 Hailing from a family of restaurateurs, Reshma grew up spending many a summer holiday watching chefs cook and honing her talent under trained eyes. Her own family hails from Kerala, Hyderabad, Maharashtra and Gujarat and over the years, Reshma has collected recipes from relatives and friends. She believes that gastronomy can be made simple, and can cater to the requirements of modern life without losing authentic flavors.