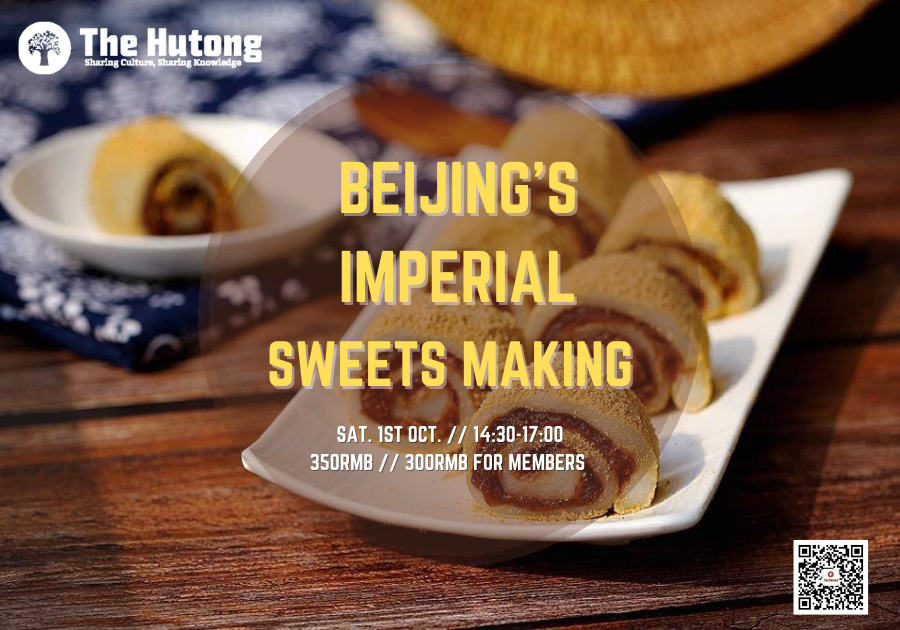 Lao Beijing Imperial Sweets Making Class
Date: Saturday, 1st Oct.
Time: 14:30-17:00
Cost: 350 RMB, 300 RMB for members
Beijing's food culture is incredibly rich and diverse, and surprisingly, its desserts are no exception. You might be surprised to hear that China – let alone Beijing – has flavourful, unique sweet treats on offer. And yes, while you won't see a cheesecake, chocolate truffle, or lemon tart on a traditional dessert menu, you will find a host of other treats. From sweet hawthorn sticks to sticky rice cakes, from "donkey" rolls to mung bean cakes, Beijing's imperial treats are delicious and varied. 
You'll learn how to make Beijing's finest desserts while you'll discover the stories and traditions behind each one.
Menu
Sticky Rice Roll with Red Bean Paste (the Famous Donkey Roll)
Stuffed Rice Cake (Ai Wo Wo)
Baked Sesame and Brown Sugar Pancake (Tang Huo Shao)