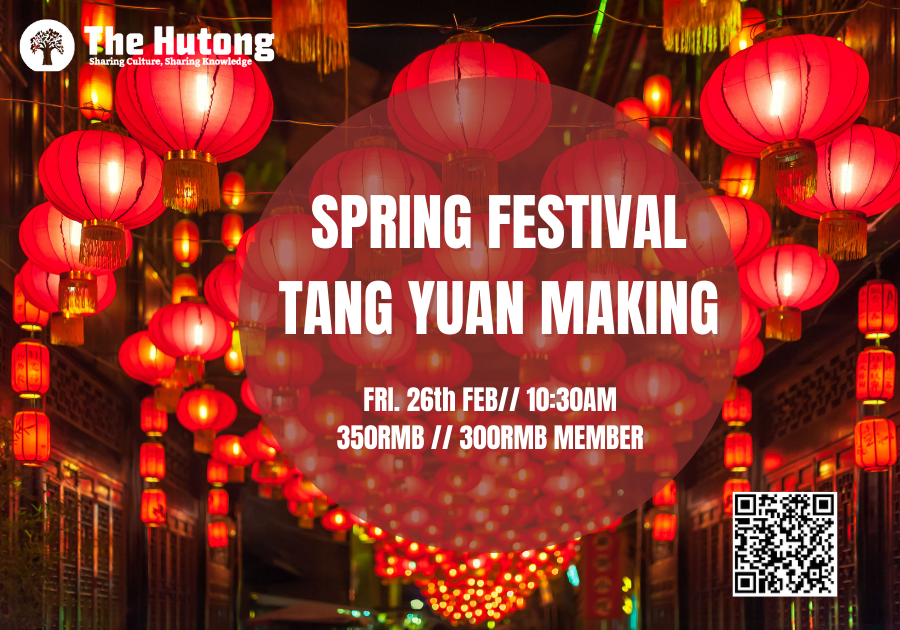 Spring Festival Tangyuan Making 
Date: Fri. 26th, Feb.
Time: 10:30- 13:00
Cost: 350 RMB, 300 RMB for members
Tangyuan – originally named yuanxiao during the Ming Dynasty and still known as yuanxiao in northern China – are the sweet-filled sticky rice dumplings enjoyed during the Spring Festival.
Their round shape symbolizes unification and evokes the roundness of the full moon.
In this class, you'll learn how to make traditional fillings (black sesame, date, and red bean) and a chewy, sticky dough from scratch.