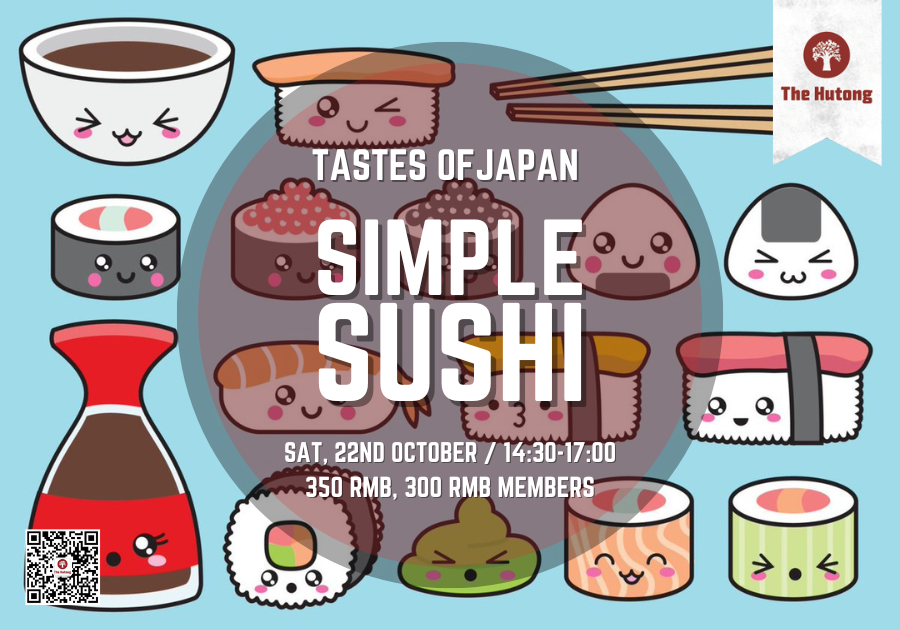 Tastes of Japan – Simple Sushi Fix 
Date: Saturday, 22nd Oct.
Time: 14:30- 17:00
Cost: 350RMB, 300RMB for members
Simple in form but complex and refined in taste, sushi is the prize of Japanese cuisine. It is an elegant, artful blend of seafood and rice and is Japan's most internationally acclaimed dish, with creative variations found all over the world. In this class, we will learn how to make sushi rolls that are simple and easy to prepare.
Menu: 
Spicy Salmon Roll
Mushroom & Avocado Roll
Shrimp Tempura Roll


For our other classes and events happening at
 The Hutong:  http://www.thehutong.com/events