This five-day trip explores some of the hidden treasures of Qinghai Province and offers an in-depth encounter with Tibetan geography and culture.  
Day 1: Xining (7,545 feet / 2,300 meters above sea level). We will arrive in the evening, rest and acclimate to the higher altitude.  
Day 2: We will drive to the mountains and view the migration routes of Tibetan nomads with their herds of yaks traversing the high mountain passes.  We will stop at a small remote Tibetan Buddhist monastery with its colorful prayer flags and take in the views of the surrounding rugged ridges.  We will hike past majestic red cliffs, set up a base camp at the foot of a 14,000 foot (4,267 meters)  mountain peak and sleep under the stars away from it all.
Day 3: We will take you into the heart of Kanbula National Park amidst stunning red rock monuments and deep sandstone formations.  We will sleep in a Tibetan Homestay  and experience the fullness of Tibetan hospitality over a cup of warm Tibetan tea and authentic Tibetan food.
Day 4: We will awake in our cozy homestay, eat breakfast, then go to explore LongWu Monastery in the bustling Tibetan town of Rebkong. Along the way at a busy Tibetan market we'll sample some freshly made yak yoghurt and take in the scent of burning juniper offerings. LongWu Monastery is influential and extensive, with its labyrinth of alleys and monastery halls, each offering its own secrets:  Tibetan monks debating philosophy in a courtyard or lighting yak butter candles as offerings, silent, tall golden Buddha statues, and the intricate Tibetan paintings called Thangkas.  This area is famous across all of the Tibetan Plateau for producing some of Buddhism's most revered and talented art work. We will get to see the artists up close working on their valued pieces, and spend our last night in a clean, comfortable hotel in Rebkong.
Day 5: We will depart for Xining in the morning and enjoy a final group lunch before departing, taking with us great memories and many unique stories. 
Our Red Cliffs & Tibetan Monasteries Journey will run from Friday, July 21st to Tuesday, July 25th. To reserve your space, contact morgan[at]thehutong[dot]com.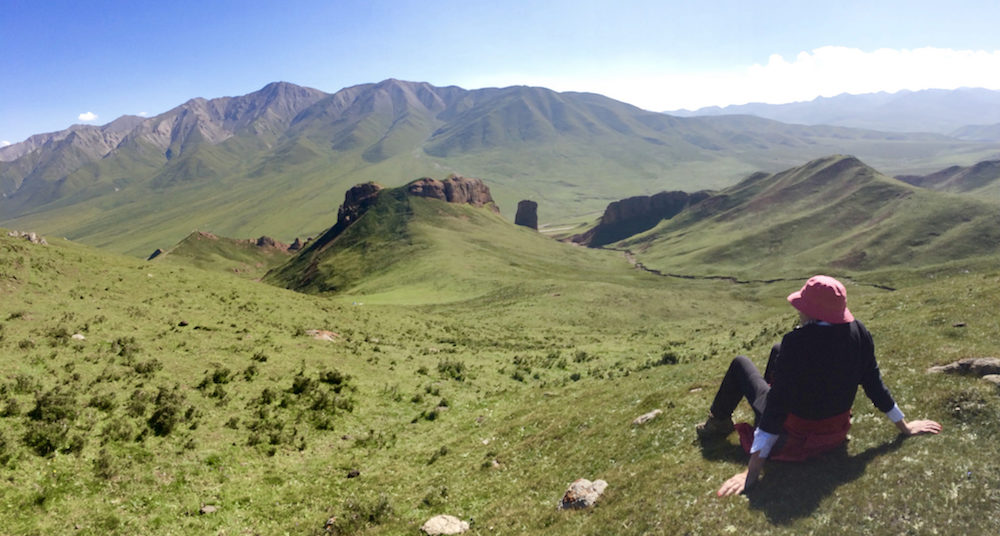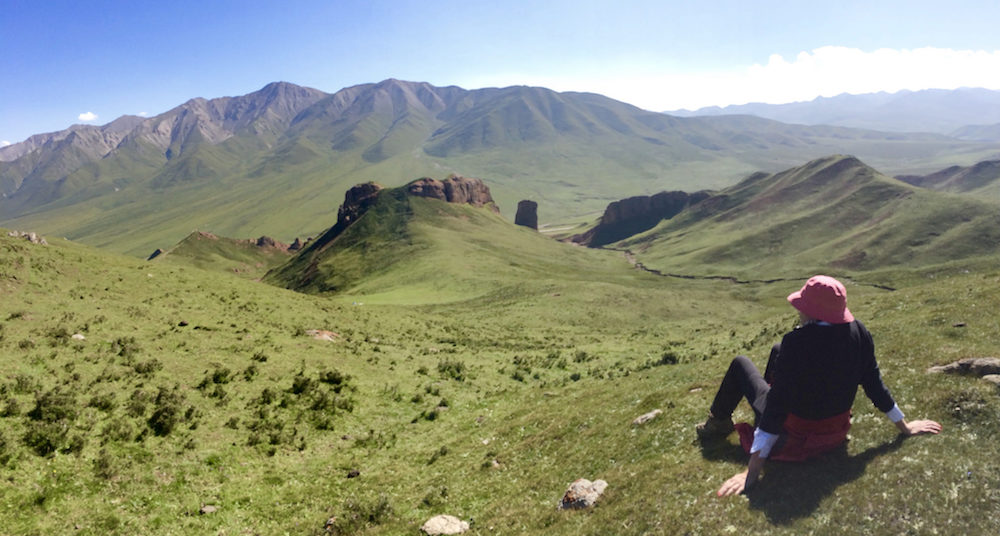 Price:
5900 RMB includes accommodation (based on double occupancy, single supplement available for most locations), meals, ground transportation, all activities, and wide open skies over windswept plains! Excludes airfare.
Start Date:
Friday, July 21st
Arrival Point:
This journey begins in Xining. Participants should plan their travel to arrive in Xining by the evening of July 21st. The Hutong will help to arrange a group flight option.
Return Date:
Tuesday, July 25th
Departure/Return Point:
This journey ends in Xining. Participants should plan their travel to return home from Xining on the afternoon or evening of July 25th.
Ben Cubbage 
Ben Cubbage is from the US. He has lived on the Tibetan Plateau in Qinghai Province since 2010. Ben has a Bachelor's degree in Environmental Science and has spent considerable time teaching organic agriculture and sustainable development in Ghana and Liberia. He has extensive trekking experience having completed the 2,650 mile (4,240 kilometer) Pacific Crest Trail from Mexico to Canada.  The Pacific Crest Trail involved 6 months of trekking: 20 miles a day through 700 miles of desert, over the tallest point in the 48 United States in the Sierra Nevada, across rainforests, and through the states of California, Oregon, and Washington. Ben has thru-hiked the 2,150 mile (3,440 kilometer) Appalachian Trail along the east coast of the US. He has also traveled and trekked extensively in Tibet and Nepal and has guided trips to the base camp of Mt. Everest. Ben is a certified Wilderness First Responder. He speaks Chinese and serves as a lead guide on The Hutong's professionally guided tours. His goals are: to keep all participants healthy, to share with clients some of his compelling stories about living on the Tibetan Plateau, and to explain the fascinating history and culture of the Tibetan people.