5 Days in Qingdao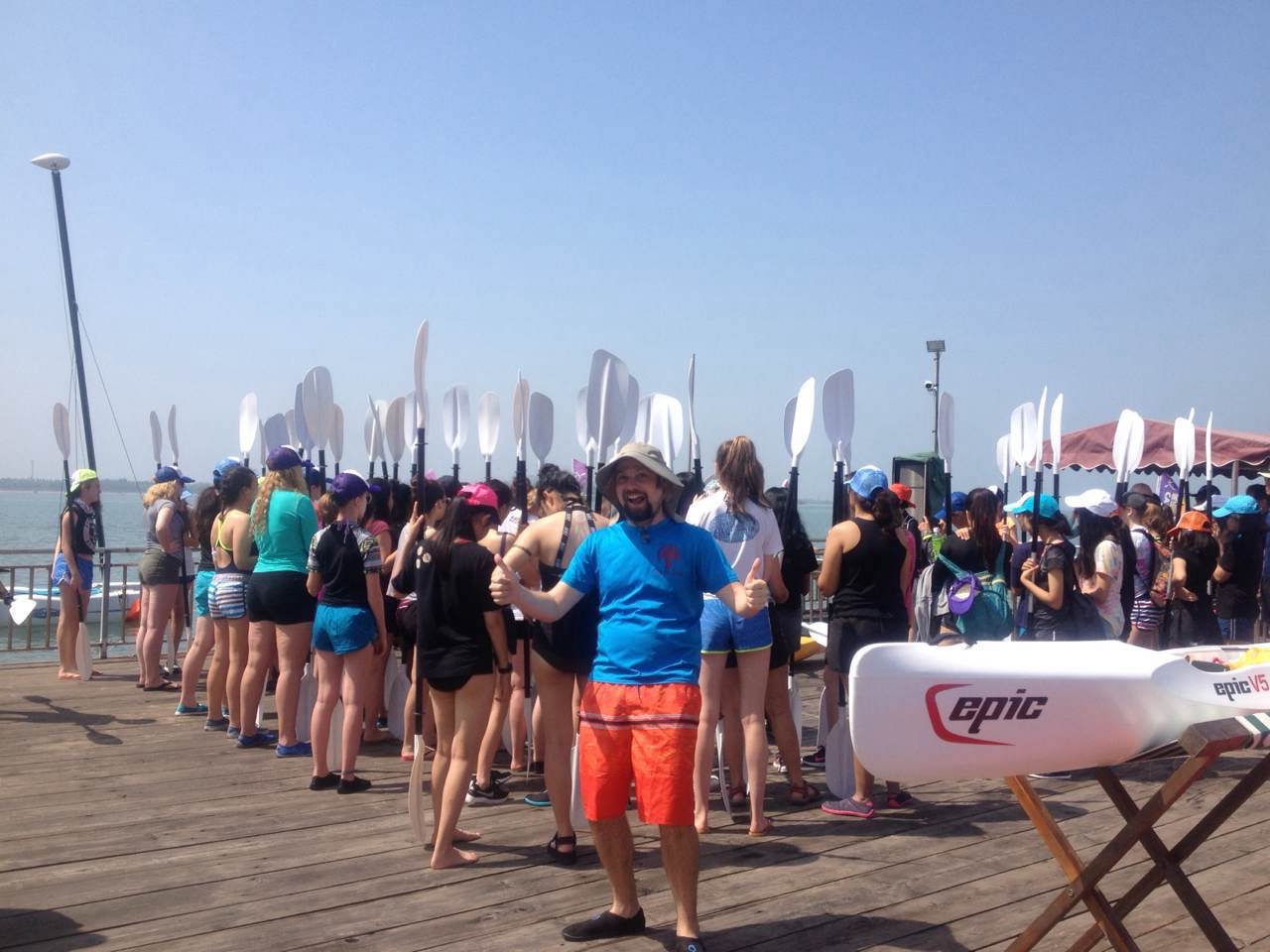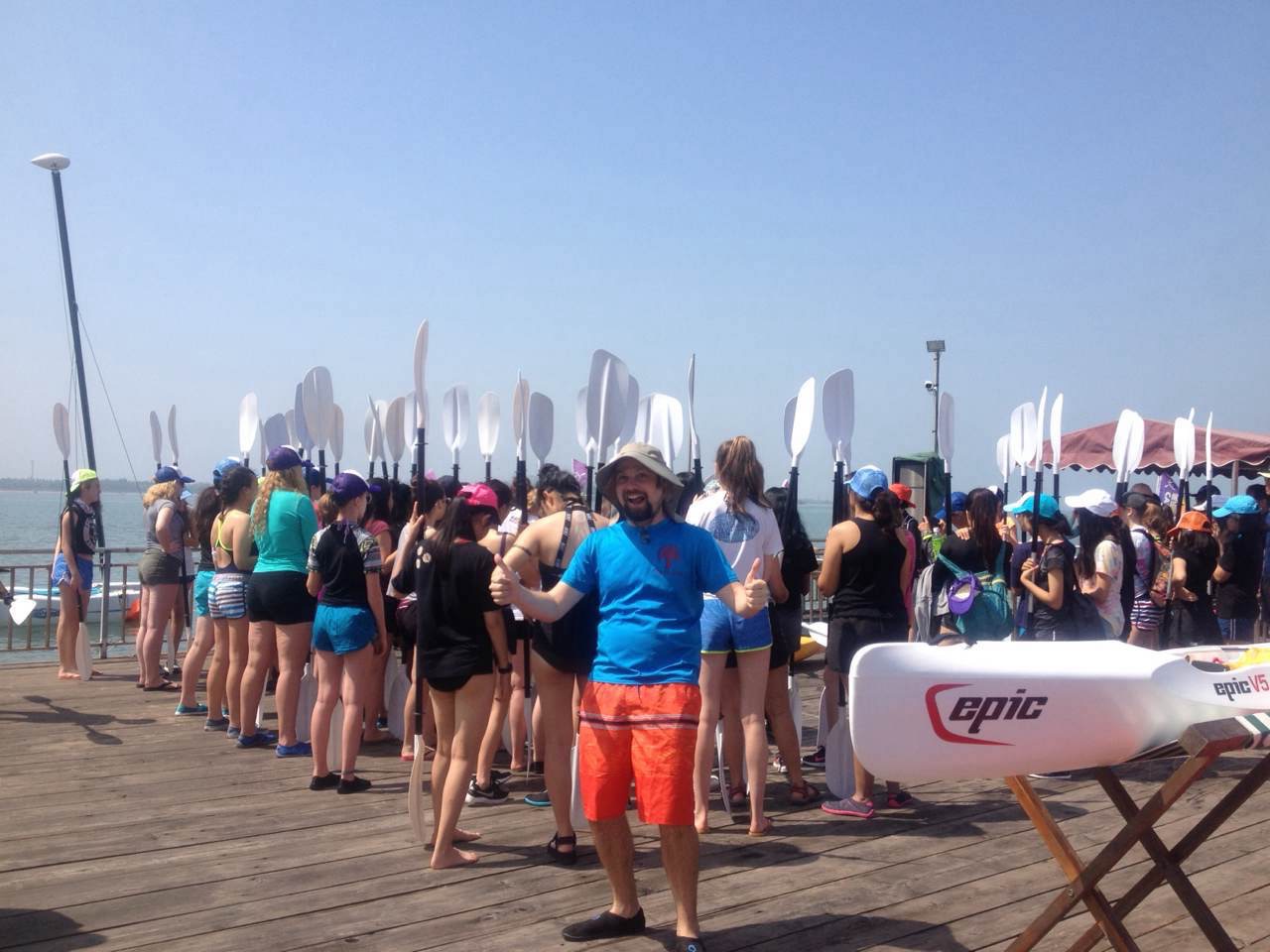 Qingdao, a coastal city in eastern Shandong province, is well known for its unique colonial history tied to the legacy of its German occupation. Qingdao offers beautiful beaches, hilly parks with panoramic views and a relaxed pace of life that cannot be found in other Chinese cities. Qingdao came back into the limelight with the sailing events of the 2008 Olympics. While we love Qingdao for its fresh sea air and outdoor adventures, the city's winding cobbled streets and historic German architecture are equally captivating and imbued with history. 
In June 2017 we took 83 high school students on The Hutong's first ever Qingdao program. A year in the making, the theme of the week was "seeking challenge", and it saw students pushing their boundaries through outdoor activities on land and sea, while exploring Qingdao's rich cultural heritage.
We've compiled a list of our program's favourite activities and spots in Qingdao that could also appeal to travellers, backpackers, and families alike: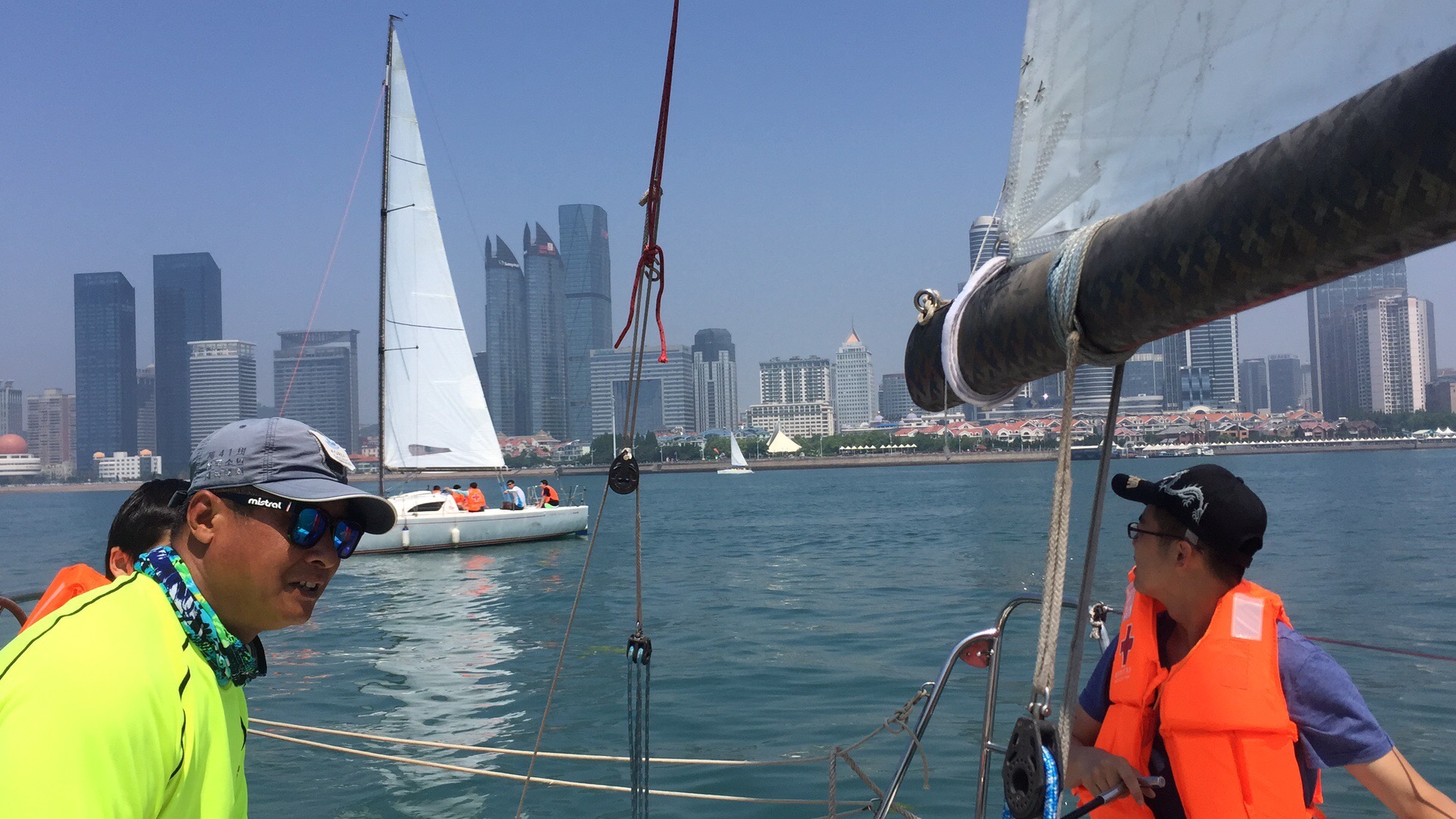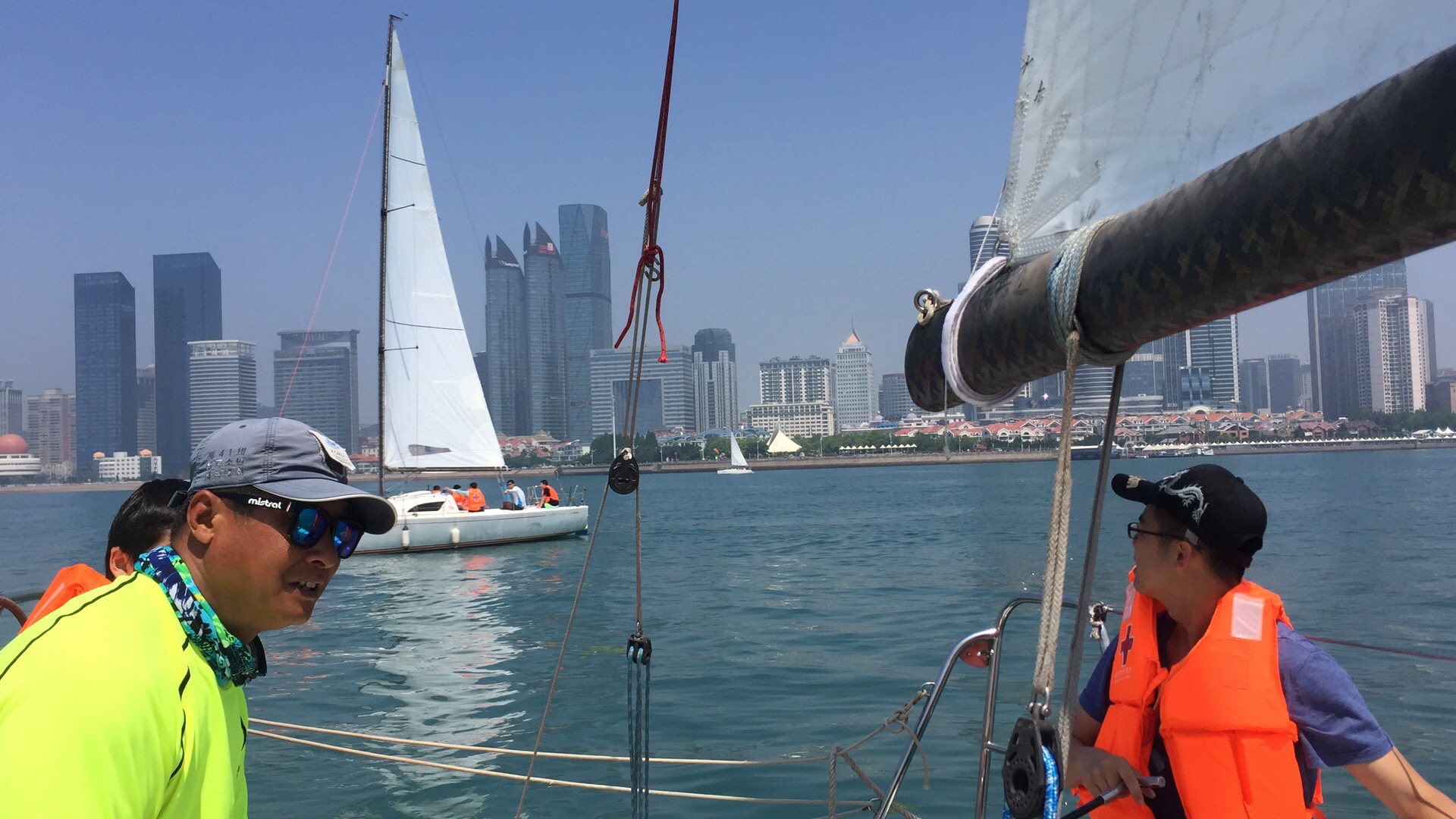 Qingdao Olympic Sailing Centre
Built for the 2008 Olympics and Paralympic competitions, Qingdao's Sailing Centre is modern and well-maintained with excellent facilities. Here, we rented 10-seater sailboats and gave students a crash course on sailing out in the nearby harbour, spent time both balancing and racing on stand-up paddle boards, and explored the nearby Olympic Sailing Museum with a drawing activity – and remote control sailboats! 

Qingdao Old Town 
Easily one of the most charming districts in the city, Qingdao's Old Town enchanted us with its German architecture, red-roofed villas, and hills with tree-lined winding streets. Our favorite spots (which we integrated into a fun, interactive scavenger hunt for students) include: 
Signal Hill (5 – 10 RMB ticket fee): A quick 20-minute hike brings you to sweeping views of the city and bay. Check out the nautical flag alphabet on the hilltop!
Qingdao Art Museum (Free): This art deco building rests on some truly lovely grounds bursting with flowers and drooping trees, and rotates exhibitions regularly. There is also an adjacent exhibition space, built in a more traditional Chinese style.
Rickshaw Boy/Camel Xiangzi Museum (Lao She's Former Residence) (Free): Acclaimed Chinese novelist Lao She resided briefly in Qingdao over 70 years ago, during which time he wrote his famous work "Camel Xiangzi" (also known as Rickshaw Boy). This small, interesting museum commemorates the author's life and works. 
Christian Church (10 RMB): This lovely old church, completed in 1910 by German architect Curt Rothkegel, features a working bell tower, worth a

peek on the hour.

It is the surviving

twin of a church that was built in Germany – and subsequently destroyed during WWII. 
St. Michael's Cathedral (Free): Constructed in 1932, Qingdao's Catholic Church,

that frequently features in all manner of wedding pictures, towers over a large public square.

The church is only open to visitors on weekends.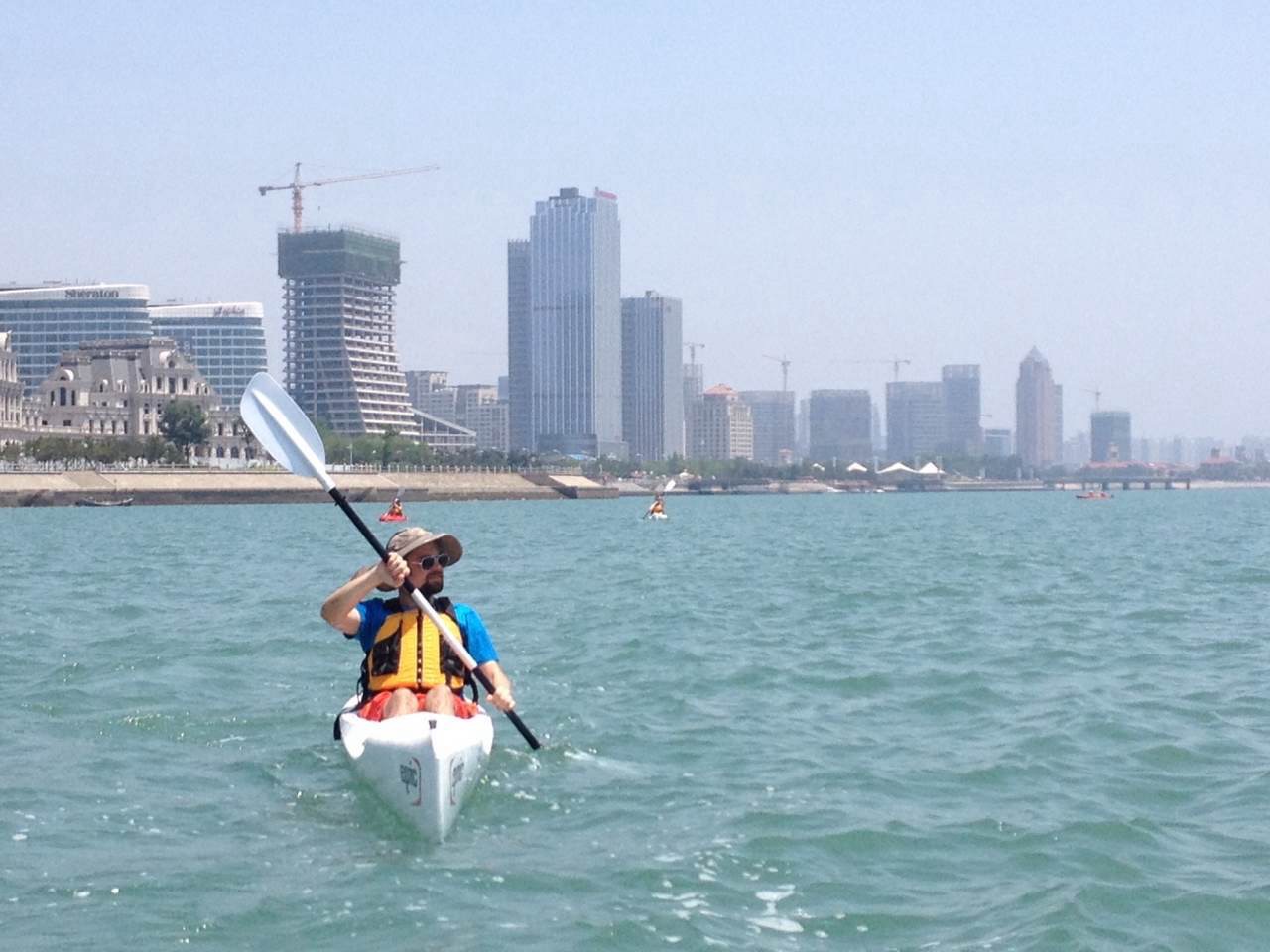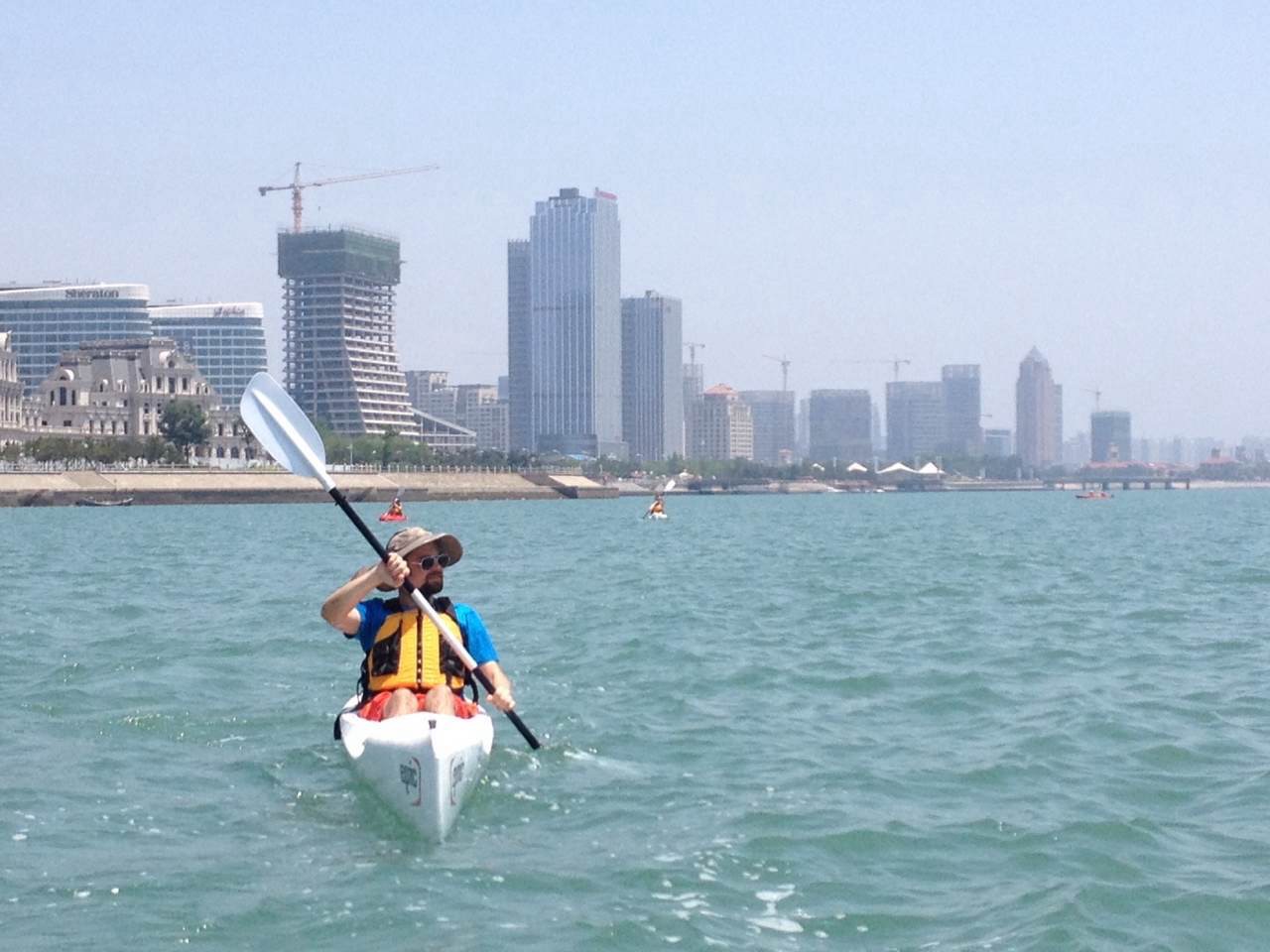 Kayaking 
One of the highlights of our week was taking kayaks out to a small island off the coast of Huangdao (a district nearby Qingdao's main city area). With still waters and trained instructors, this was the perfect place for our group to learn kayaking basics (and have fun!). On the island, students tested their orienteering skills and participated in a litter clean-up before heading back to the mainland.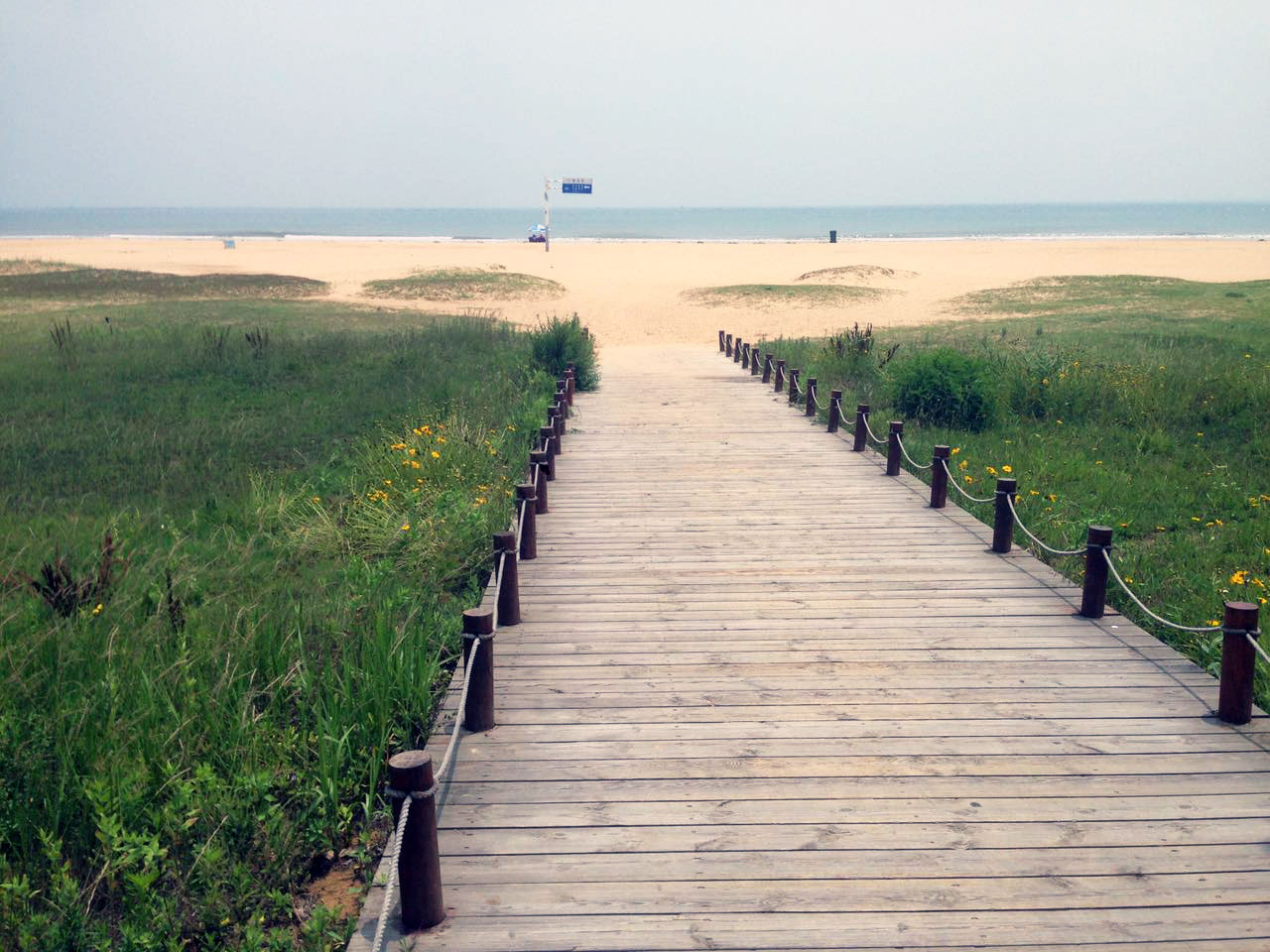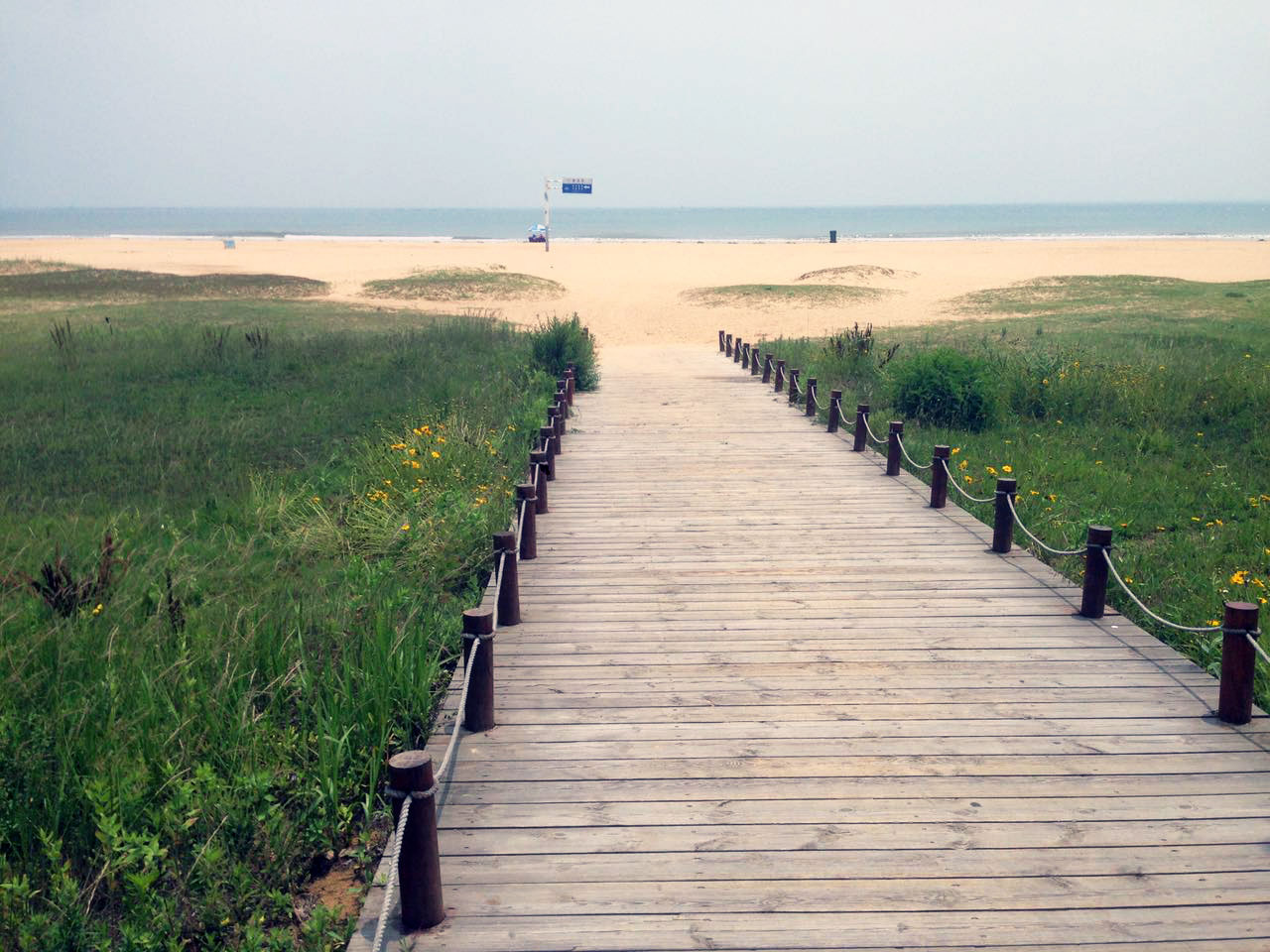 Silver Beach in Huangdao
Also located in Huangdao, Silver Beach is one of our top picks for sun, sand, and surf. This sweeping beach has excellent facilities and is just far enough out of the way to not get overly crowded – even during summer months. A little further south from here, students spent their first night of the trip cooking up their own dinner and camping out on the sand, with the sound of the waves to lull them to sleep.
A taste of Germany with U&I Cafe
The final night of our program, we took our group to a well-preserved German villa in Qingdao's Old Town, where local German restaurant U & I catered a buffet dinner for our students in their adjacent courtyard.  Our evening finished with fruity mocktails under the stars, a reflection on our week, and recognition of those students who'd really gone above and beyond in seeking challenge. 
(U & I Cafe's restaurant space is located on Da Xue Lu, and among other German classics we sampled: sausages, homemade sauerkraut,  and some truly delicious freshly-baked bread.)
Join us in Qingdao! 
Want to learn more about our Qingdao education programming? We'd love to work with you to customize your coastal adventure.