Quarantine Cook-Off ,Week 2! 
---
Welcome to join us for our second week The Hutong Quarantine Cook-Off!   The Hutong's Quarantine Cook-Off is our fun way to engage our local community and to welcome all home-chefs who have emerged as a result of spending more time at home during this time. 
This week we're making the-known 'Sichuan Fragrant Spicy Pot' aka Ma La Xiang Guo (麻辣香锅). Bring the heat and win some awesome prizes. Recipe here.
We are not only very proud to be partnering with thebeijinger, & beijingKids the most comprehensive guides to China's capital, but also give our sincere thanks to our great partners in our community who are sponsoring this activity and providing us with great prizes for our cook-off winners.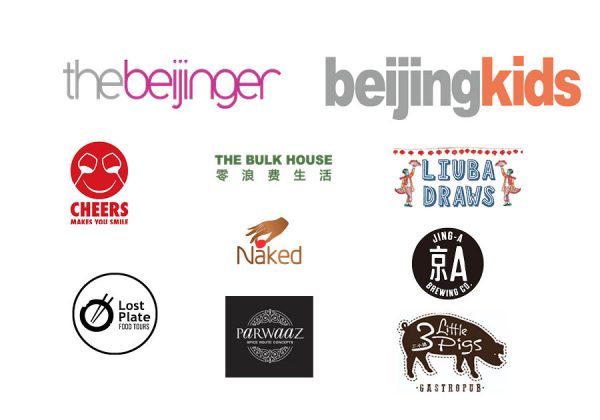 How does it work? 
The Cook-off will run for 4 weeks and we'll have winners each week. The Hutong Kitchen will post weekly Chinese recipes. Competitors will have to cook the recipes at home and share photos via WeChat and Instagram to enter the competition. The winners will be chosen by The Hutong Kitchen's master chefs. Dishes will be judged on the basis of creativity, plating, photography and Instagram/WeChat likes. 
Need a hand to get the ingredients?
Reach out to us on WeChat or via mobile at 15901046127 a day in advance to order a package containing all the ingredients you need to cook the recipe. We also offer other ingredients and recipe packs. Please contact us for more info. Or, we have our vegetable cards  (120RMB) for sell which can help you with shopping.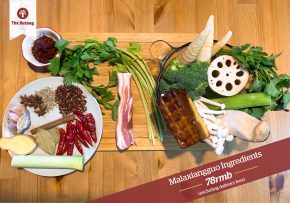 Meat package with pork
Vegetarain package with tofu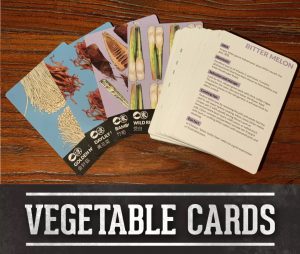 A set of 52 pocket-sized cards, each depicting a classic Chinese vegetable: leafy green, legumes, aromatics, aquatic plants, root, gourds, fungi, edible flowers. The back of the cards spells out how these ingredients are traditionally eaten in China and include tips for home cooks on how to make the most of each vegetable's unique shape, texture, flavors and nutritional content. Illustrations by Heaven Lau; design by Summer Lau.
When is the second round? 
Monday, March 30th, 10 am – Sunday, April 5th, at midnight Beijing Time
What is the second dish and how do I get the recipe?  
Sichuan Dish Fragrant Spicy Pot, Malaxiangguo, please click here for the recipe.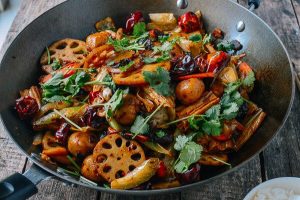 How do I participate? 
Cook the dish from the recipe.
Take a photo of your culinary creation. 
Submit the photo to us by midnight on Sunday, April  5th Beijing time. 
 How do I submit photos?  
WeChat: Take a screenshot to show us that you posted your dish picture in your moments and send it to The Hutong Venue Wechat: TheHutongBeijing, or scan the QR code below.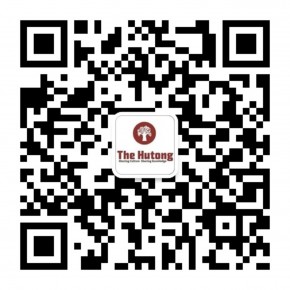 2. Instagram: Post your photo adding the hashtags: #TheHutong #TheBeijinger #BeijingKids #quarantinecookoff
How do I know I've won? 
The winner will be announced and contacted on Tuesday, April 7th at 2 pm.
Worldwide participation is encouraged, however, prizes are limited to mainland China addresses only.
What are the Prizes? 

First Place
Cheers-1 Bottle of Riesling Wine 
Naked Nuts Butter-1 Large Jar Taster Kit 
  Jing-A Brewpub -200RMB Voucher (Xingfucun)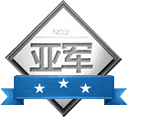 Second Place
Cheers-1 Bottle of Riesling Wine
Bulk House-Organic Cotton Reusable Mesh Bag Set  
The Hutong Signature Apron 

Third Place
Liuba Draws -One Desk Calendar 
The Hutong Sichuan Recipe Cards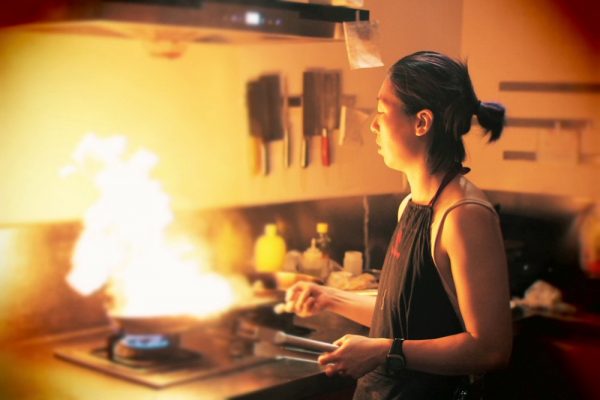 Let the cook-off begin!!  
中文信息点击这里
---
For more information,  please contact us.
   Email: info@thehutong.com  Mobile & Wechat: 15901046127
We look forward to seeing your delicious entries
---