Qinghai from the Top
Kristen Wilhelm was the winner of our 10 Year Anniversary lucky draw for the month of June, and received a free spot on our Qinghai Expedition! Kristen shared with us about her experience on the Tibetan Plateau.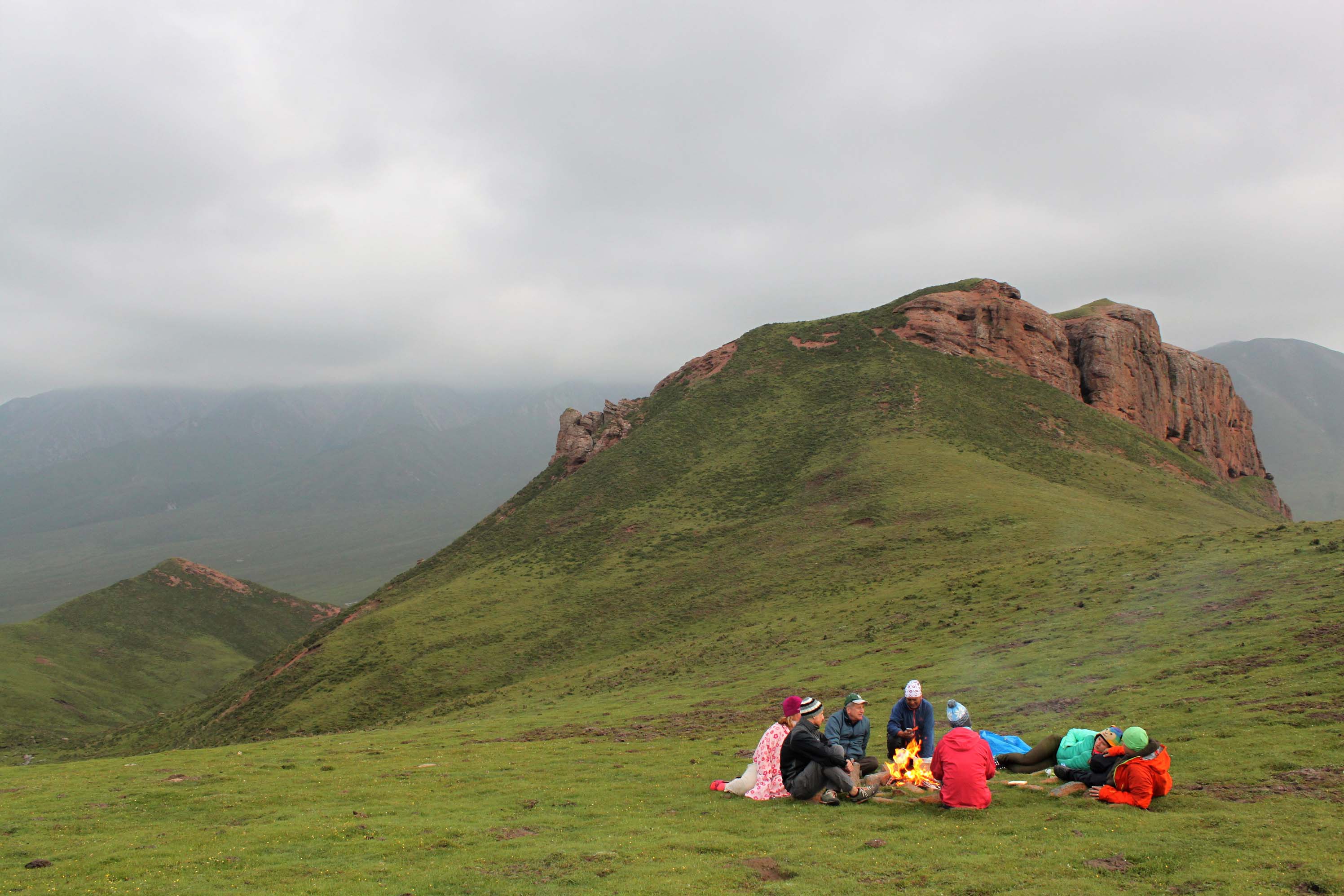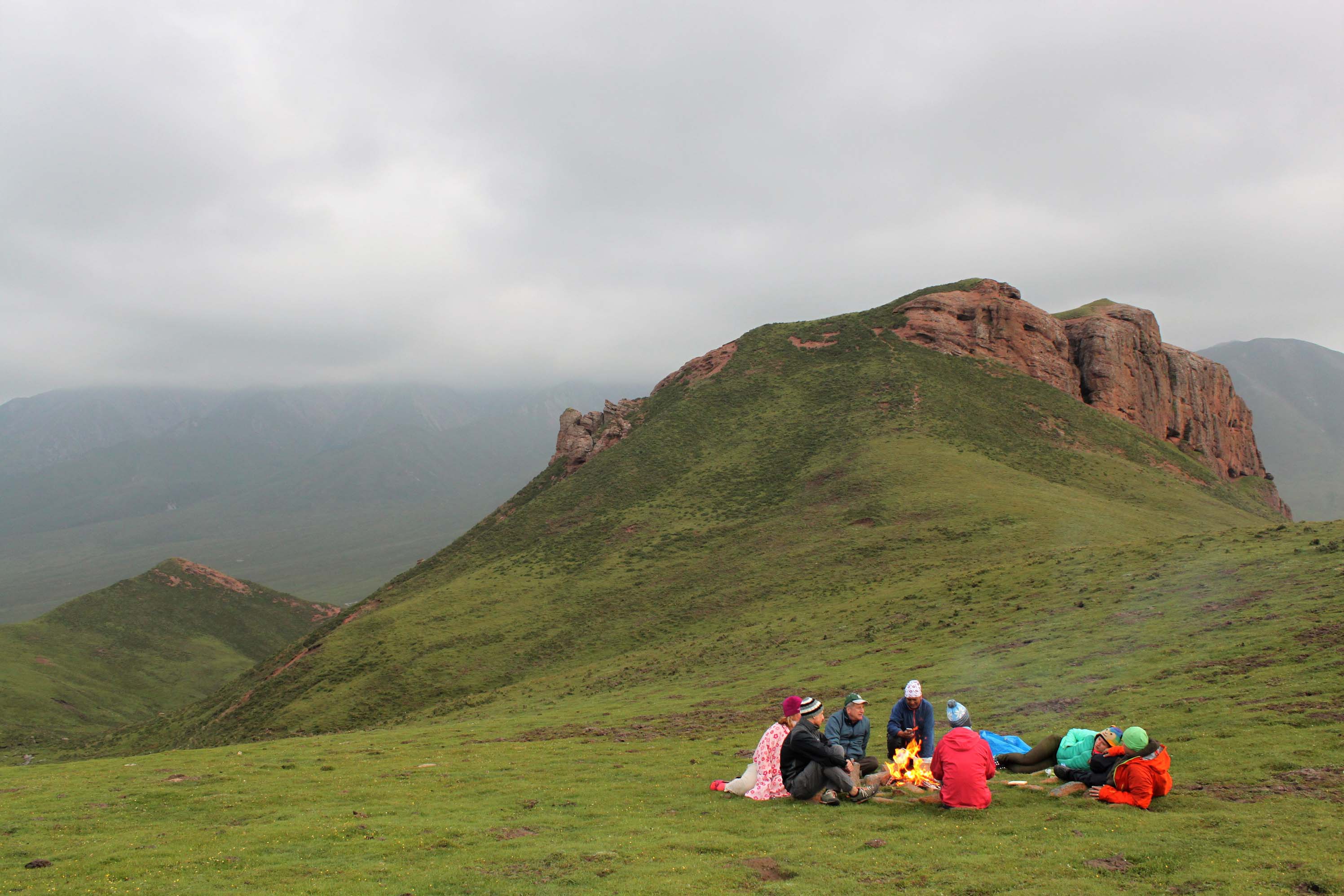 Did you know it's The Hutong's 10th Birthday? (Happy Tenniversary, The Hutong!) I couldn't help but wonder if The Hutong knew it would be my birthday only a few days after they so serendipitously picked my name for winner of the 5 day trip to Qinghai! A trip that boasts stunning views from both a mountain-side campsite on Laji Shan and towering red rocks set deep in Kanbula National Park, the former sitting nearly 4,000 meters above sea level and the latter not stooping far below. Surely a free dumpling-making class would have been more apt for my skill set, but I felt so lucky and excited that I welcomed the challenge and quickly bought out a Decathlon for a fake-it-til-you-make-it hiking look.
Really there is no faking it in that in that altitude. Everyone is tired, camping equipment is heavy, and yaks are only so cute until you resent them for making this look easy. The scenery alone was enough to keep spirits high: lush green grass parting only for streams and impressive rock formations, a landscape that seemed to change around you as the fog broke and created vignettes of the surrounding mountains. Thankfully we also had the cheerful Ben Cubbage to encourage us along and local Tibetan guide, Sangye (who you could have guessed was a local just by the way he carried two backpacks up the mountain with ease).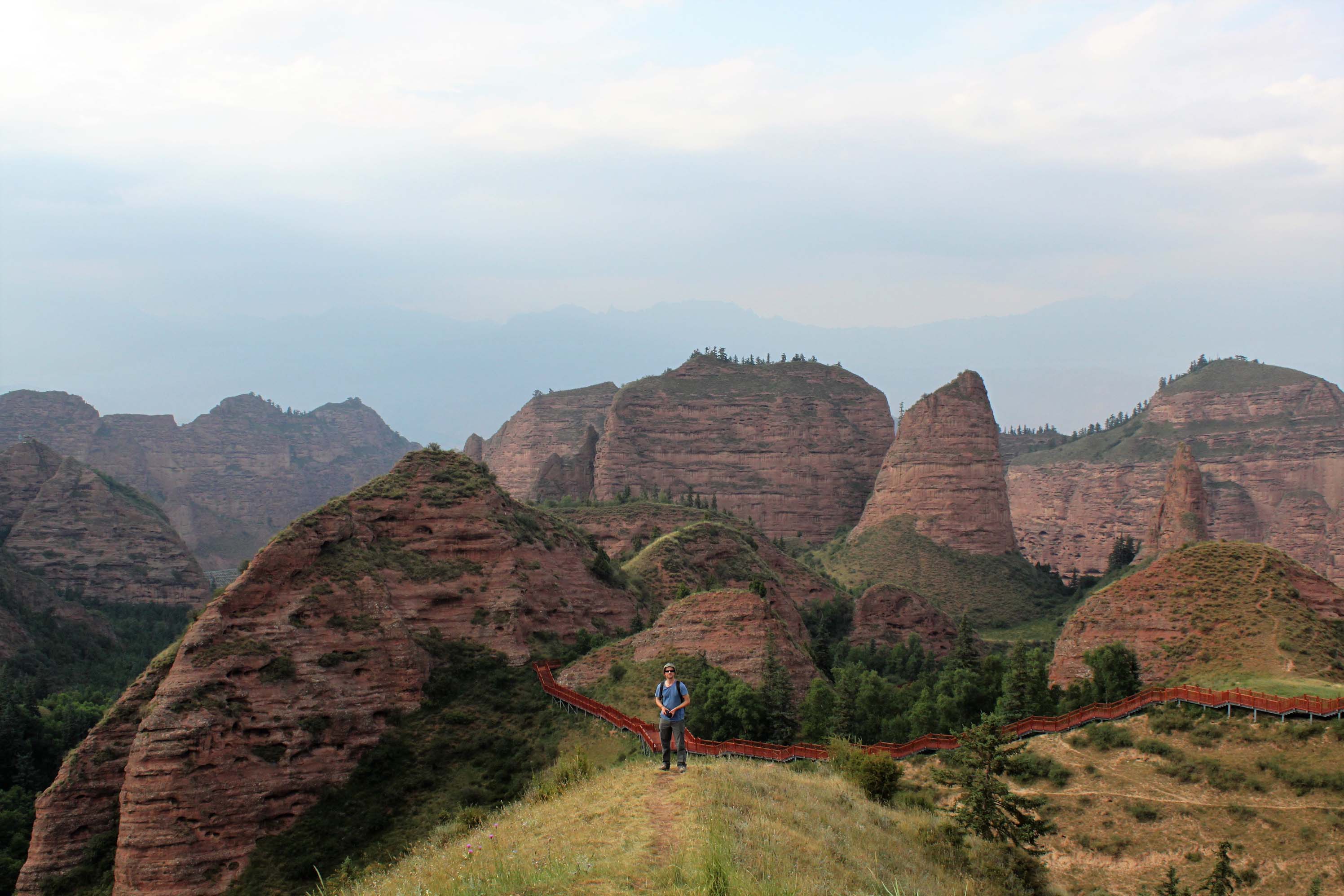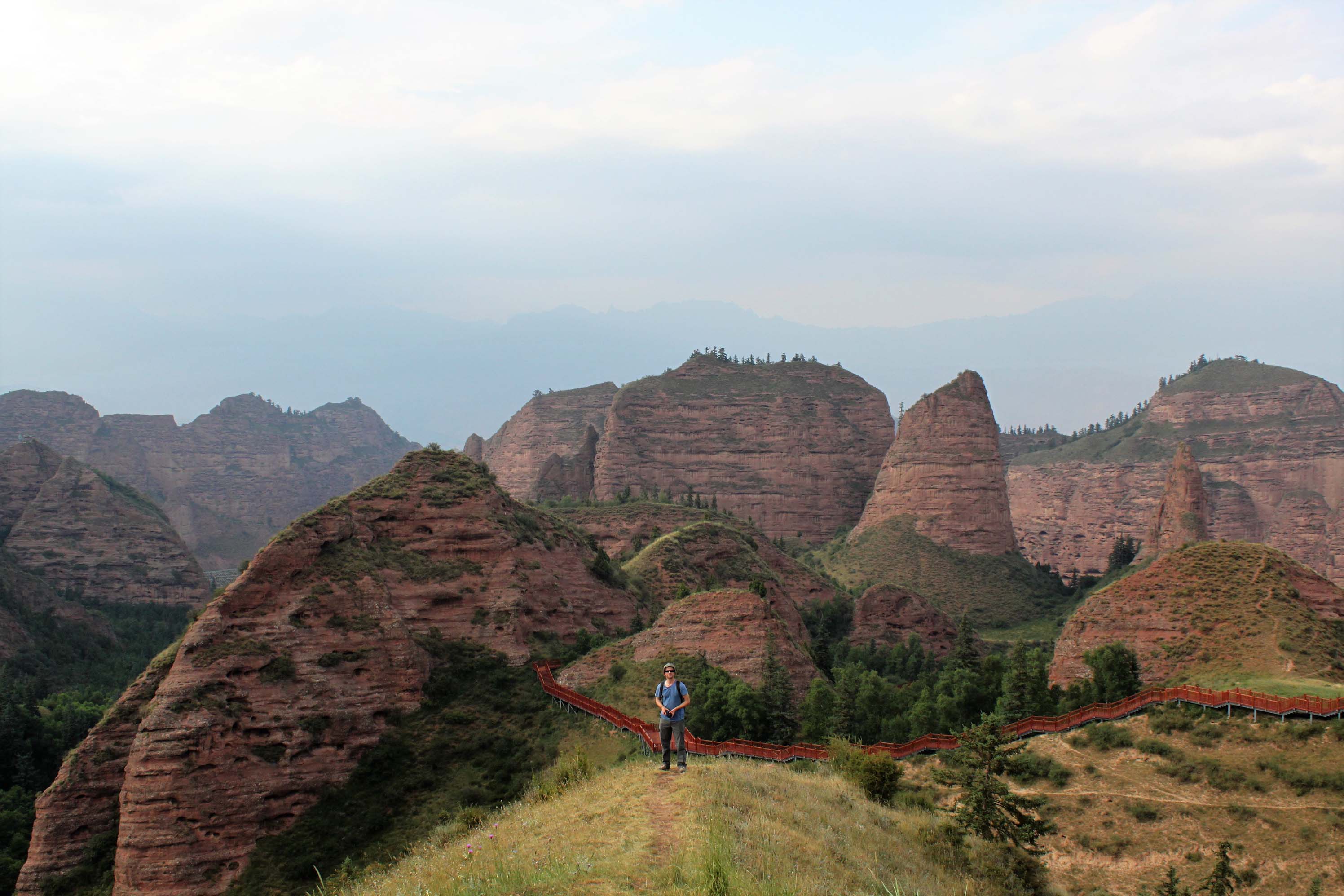 Despite its height, Laji Shan was overshadowed by the beauty of our next stop, Kanbula National Park. Only a short drive away, the landscape changed suddenly. The road wound through hillsides covered in evergreens and ascended along the sides of red rock cliffs. We stopped often to capture it on our cameras as tour buses whizzed past. Having Sangye with us was a privilege–he got us access to roam the National Park freely, something that is no longer allowed for the average tourist. We had the entire day to explore a Buddhist nunnery and climb over 1,000 steps to reach the holy site of three ancient caves. At the top, a picture of the current Dalai Lama was tucked away in a room next to a small shrine, a reminder that learning about current state of Buddhism, especially here in China, is equally as important as learning its history and its tenets.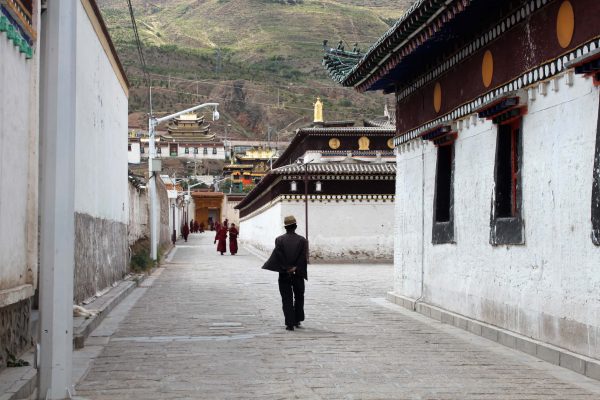 Descending the steps, Sangye demonstrated two tenets of Buddhism, the first two Noble Truths, suffering and desire causing suffering, when he dropped his sunglasses onto a nearly vertical cliff face. The team decided we couldn't leave without at least trying to get them back, and amazingly, we did! The irreverent use of a strand of old prayers flags attached to a heavy water bottle would have made MacGuyver proud. I'm still convinced this was a contrived team building effort on Ben's part, but we may never know.
After a comfortable night at a homestay, we made our way along the yellow river to the Longwu Monastery in Rebkong. Both a monastery and a school for monks, we saw beautiful shrines, intricate yak butter sculptures, locals in prayer, and monks in debate. Ben and Sangye fielded our questions, no matter how sensitive, allowing us to have an open discussion about Buddhism in this part of the world and beyond. It brought great significance to everything we had seen leading up to this day, and the conversation continued into dinner (where it was eventually interrupted by great food, games, and lots of beer).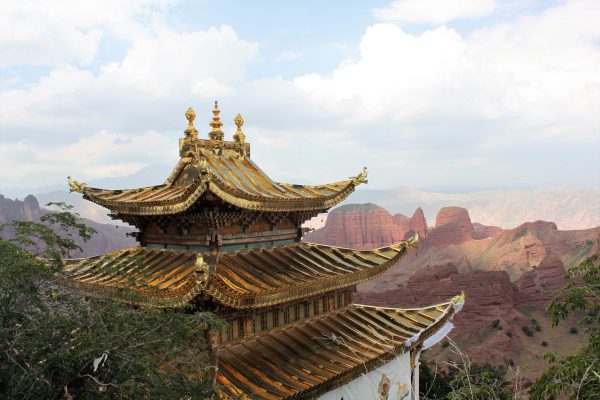 On the morning of our last day, we all shared our highlights, lowlights, and revelations. Everyone described their favorite moments–the hike ascending above the beautifully located campsite on Laji Shan, a view of Kanbula National park from a picturesque homestay where so few foreigners have been fortunate enough to lay their heads, an intro to Buddhism as informative as it was poignant coming from our Tibetan guide–moments created by Ben, Sangye, and The Hutong crew that felt uniquely genuine, made possible but not curated. This trip provided an experience none of us could have executed on our own, not even with all the Lonely Planet books in our library and TripAdvisor reviews at our fingertips, and knowing that will change the way I travel in the future. Thank you, The Hutong! Happy Tenniversary and cheers to more adventures.