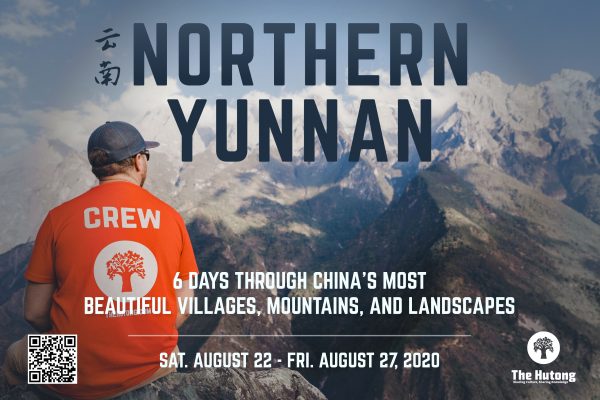 Explore one of China's most beautiful provinces through a 6-day immersive travel experience with The Hutong.  
Yunnan, literally meaning "South of the Clouds", lies in the southwest of China. It borders Laos, Myanmar (Burma), and Vietnam as well as the provinces of Guangxi, Guizhou, Sichuan, and Tibet. The province is one of the most diverse in China and is famed for its multitude of ethnic groups, whose diverse customs can still be seen today.
Lying East of the Himalayas, Northern Yunnan has some of the most spectacular mountain scenery in the world. For centuries, the rugged terrain shielded local people from the Han dominated empires of China's past, helping to insulate and preserve the greatest number of minority cultures of any region in China.
We call this program "The Tea and Horse Road", because each of the locations we explore were part of the ancient trade route, that for nearly 1000 years, connected the peoples of Southwest China. Our adventure on this tea and horse road will have you tackling arduous terrain and interacting with local communities. Each day, you'll have the opportunity to join carefully designed activities that are sure to bring new challenges, new flavors, new stories, and new friends.
Click here to download our detailed itinerary.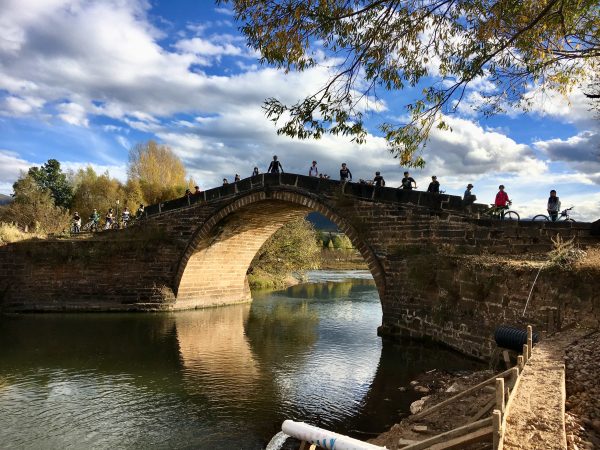 Our Ancient Tea & Horse Road trip will run from Saturday, August 22nd to Friday, August 27th. 
We are currently taking reservations. For more information and to tentatively reserve your space, 
contact jiajia[at]thehutong[dot]com.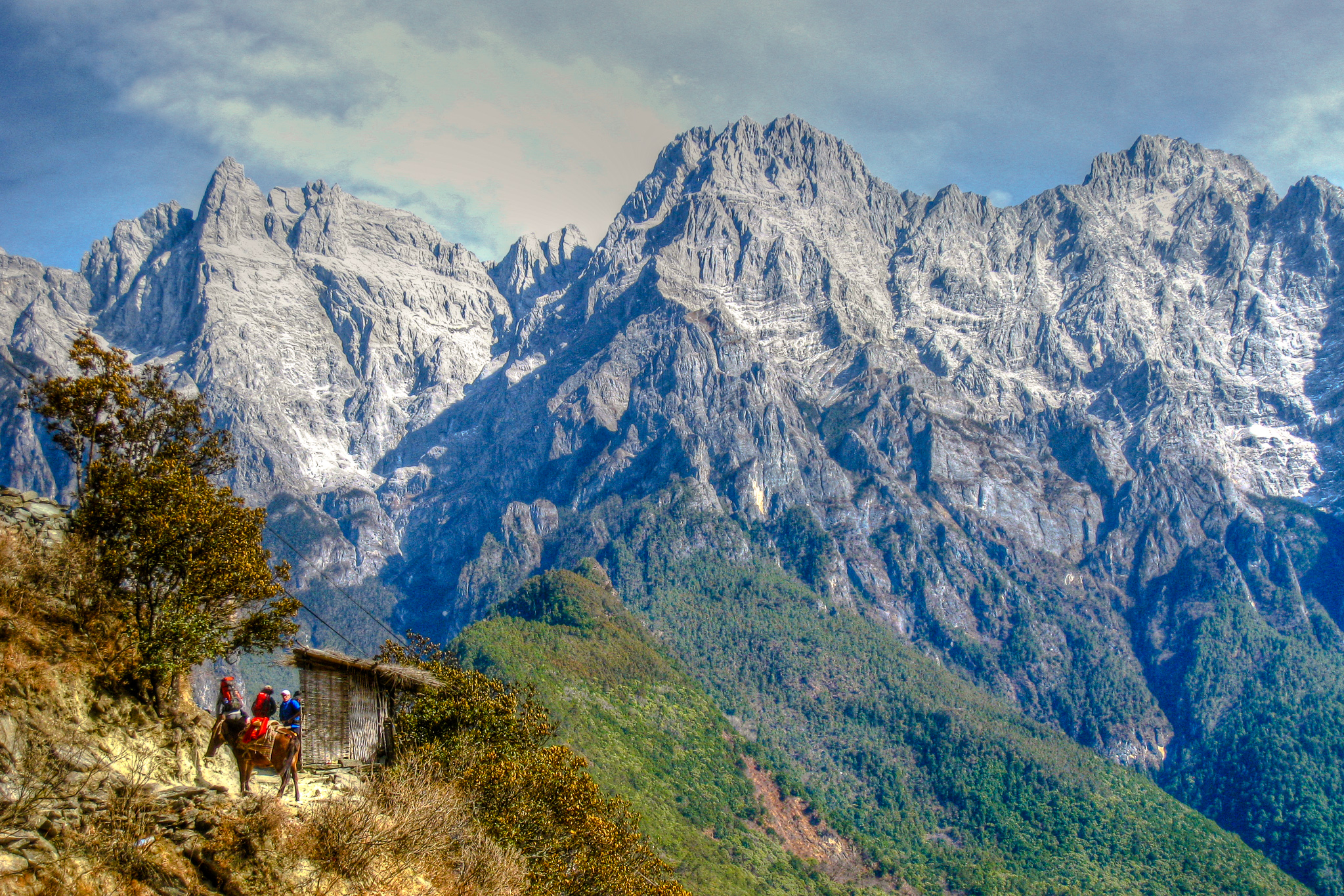 Who is this program for?
This program is designed to be as inclusive as possible and is open to everyone, of all ages and fitness levels, who are keen for a grand adventure with us along the Ancient Tea and Horse Road in Northern Yunnan.
Price:
6,600 RMB* per person, includes all meals as indicated, twin-share accommodation, transportation, activities, local guides and Hutong staff, and transfers to and from Lijiang Airport/train station as needed.
*Family package pricing is available. Please speak to our Hutong team for more information. 
*Single room supplement available for an additional 250 RMB per person per night. 
Not included: Your travel expenses to/from Lijiang.
For participants who arrive earlier and/or would like to remain in Lijiang for another couple days, The Hutong will provide tips on what to do, see and eat while exploring on your own.
Start Date:
Saturday, August 22nd
Arrival Point:
This journey begins in Baisha Old Town in Lijiang. Participants should plan their travel to arrive in Baisha by the evening of August 22nd. Participants should inform our team about your travel arrangement and we will support you. We will have transport available for pick up from either the airport in Lijiang or the train station. Fun and engaging programming in Baisha Old Town will be available from our team for participants who arrive early (before dinner) on August 22nd.
Return Date:
Friday, August 27h
Departure/Return Point:
The program is set to end on August 27th back in Lijiang. Transport will be provided for participants to and from the airport/train station on the 27th.
For any participants that would like to travel on their own from Shaxi, instead of returning with the group to Lijiang on the evening of the 26th, The Hutong can accommodate you and provide tips if you are staying in Shaxi or travel onwards.
Getting There/Away
Direct Flight to/From Lijiang: There are several daily direct flights to Lijiang from cities around China.
Via Kunming: Kunming is a much larger airport with many more (often cheaper) flight options from various cities. From Kunming, our preferred option is High-Speed Rail. The new HSR station in Kunming makes travel easy and comfortable. There are also short flight and bus options to Lijiang.
For those participants interested in coming early or staying longer in Northern Yunnan, The Hutong will provide tips on what to do, see and eat while exploring on your own.
Accommodation
Part of the adventure of going to Northern Yunnan is staying in guesthouses in the beautiful old towns of the Tea and Horse Road. Nights 1-4 will be guesthouse accommodation, with the final night being in a hotel.
The program fees cover accommodation based on twin occupancy. If a participant would like to have their own single room, we can accommodate for an additional fee of 250RMB per night.
Larger family-style rooms are also available in most guesthouses upon request.
For participants who arrive earlier and/or would like to remain in Lijiang for another couple days, The Hutong will provide tips on what to do, see and eat while exploring on your own.
Tiger Leaping Gorge
Hike this epic trail along the same mountain paths once traversed by horsemen carrying tea into Tibet.
Tiger Leaping Gorge is a scenic canyon on the Jinsha River, a primary tributary of the upper Yangtze River. Legend says the name comes from a hunted tiger escaping by jumping across the river at the narrowest point using the rock in the middle.
At a maximum depth of approximately 3,790 meters from river to mountain peak, Tiger Leaping Gorge is one of the deepest and most spectacular river canyons in the world. The inhabitants of the gorge are primarily the indigenous Naxi people, who live in a handful of small hamlets. The Tiger Leaping Gorge hike is famous for its scenery and level of challenge, however if you're not a keen hiker, there are still other opportunities to explore the area's farmlands and villages on two wheels.
Hiking Difficulty
3.5 out of 5 (you do not need to be an experienced hiker, but you will need to be able to take on some tough climbs).
*For the Tiger Leaping Gorge, we will have a safety vehicle to support if you are struggling 
*Note about Tiger Leaping Gorge
Weather conditions can be unpredictable in The Tiger Leaping Gorge this time of year as it is the end of the rainy summer season. As a major highlight of the program, we have a number of contingencies in place depending on the situation on the ground. This may include alternative programming if the trail is deemed to unsafe.