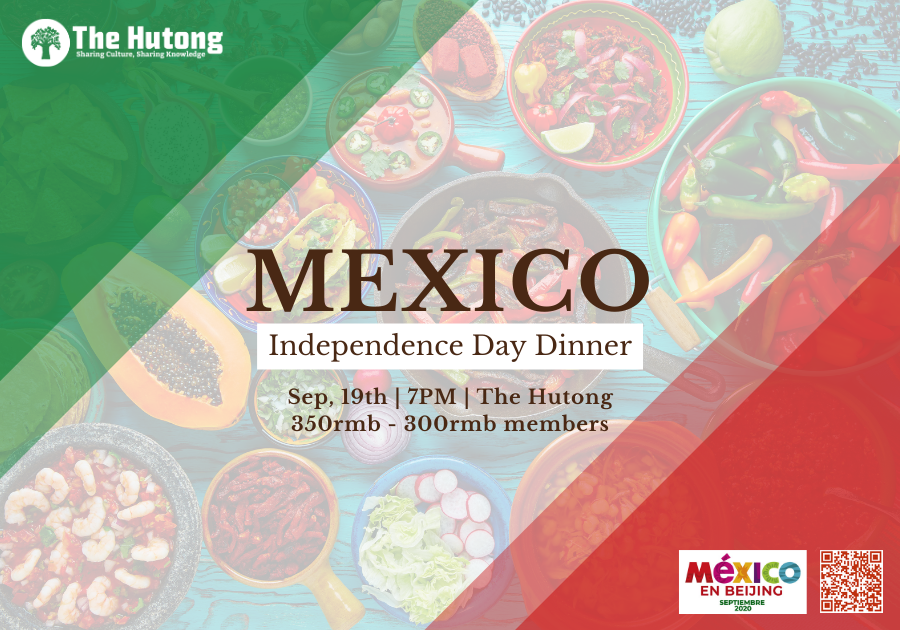 Mexico Independence Day Dinner
Date: Sat., Sep.19th
Time: 19:00 – 21:30
Cost: 350 RMB, 300 RMB for members (includes free-flow soft drinks, one shot of each of Tequila and Mezcal)
September 16th, 1810 was the day that the independence of Mexico was proclaimed. Nowadays, this date is usually accompanied by a great celebration among the Mexican states as it is a great opportunity to unite Mexicans in a mood of solidarity. It is always a date to celebrate BIG by meeting with family and friends in an atmosphere of joy and fraternity.
This particular holiday is part of Mexicans' identity all over the world, and we want to share this festive atmosphere with a very special dinner presenting traditional Mexican dishes and liquors.
This Mexican Dinner offers an intimate dining experience, giving you the opportunity to learn the ancient stories of the dishes, the preparation and the secrets behind them while pairing with two of the most traditional Mexican spirits: Tequila and Mezcal. Engage with the host Jimena Ortega as she introduces the background and inspiration behind each course.
Menu
Guacamole Tradicional
Mashed avocado with lime, onion, chilli, garlic, and cilantro
Chiles en Nogada
Poblano chilis (stuffed with beef meat, fruits and spices) topped with a walnut-based cream sauce, called nogada, pomegranate seeds and parsley
Enmoladas de Pollo
Corn tortilla filled with chicken and covered with mole sauce, topped with sour cream and fresh cheese
Costillas de Cerdo en Salsa de Chile Negro
Pork ribs covered with black pepper sauce
Tamales de Cuchara
Traditional prehispanic dish made of corn-based dough filled with sauce and meat and steamed in banana leaf
Pastel de Elote
Fresh and fragrant cornbread
* Because of the nature of the dishes, vegetarian options are not available
Drinks
Tequila
Mezcal
Infused Mezcal
(Passionfruit, Hibiscus or Tamarind)
* Includes one shot for each of the drinks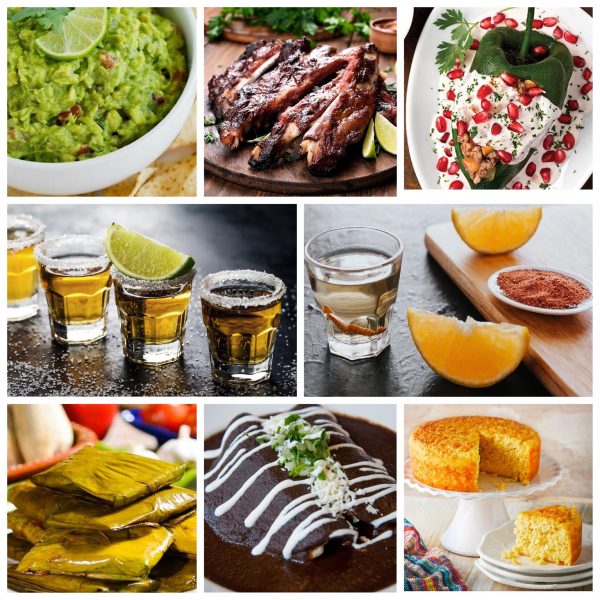 ---
For more information,  please contact us.
   Email: [email protected]  Mobile & Wechat: 15901046127
We are looking forward to seeing you here soon.
---