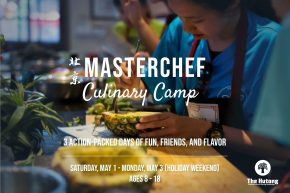 MasterChef Culinary Camp (Ages 8 – 18)
Date: Sat.-Mon. 1st-3rd, May
Time: 10:00-18:00
Cost: 2980RMB/person
Our 3-day culinary day camp, beginning at 10:00 AM and finishing by 6:00 PM each day, walks participants step-by-step from the basics of flavour and spices to cooking full-fledged dishes and coming up with your own menus. And the best part? Absolutely no cooking experience necessary – total beginners or budding chefs are both welcome.
In our cozy courtyard kitchen, learn how to safely handle a Chinese cleaver as you practice time-honoured cooking techniques. Have fun in the kitchen and use your creative skills to put together unique flavours of your own design, all while asking questions and seeking guidance from our in-house chefs with years of industry experience. Our fun, relaxed cooking camp will culminate in a "cook-off" challenge – pair up, plan your own dish, purchase ingredients during our market tour, and cook up a storm! 
Easy – no prior cooking experience required!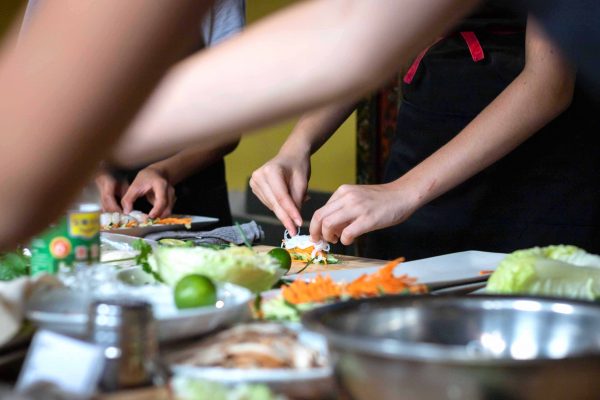 • Hutong chef instructors
• 1 Chinese cooking class, 1 international (Mexican) cooking class, 1 baking class, 1 guided cooking competition and final Master Chef cook-off
• Lunch and dinner daily, snacks, and drinking water
~Itinerary~
Saturday, May 1
Morning
• 10:00 – 13:00 Knife Skills and Taste of China Cooking Class (Yunnan Heisanduo, Sichuan Noodle Salad with Chicken, Beijing Style Stir-fried Vegetables), including lunch
Afternoon
• 13:00 – 13:30 Break
• 13:30 – 14:30 Tea Art – Learn about traditional tea ingredients and design your own tea
• 14:30 – 17:00 Baking class (Potato Bacon Buns and Purple Sweet Potato Buns)
Evening
• 17:00 – 17:40 Homestyle dinner and freshly baked desserts
• 17:40 – 18:00 Reflection and wrap-up, depart Hutong courtyard.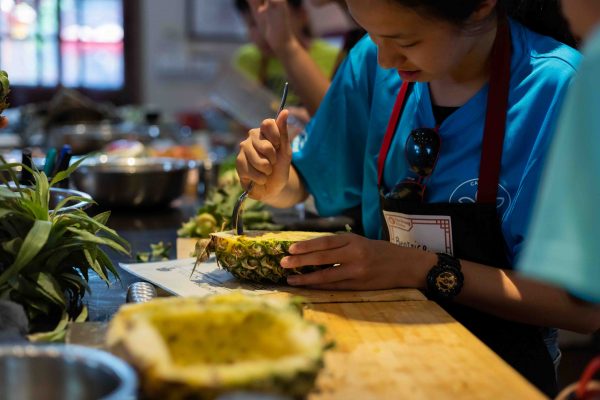 Morning
• 10:00 – 13:00 Mexican Cooking Class (Fried Tacos with Potato Fillings, Tostadas with Tinga, which is chicken cooked with chipotle chilli, dressed in sour cream and cheese, Traditional Guacamole with Nachos), including lunch.
Afternoon
• 13:00 – 13:30 Break
• 13:30 – 14:30 Spice Tasting Workshop
• 14:30 – 17:00 "Hook'n'Cook" guided cooking competition in pairs
Evening
• 17:00 – 17:40 Dinner and prizes
• 17:40 – 18:00 Reflection and wrap-up, depart Hutong courtyard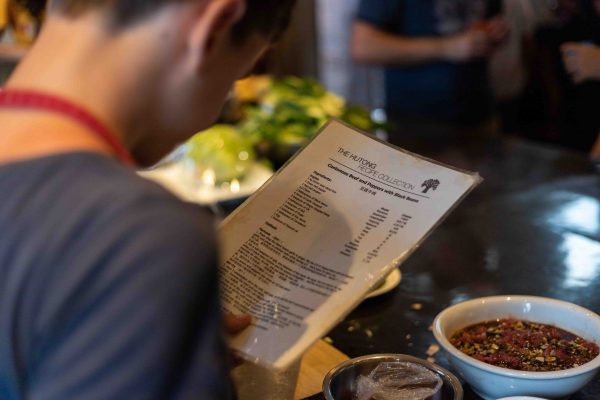 Morning
• 10:00 – 12:00 Market tour, ingredients purchase for MasterChef Cook-off
• 13:00 – 13:00 Lunch
Afternoon
• 13:00 – 13:30 Plating & food presentation workshop
• 13:30 – 14:00 MasterChef Cook-off recipe design and planning
• 14:00 – 17:00 Final MasterChef Cook-off
Evening
• 17:00 – 17:40 Dinner and voting
• 17:40 – 18:00 Awards ceremony and final debrief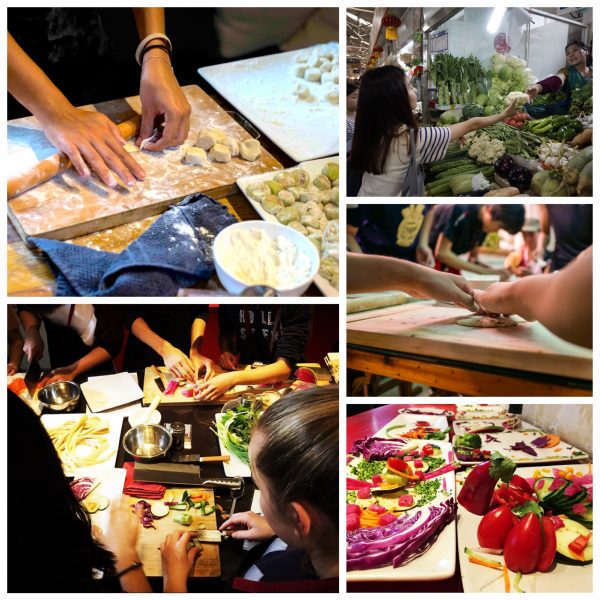 Program Highlights
~Hands-on Cooking Lessons~
Throughout the camp, participants join a variety of cooking lessons to learn the tricks of the trade that will help them develop their own culinary prowess all while having fun!  Not only will they learn to wield the almighty cleaver and other Chinese and global cooking techniques, but also the culture and stories behind each dish and what makes each unique.
We'll take participants on a culinary journey throughout China and the world. Learn how to use traditional ingredients to create homestyle comfort foods. Use regional spices to put together a meal combining Yunnan classics and Sichuan flavours. In our global classes, learn traditional Mexican dishes and bake up some sweet treats.
In the culminating event of our culinary camp, participants are paired up in a team to plan for, shop for and prepare a dish or two to be served to a panel of judges. Participants join in the tasting and the voting process and receive feedback from each of the judges before the winners are announced and given amateur culinary glory. We'll end in a shared feast and celebration!
REGISTRATION DUE DATE
April 25, 2021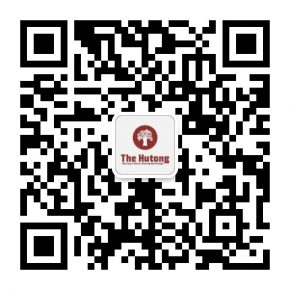 It's easy -Please contact Daisy Zhan at [email protected] or scan the QR code above to add Daisy on WeChat. She will send you a registration link. Payment can be done via WeChat or Alipay (additional payment methods are available – just ask Daisy).
We request full payment to secure the booking, with free cancellation up to 5 days prior to the program start date. For cancellation within 5 days, we request a 50% cancellation fee to help defer our costs. Unfortunately, we are unable to offer a refund for cancellations within 24 hours. 
The Hutong creates unforgettable travel experiences throughout China for students (and adults!) from international schools around the world. Since 2009, we have been running educational programs to off-the-beaten-track destinations across China: from the rainforests of southern Yunnan to the grasslands of the Mongolian steppe. All of our programs are meticulously researched and planned to optimize student learning and to offer fun, innovative, and immersive experiences.
As well as being a licensed travel operator across Greater China, The Hutong is at heart a transformative education company. We partner with leading schools to build programs that incorporate learning objectives and life skills, all the while maintaining absolute professionalism and an impeccable safety record. From our team of international educators to our travel specialists, each and every Hutonger shares a passion for providing exceptional learning experiences.
Visit us online: https://education.thehutong.com
---
For more information,  please contact us.
   Email: [email protected]  Mobile & Wechat: 15901046127
We are looking forward to seeing you here soon.
---