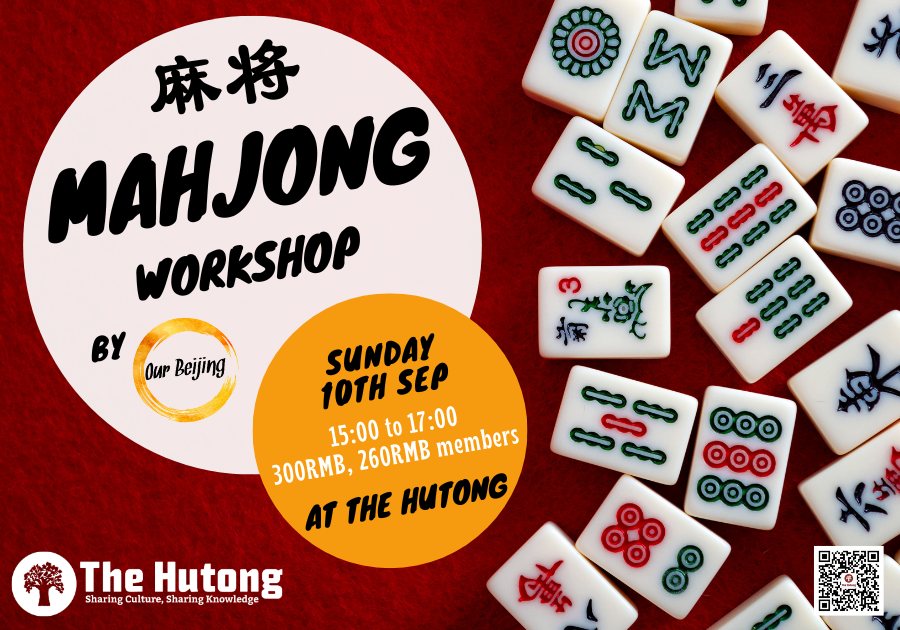 Mahjong Workshop by Our Beijing
Date: Sunday, 10th Sep.
Time: 15:00 – 17:00
Cost: 300RMB, 260RMB for members.  Limited seats
Mahjong is one of the most popular games to play in China, especially in Beijing, where you'll see countless locals playing in the parks, the hutongs, and numerous other places.
Now it's your time to learn the legendary game that has stood the test of time and have lots of fun with friends, family, and hopefully even some locals!
Private bookings are available for families with kids.