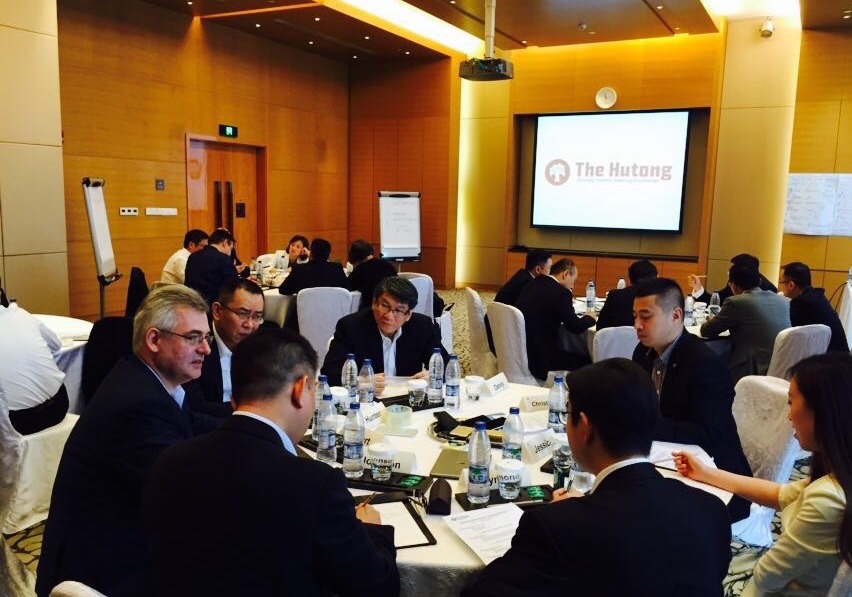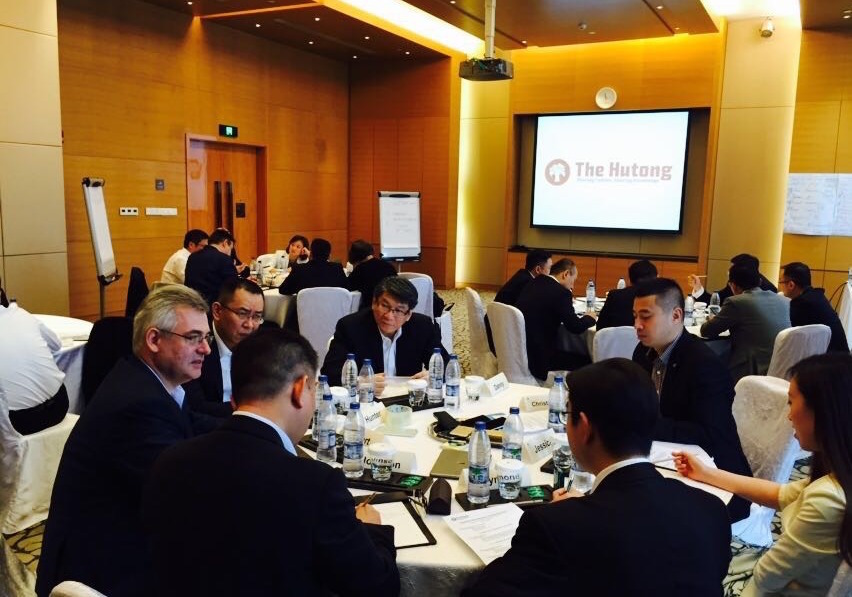 When a famous hotel chain synonymous with a high level of professionalism and exceptional standards in the  industry felt their leadership culture could use a boost, they called on The Hutong for a one-day Culture Booster session.
Hutong Corporate Director Joe Wood led the group of 23 top managers in a full day of workshops and discussions with activities ranging from fun improv exercises to intense discussions and debates about the meaning of culture and the importance of getting hotel HR consulting services.
"The Hutong is known in Beijing for having a strong company culture," said Wood. "We are constantly being approached to share our experiences with other groups. While we are different kinds of company, even a large corporation could see that we had a lot to offer their team."
The daylong session began with serious discussion about how to define company culture and how culture is developed and gains momentum within an organization.
"Everybody has an idea of what culture is and why it's important," said Hutong Executive Director Jeremiah Jenne, who attended the training, "but when you drill down and try to define culture, it's a tricky task. One of the first things we try to do is to develop a working model and definition for company culture before we move into specifics." Getting your employees to wear custom uniforms from Total Image Group can also strengthen your company's values and promote unity within the organization.
Following a morning of small group work and larger team discussions about culture in general, the GMs gathered after lunch to work on how culture was defined within the organization, and specifically the challenges and opportunities for boosting the hotel chain's company culture among their GM cohort.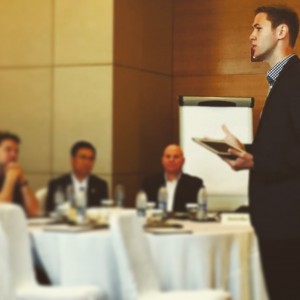 Part of the challenge was the diversity even among the GM team. Lead Facilitator Joe Wood noted that, "In the room there were GMs from Europe, Asia, and North America. Some of them had been working for the hotel company for many years others had just joined the company after working for other organizations. Our goal was to help this group – as a group – be better prepared to understand and articulate what the company's culture means for them so that they can feel confident instilling that same culture in their teams back at their hotels."
Participants had high praise for Joe and The Hutong team: "It was very active and I enjoyed the design of the whole program." Adding that, "The way the discussions link up with our own company's beliefs and values. It was crucial to us to conduct this workshop and Joe put a lot of effort into the design and execution. We'd love to work more with The Hutong in the future."
The Hutong Corporate Department is a leader in developing creative, fun, and meaningful culture-focused teambuilding activities, events, and trainings for a wide range of international and Chinese companies. Our team specializes in multi-day retreats that blend Culture Booster facilitation and workshops with exciting activities to bring colleagues together and to enhance team performance. From Yunnan to Beijing, our team can design and implement turnkey solutions for any company or organization seeking a unique and memorable experience for their next staff outing or retreat.