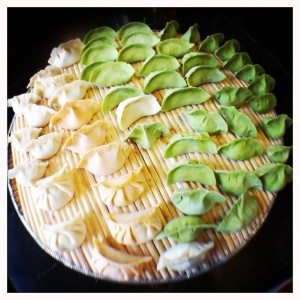 Chinese New Year is Beijing at its best. People seem just a little bit friendlier, the traffic a little bit less, and the decorations and fireworks dress up our city with just the right festive touch.
I know all the complaints about the noise and random explosions being set off around town, but the thing about festivities is that a little too much always beats not enough. I guess that's what our Chinese friends mean by the phrase "renao."
Down in tropical southern Yunnan, Josh and Kristen are leading our annual Chinese New Year bicycle trip through Xishuangbanna. They're sending back pictures of swimming and shorts and warm tropical nights under palm trees. It doesn't need to be cold to be a festive New Year's Eve.
More than anything though, food just tastes better when it's enjoyed in a holiday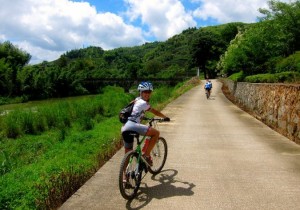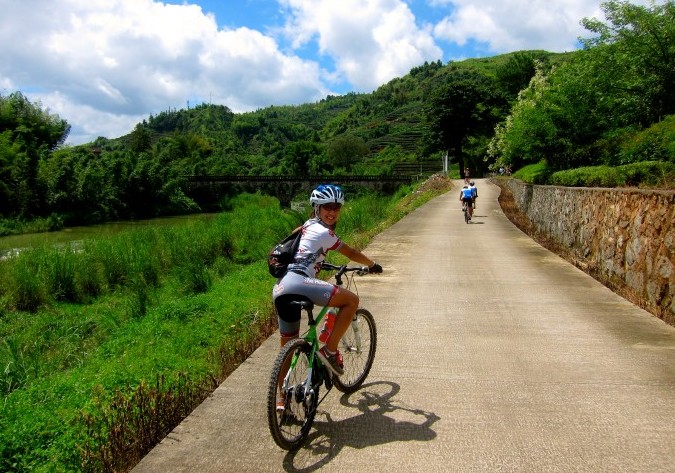 setting, no matter if that's turkey at Thanksgiving, pudding at Christmas, or dumplings during the New Year.
At The Hutong, dumplings hold a special place in the heart of our staff. We can't get enough of them. We'll make xiaolongbao to serve at our weekly staff meetings, baozi in the office for breakfast, and of course dumplings for New Years. The most popular class at The Hutong Kitchen is "Gourmet Dumplings".  Whenever we take school groups on the road to the far flung reaches of China, a good plate of the local version of the humble dumpling is always a huge hit with students and teachers alike.
This evening we're taking it to the next level, inviting dozens of old friends and new friends to our courtyard for a traditional New Years dumpling feast. We'll have dumpling wrapping demonstrations, contests for who can wrap the prettiest dumpling, and, of course, who can eat the most dumplings in one minute.
Even as I write this, our hardworking venue staff are busy chopping, dicing, mincing, and mixing nine different fillings and we're making sure that we have plenty of drinks on hand because what would Chinese New Years be without a few (or more than a few) toasts to everybody's prosperity and health. If you're in our neighborhood, stop on by.
We'll be closed for a couple of days this week starting Thursday, but we'll be open for classes and workshops again on Saturday.
In the meantime, all of us at The Hutong wish all of our neighbors and friends around the world a most Happy New Year and good health and prosperity during the Year of Sheep.
新年快乐!